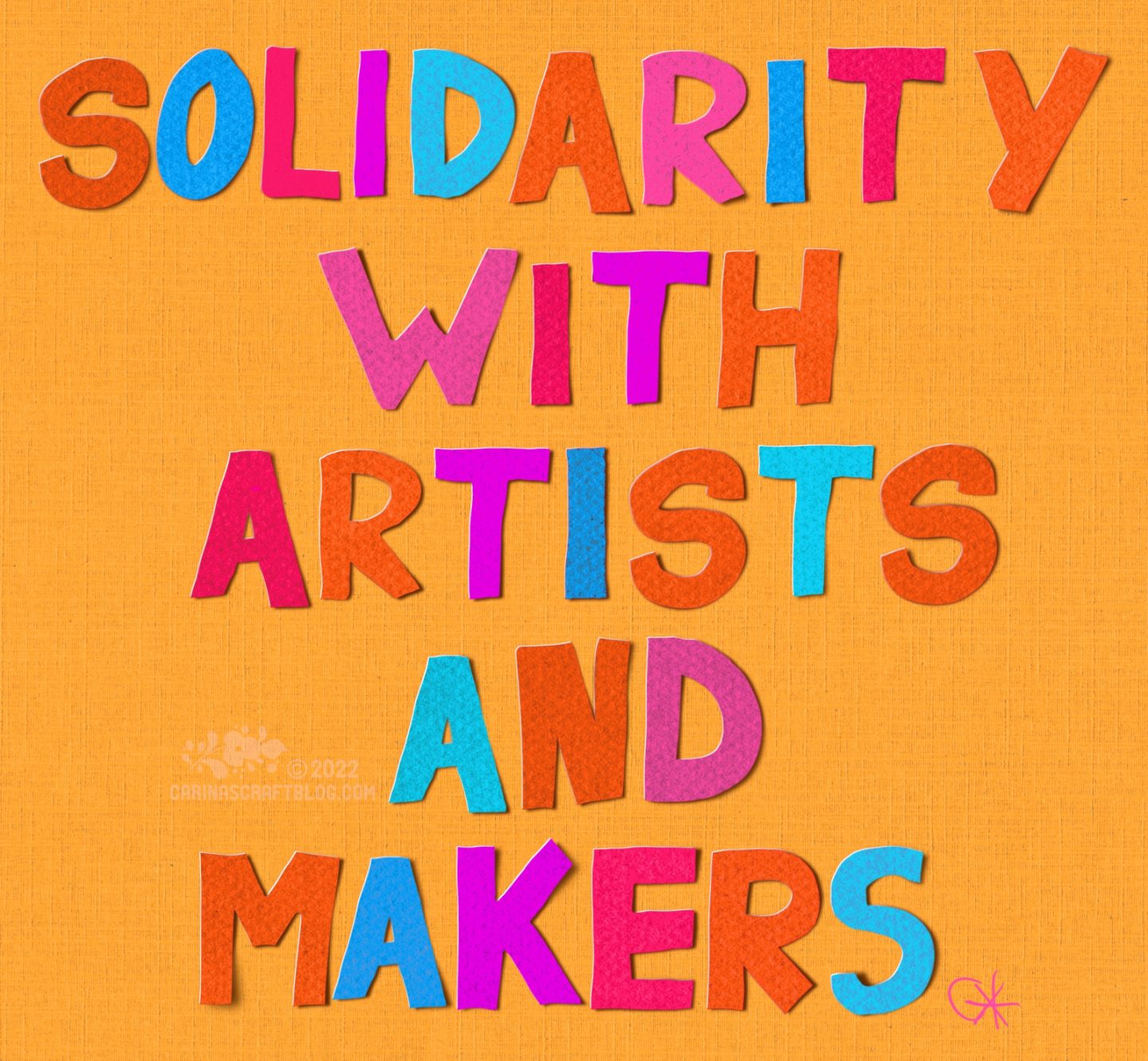 If you have been looking to buy from some of your favourite Etsy seller this week, you may have noticed that their shops are on vacation. Well, they are not actually on vacation, instead they are striking.
On Monday, Etsy increased the fee, they charge sellers, to 6.5%. That is a 30% increase on the previous fee which was 5%. Which is quite a big change.
If you are unfamiliar with the fees that Etsy sellers are charged, here it is:
Listing fee for each item (or renewal of the listing) =$0.20
Transaction fee on product AND the cost of shipping = 6.5%
Then there's internal Etsy ad fees (optional) and Etsy offsite ads: if someone sees your handmade vase in an Etsy ad on Google and they then go on to buy it, you are charged an additional 15% of the price.
Unless you sell for less than $10K per year on Etsy you can not opt out of the offsite ads. Seriously.
There are some other fees for various add-ons on Etsy but I won't go into that here, since not everyone uses those.
All these fees can be covered in two ways: the maker takes a hit on what they make from their products, or they pass it on to the buyers. Sellers are already being 'encouraged' to offer free shipping which again means raising their prices to cover that, or take a loss.
As well as the fees, Etsy is also flooded with people who are selling fake goods or buying cheap sh*t from places like AliExpress. These resellers are taking a lot of business away from genuine makers and artists etc. And Etsy does very little to stop (more resellers, more money for the Etsy investors. Yay?)
Etsy is getting further and further away from their own ethos of supporting makers and artists, by charging them so much in fees that they can't actually run their business on Etsy. In the past few days I have heard about/from several people who had to close their shops because they were not able to make it work there.
So people are striking by putting their shops on vacation this week. To try and get Etsy's attention. To get Etsy to cancel the fee increase, and crack down on the resellers and let all sellers opt out of the offsite ads (among other things).
Not every Etsy seller is able to do this of course. If your Etsy shop is your source of income then obviously you can't just close it for a week. I am very conscious that it is a privilege to be able to do that. Etsy is not my main shop but I 100% support that these changed need to be made to the benefit of all genuine Etsy sellers (resellers and people who sell illegal copies of other people's work can go straight in the bin!)
I hope that you will support this strike by not buying anything on Etsy this week. Instead, if you are on the lookout for something handmade/designed, do a search for that maker on your favourite search engine and see if they have a shop elsewhere. Maybe on their own website or places like Folksy, Society6 or Redbubble or (like me) on Payhip.
Please support genuine makers on Etsy. xx