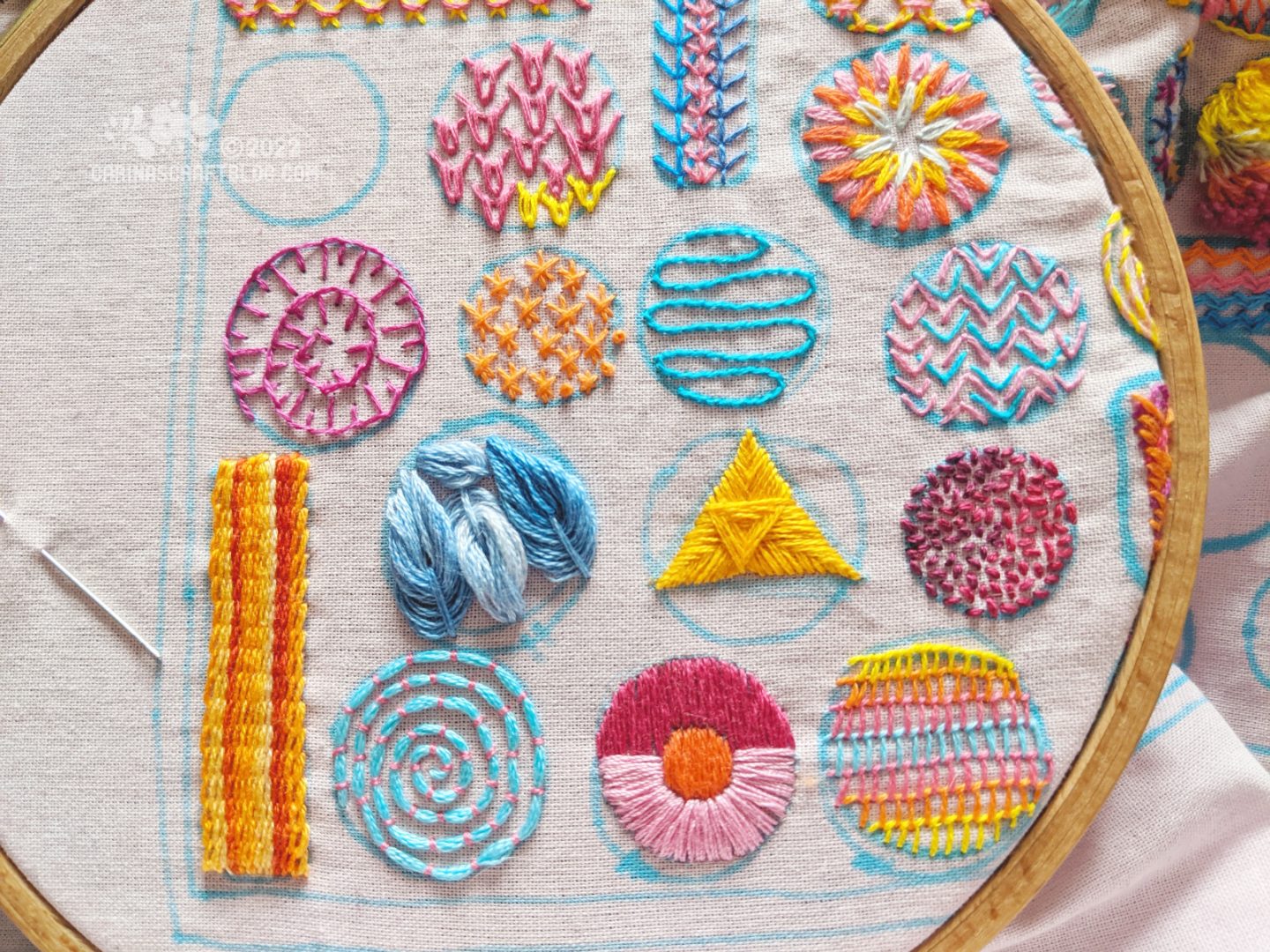 Yesterday I shared the 65th stitch in my sampler. So far I haven't repeated a single stitch! Some of them may be similar or variations of a particular stitch. But if they have a different name it's good enough for me! :-D
I may still repeat some stitches and that is totally fine too. Here is another couple of pictures from the past month.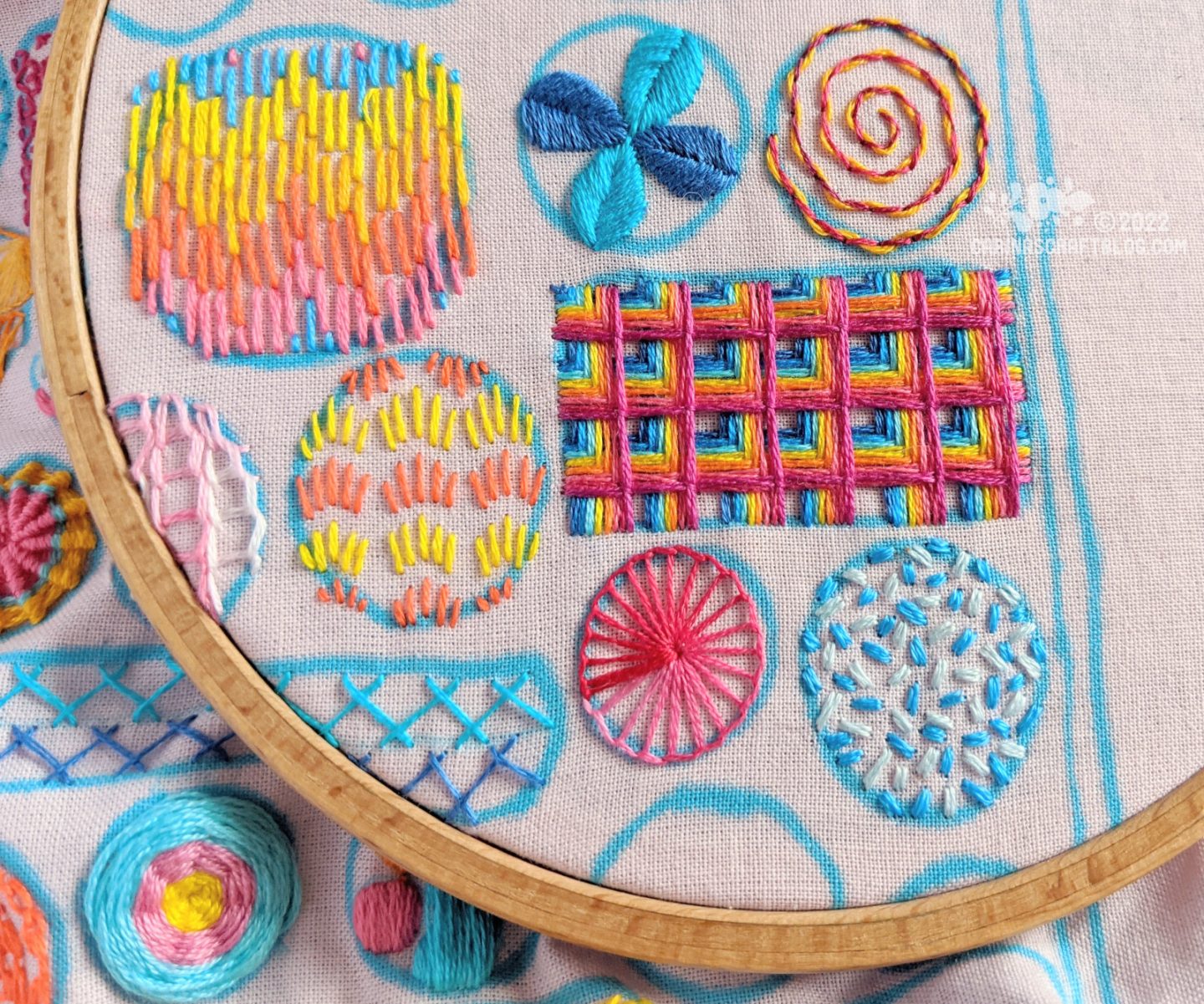 That one with the multicoloured squares is a particular favourite. I love the colour changes. I would love to include it in a pattern but right now I don't have any ideas for it. It is called the battlement filling stitch.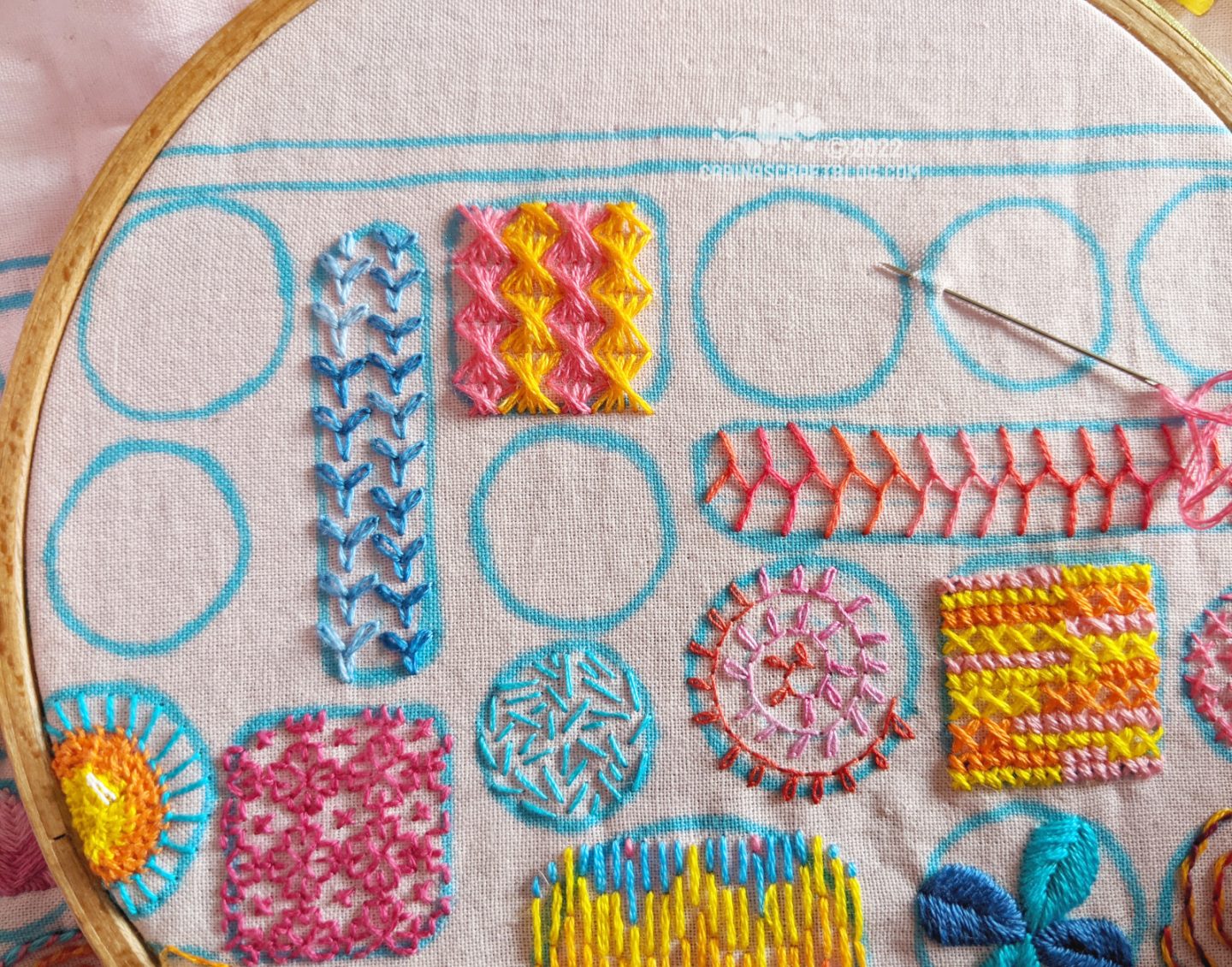 I quite like the top one in pink and yellow. It's called half Rhodes stitch.
And I also like the blue one next to it, that one is called Russian chain stitch. That actually has found it's way into a new pattern that I am currently stitching. :-)
P.S. The sampler template is of course still available if you want to make one of your own. :-)