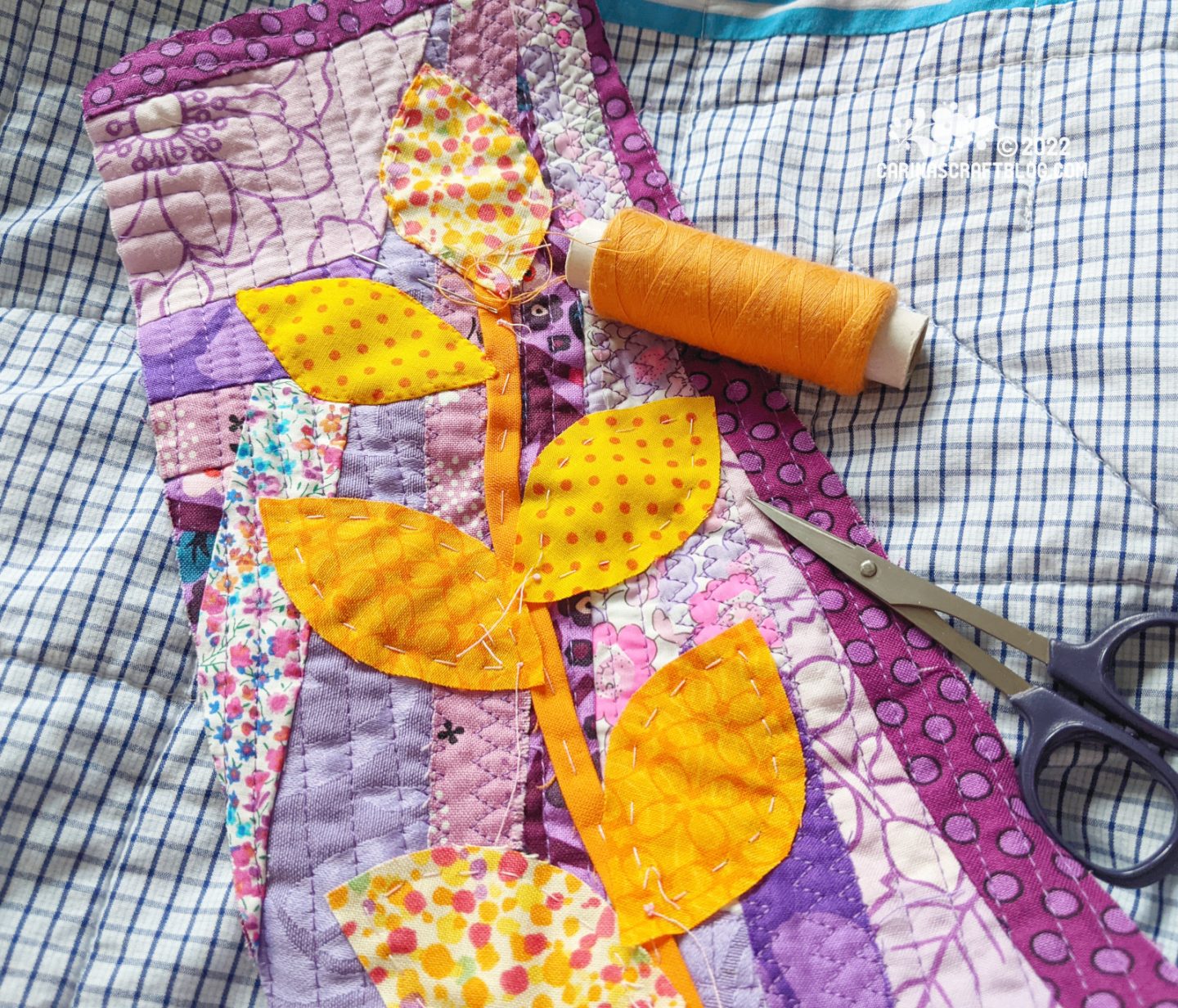 Just a random appliqué using some off cuts from another project. Waste not, want not etc. Purple is not my go-to colour by any means but I actually really like how the actual project is turning out. And I quite like this wee project too. Just some slow appliqué without too much thinking… :-)
I hope you have a lovely weekend. x Carina
Squirrel crochet pattern from PlanetJune.
Central Ukrainian Rushnyk Embroidery.
Secret ancestral codes: 12 main symbols in Ukrainian embroidery.
The Surreal, Mysterious Worlds of Victo Ngai's Illustrations
Tubewalker: The Tube, on Foot.
Exophony: The Link Between Language And Identity.
A Visual Glossary of Classical Architecture.
Breakfast Quesadilla with Smoky Potatoes & Tofu.