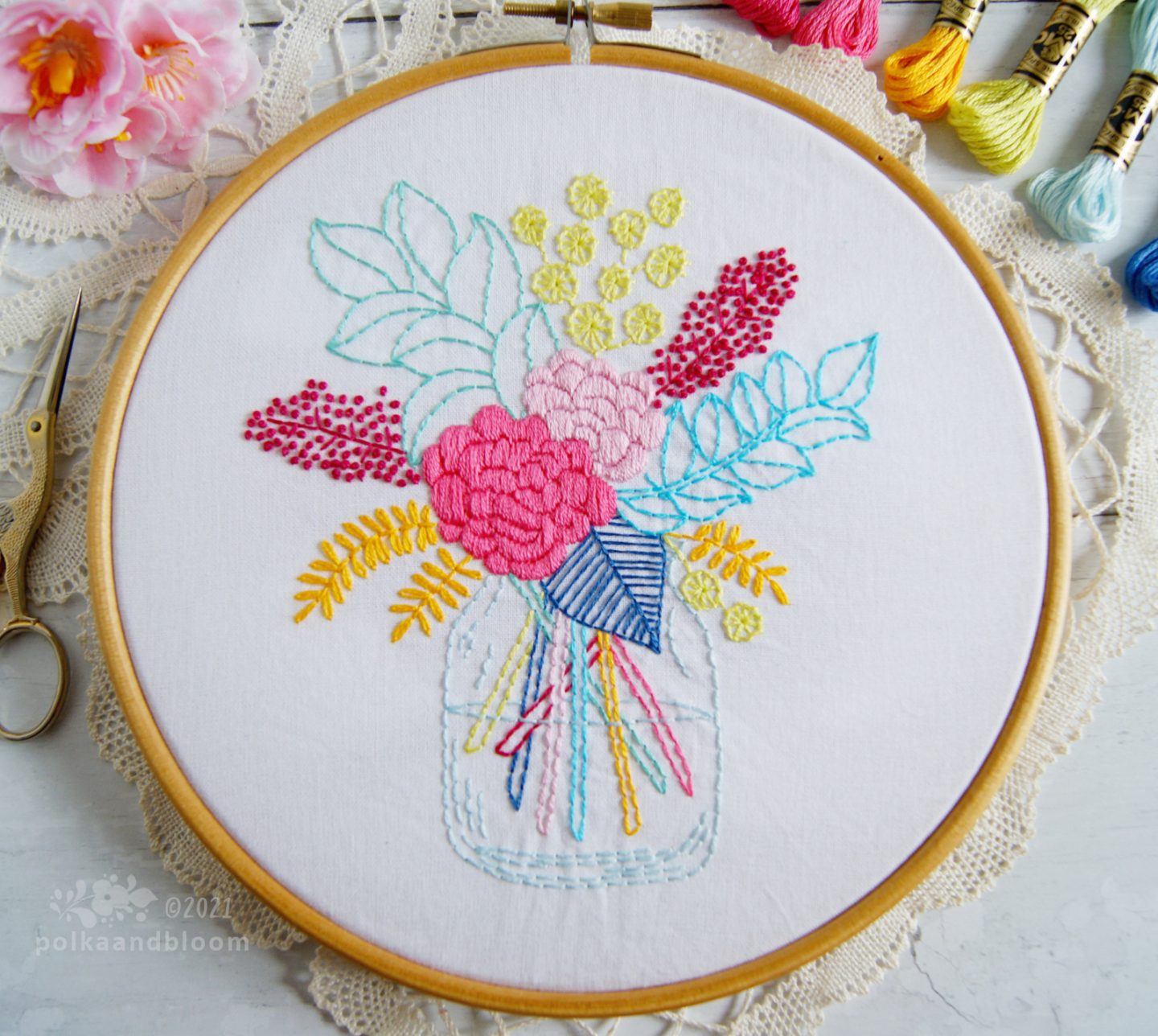 Just in case you are in/near London, I am teaching a few classes at The Village Haberdashery in West Hampstead in the next couple of months. It is a lovely shop (very tempting!) a short Tube ride from Piccadilly Circus.
I'm teaching both darning for knitwear and beginner embroidery. In the embroidery class we use the pattern in the photo, Blooms in A Jar. You can of course buy the pattern in my shop. :-)
The class dates:
Beginner Embroidery: June 8th, June 18th, July 13th and July 16th. (Although the July classes aren't available to book on their site just yet.)
Darning for Knitwear: June 11th.