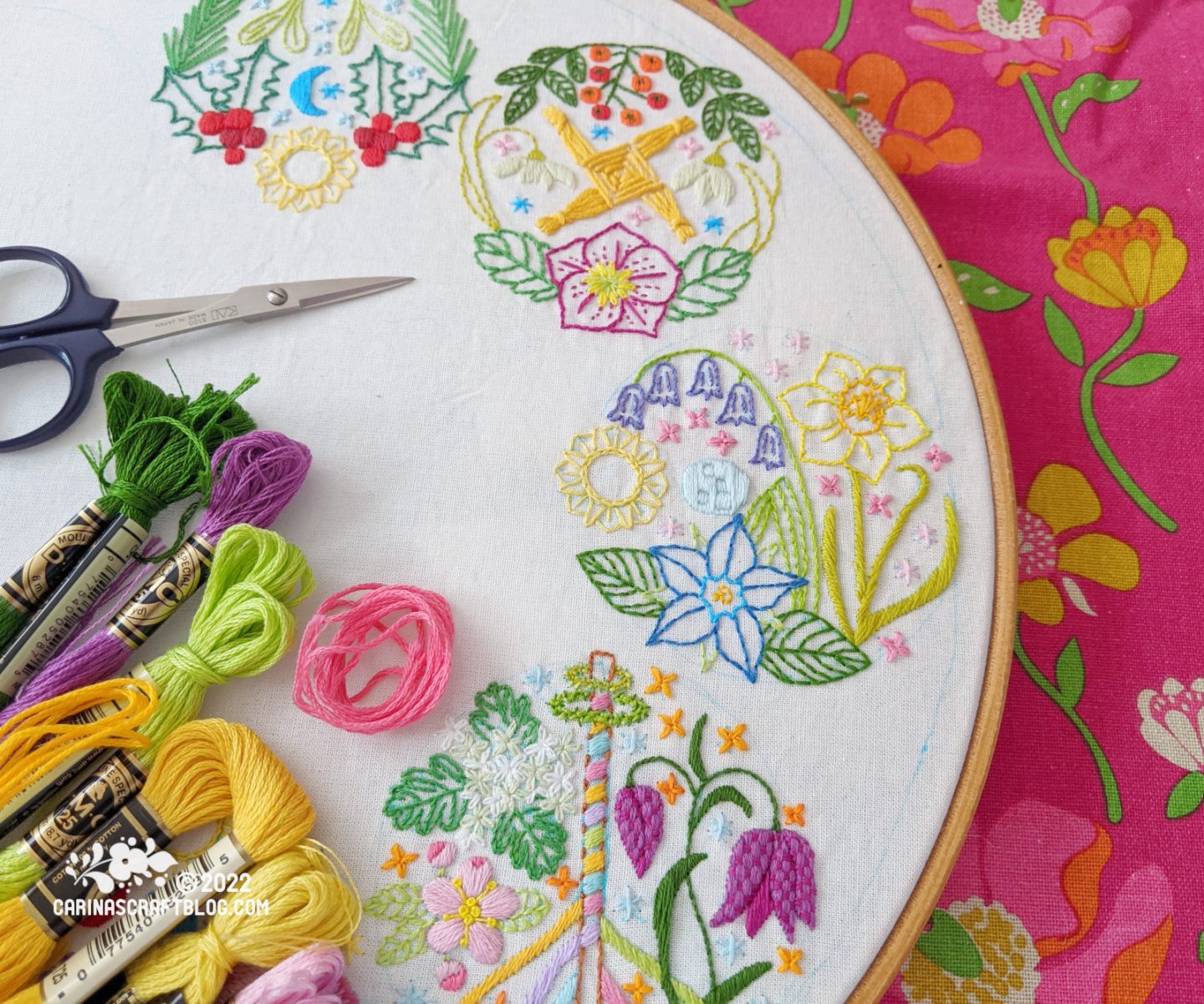 The next season in the Wheel of The Year is fast approaching and I realised that I haven't actually shared what the project looks like so far. I'm so happy with it! :-)
So far we have gone through Winter Solstice, Imbolc, Spring Equinox and Beltane. The fifth is coming on June 21st so not long. I'm looking forward to stitching the next one.
Want to join in the stitchalong? You can sign up here. The first four are available to download straight away and then you will receive the rest via email. :-)
The patterns include both the small versions that fit in a 12″ hoop (as I'm stitching here) and a larger version that can be stitched individually (or together).