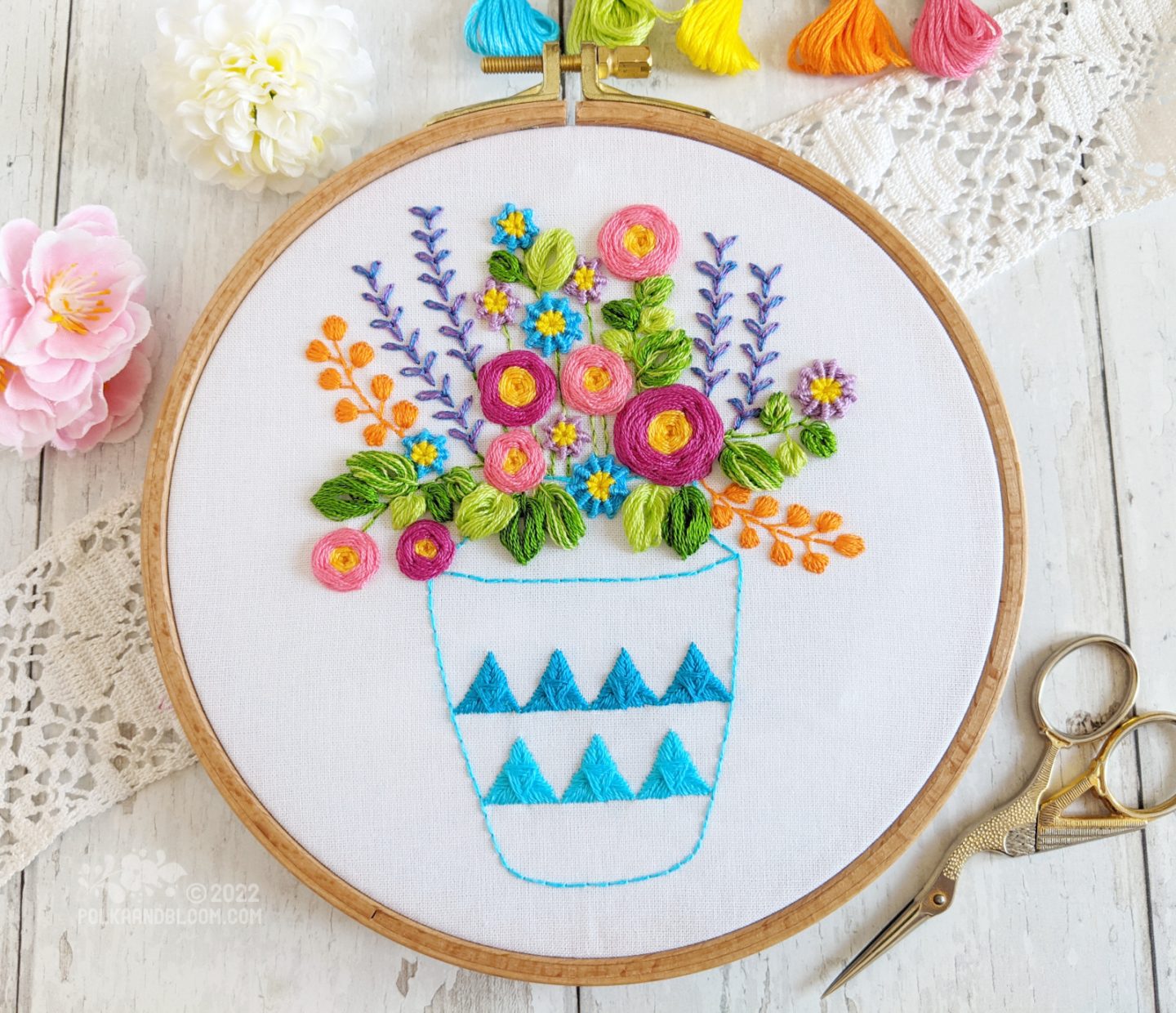 Hello! How are you? I'm sitting on the floor in our living room, with just a tiny crack open in the curtains. We're having a heatwave, and not the fun kind where it's just an excuse to eat a few extra ice creams. We hit 37°C here yesterday and today is going to be even warmer.
Thankfully, our living room is north facing so it is tolerable for now. With all the doors, windows and curtains closed.
I was up early to walk Blake before 6AM. It's tricky keeping him properly cool because he has zero interest in the paddling pool or cooling mat that we have bought for him before. Silly boy. But he does like frozen peas so atleast there is that…
Anyway. Hi! I have a new pattern in the shop, called Blooms Burst.
Buy Blooms Burst here: Payhip // Etsy
It has several 'fancy' stitches, some of which are new to me to. Thanks to the 100 day stitch sampler! :-)
The pattern assumes that you already know how to do the lazy daisy stitch and back stitch but I have included a PDF with stitch tutorials for the rest of the stitches: lazy daisy fill stitch, whipped wheel, russian chain stitch, crow's foot stitch, spider web rose and rose leaf stitch.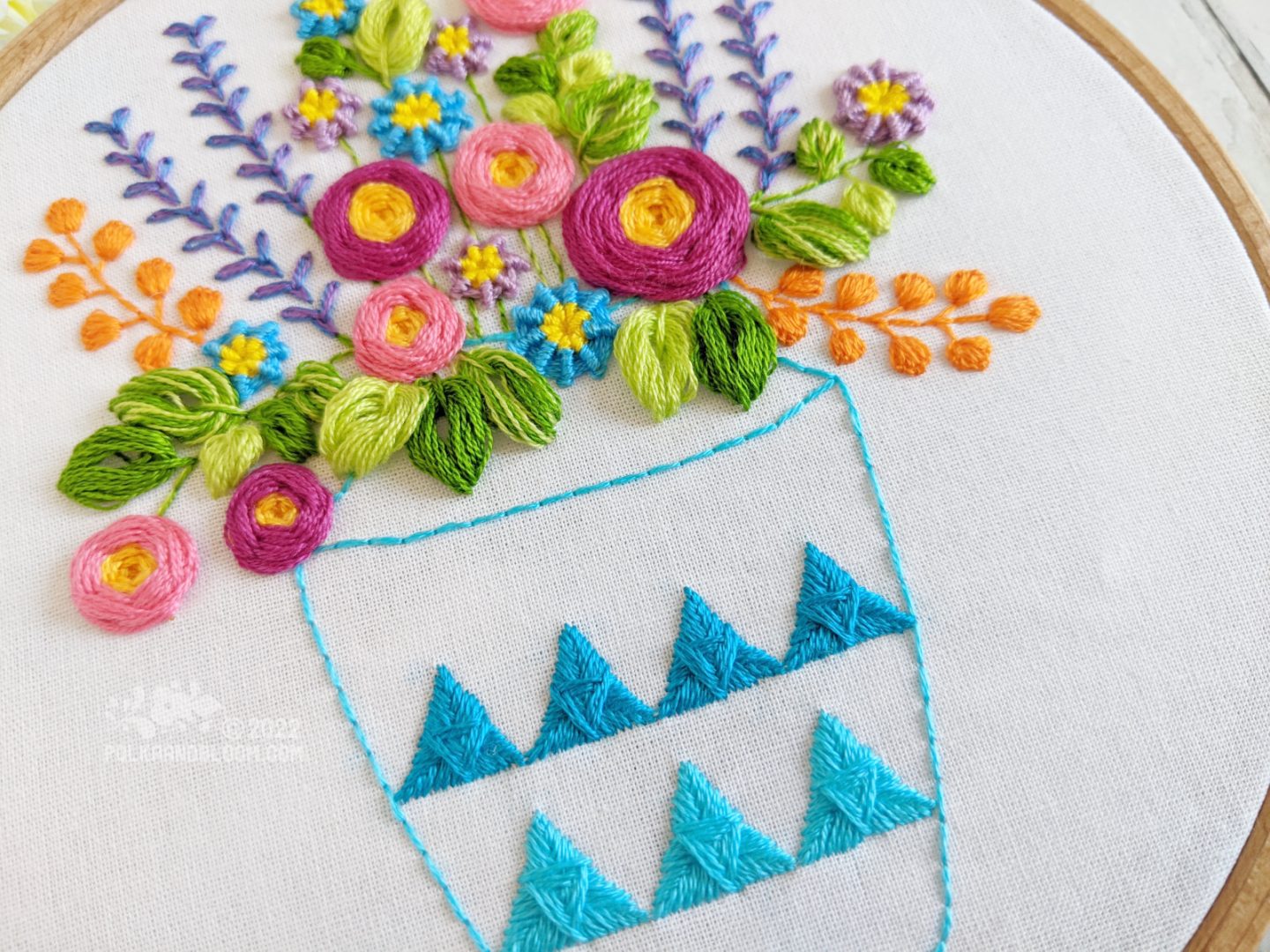 I really enjoyed stitching this pattern. Especially those rose leaf stitches. Just look how plump and funky they are! :-D
In the pattern I have also included 8 smaller motifs taken from the large pattern. Use them together with the large pattern or as decoration on a t-shirt or something. :-)
Right, I think I'll go stick my head in the freezer! :-D