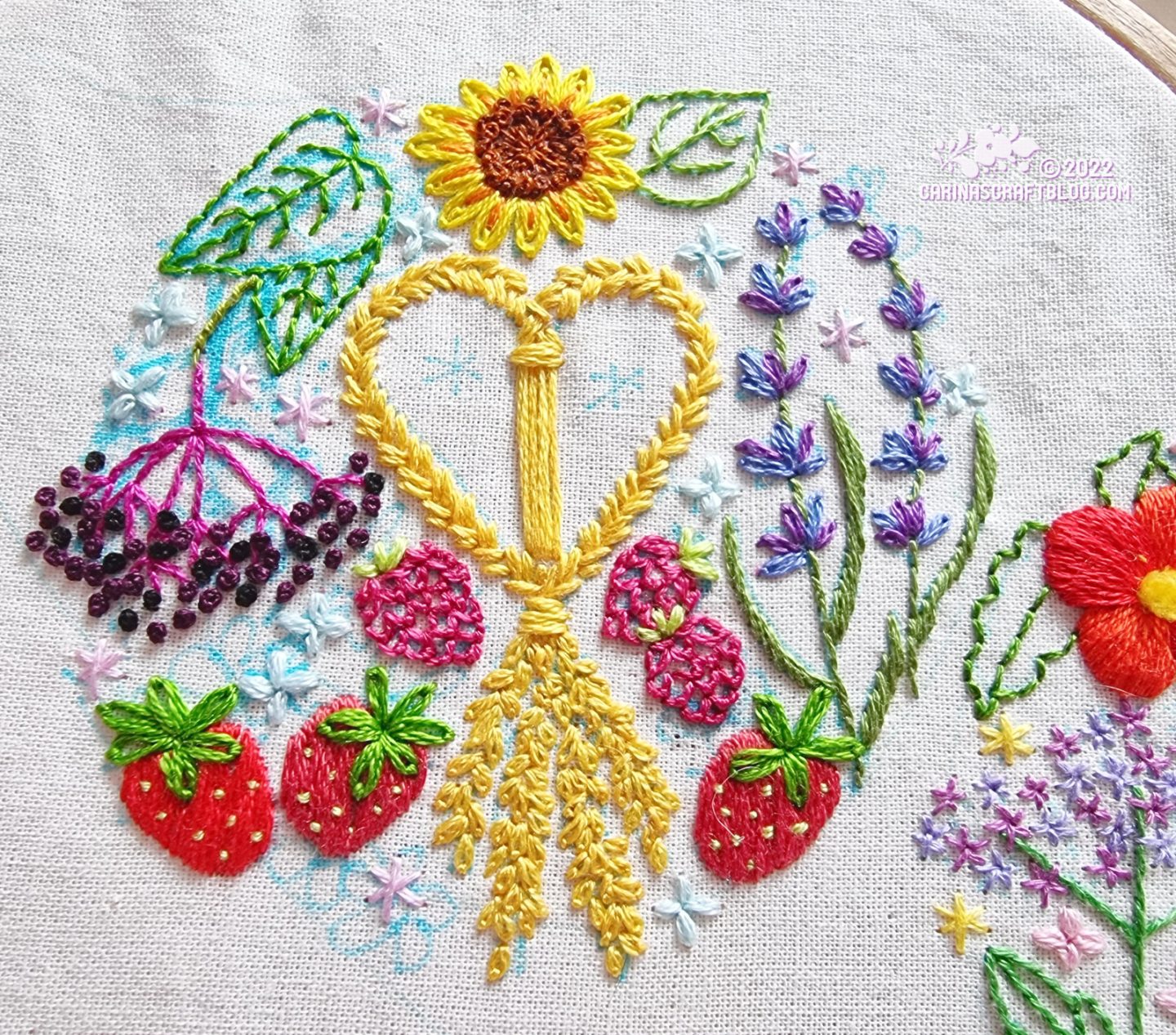 With the warm and dry weather continuing here, it doesn't feel like autumn is inching ever closer. But it is. The sun rises a bit later and sets a bit earlier. I'm spotting elder berries and other fruits on the trees when I walk Blake. The oak trees are sporting tiny acorns and the corn has been harvested. And the harvest and its abundance is what the Lughnasadh, or Lammas, festival is celebrating.
Celebrate with a freshly baked loaf of bread. Or maybe a beer, if that's your thing!
At this time of year I always feel a hint of melancholy creeping in, the days are getting shorter… And, I don't think I can ever shake off the feeling of school starting again after the summer holidays. In Denmark, the summer holiday is from late June until early August. So right now I have a feeling like I really need to go stock up on some pencils and notebooks! :-)
Join the Wheel of The Year stitchalong here.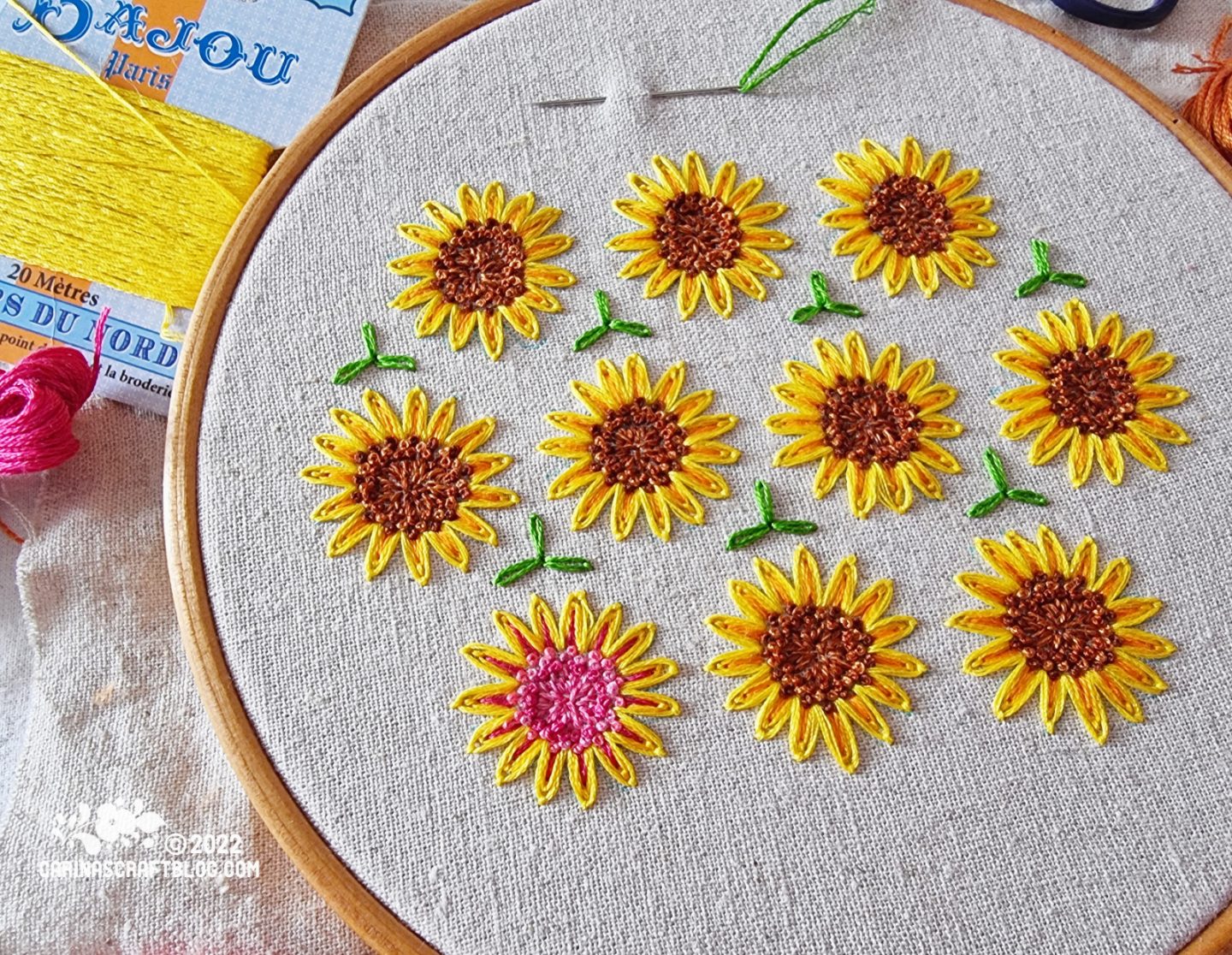 I spent the weekend stitching one of the motifs in the free (or pay what you want) Sunflower collection. I'm not usually keen on stitching a repeating motif but for some reason that was the one I was itching to stitch. I like how it turned out. And of course I couldn't help myself: I had to add a bit of pink. :-)
I may add some more 'leaves' to it. Not sure what I'm going to use it for. Maybe a pencil case for those pencils I have no need for..? :-)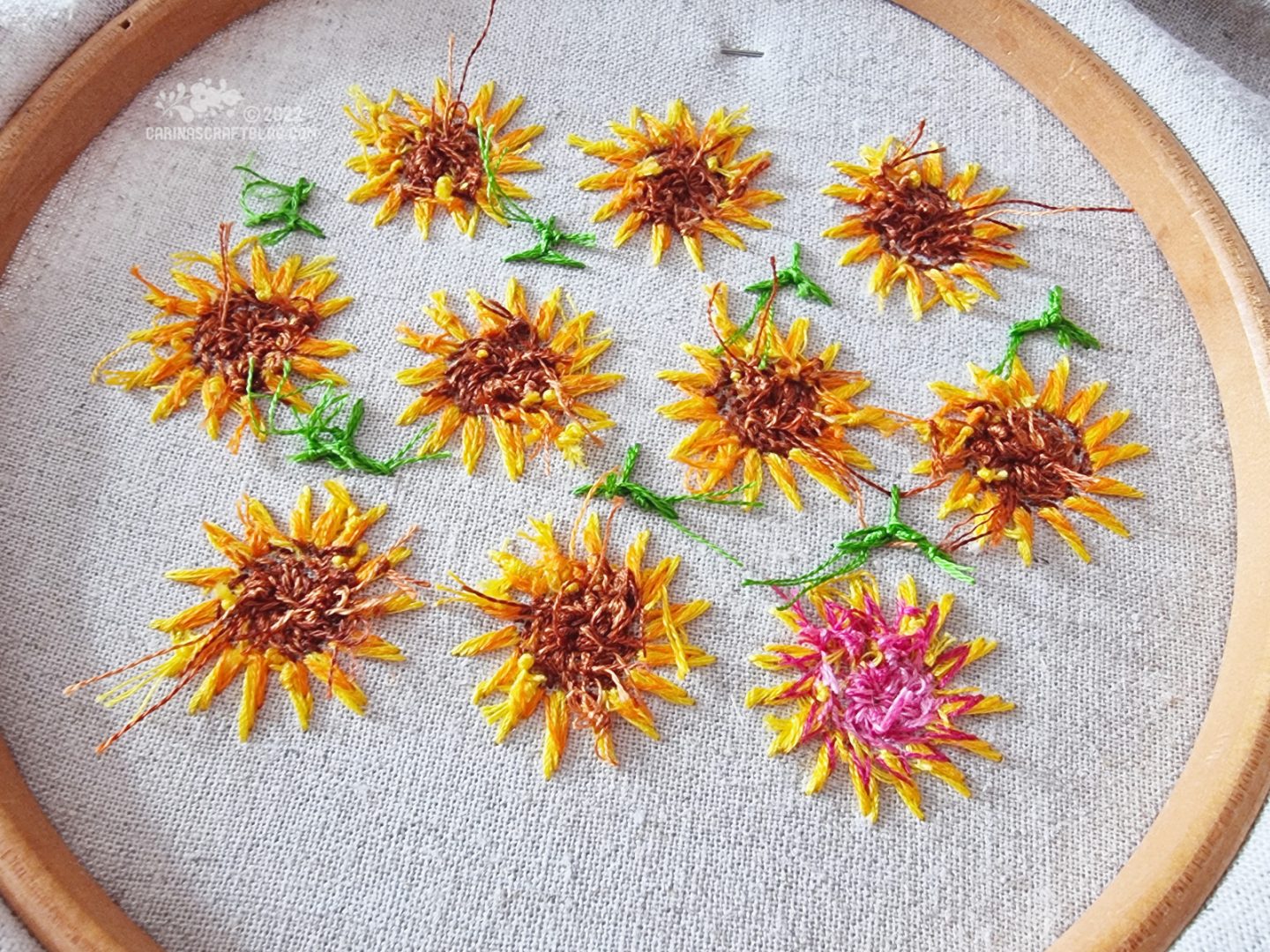 I love a hoop guts picture and I thought you might like it too. I love those accidental patterns that sometimes happen on the back of embroideries. Stuff you might never come up with when trying. :-)