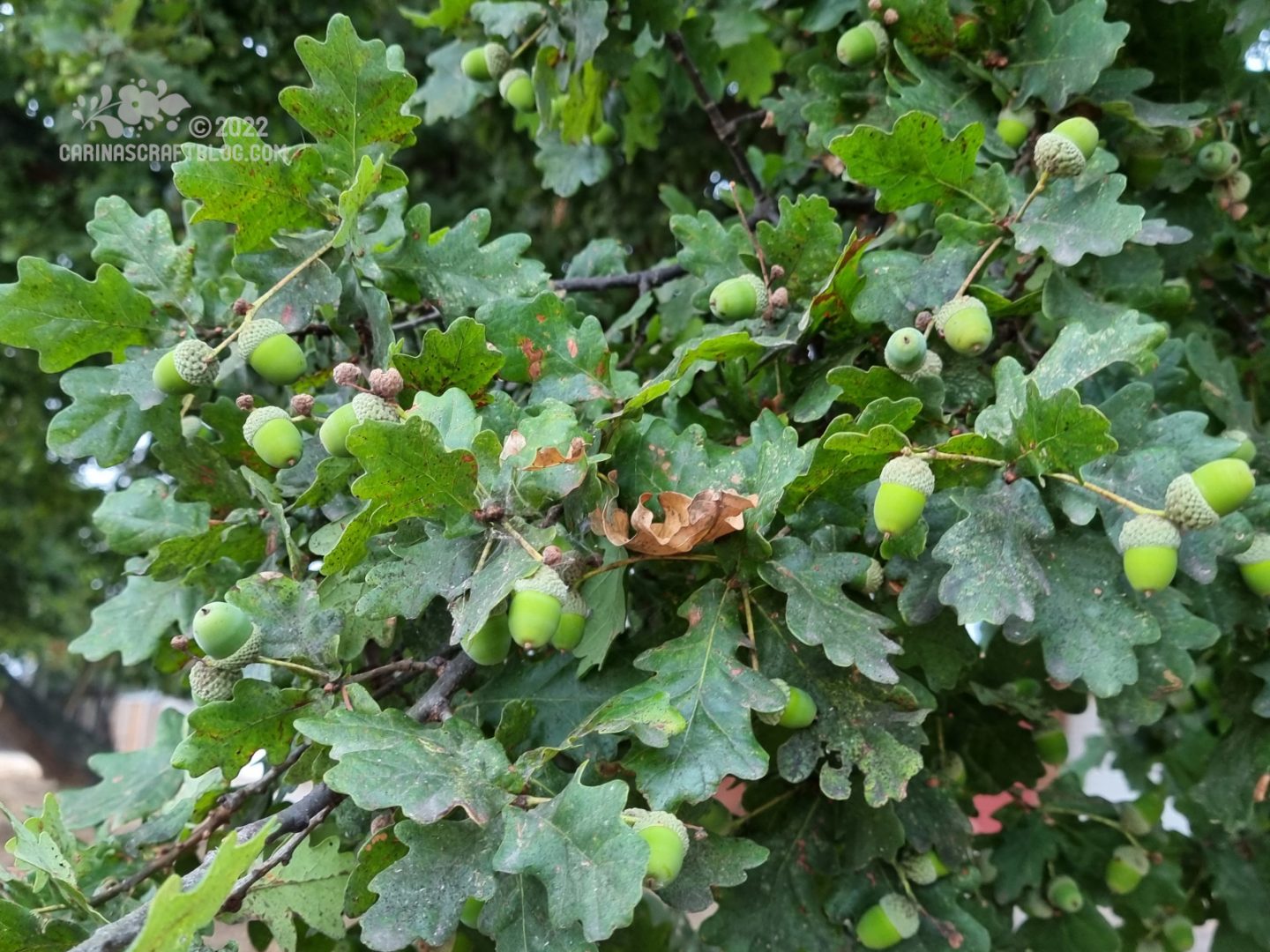 There are so many acorns on the oak trees nearby. It looks like it is a mast year. Despite the very warm summer and the trees haven't had enough rain. But I suppose the acorns where already building before the summer started. I look forward to the crunching of acorns under foot this autumn. It is one of my favourite sounds. :-)
I hope you have an excellent weekend. x Carina
The Forth Bridge – Building an Icon.
'Shiny Bauble' quilt block pattern by Janet Clare. With an interesting way to foundation piece, definitely going to try that at some point!
Jeera Aloo – Cumin Spiced Potatoes.
Heron Pond. Oh to be able to paint water like that… And like this: The Perfect Friday.
Stitch Tutorial: Whipped Wheel Stitch.
James Webb Telescope Captures Jupiter's Rings and Brilliant Aurora.