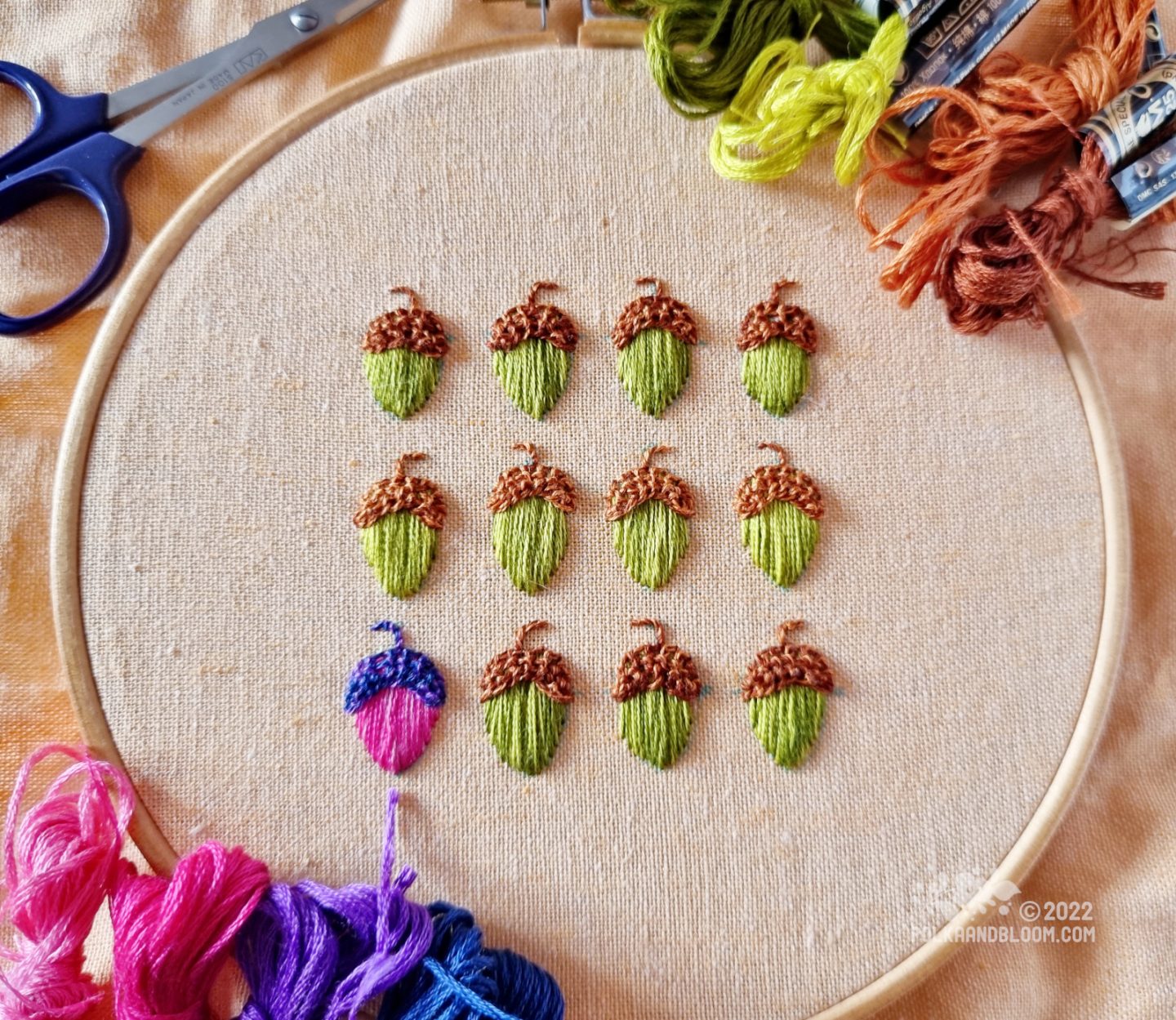 Last week I found myself feeling completely exhausted. Tired, but unable to fall asleep until the wee hours. Unable to focus on whatever I was doing. So I stopped doing anything. No multi-tasking, no thinking about a gazillion things while doing whatever, no to-do lists. No nothing. I just sat on the sofa, reading or stitching these wee acorns.
They turned out to be the perfect thing to stitch. Repetitive yes, but with enough interest to prevent me from nodding off. Although I did do that a couple of times. Naps are good. :-)
I have found this to be true on several occasions: stitching is soothing, calming. I am so glad I have it in my life.
I have stitched a few repeats like this over the past month or two. I thought others might like them too, so I have put them together in a pattern. The pattern includes a step-by-step tutorial for the acorns. I loved stitching those acorns. They are also a part of the next pattern in the Wheel of The Year stitchalong. I can't wait to stitch them! :-)
Anyway, you can find the Botanical Repeats pattern here.