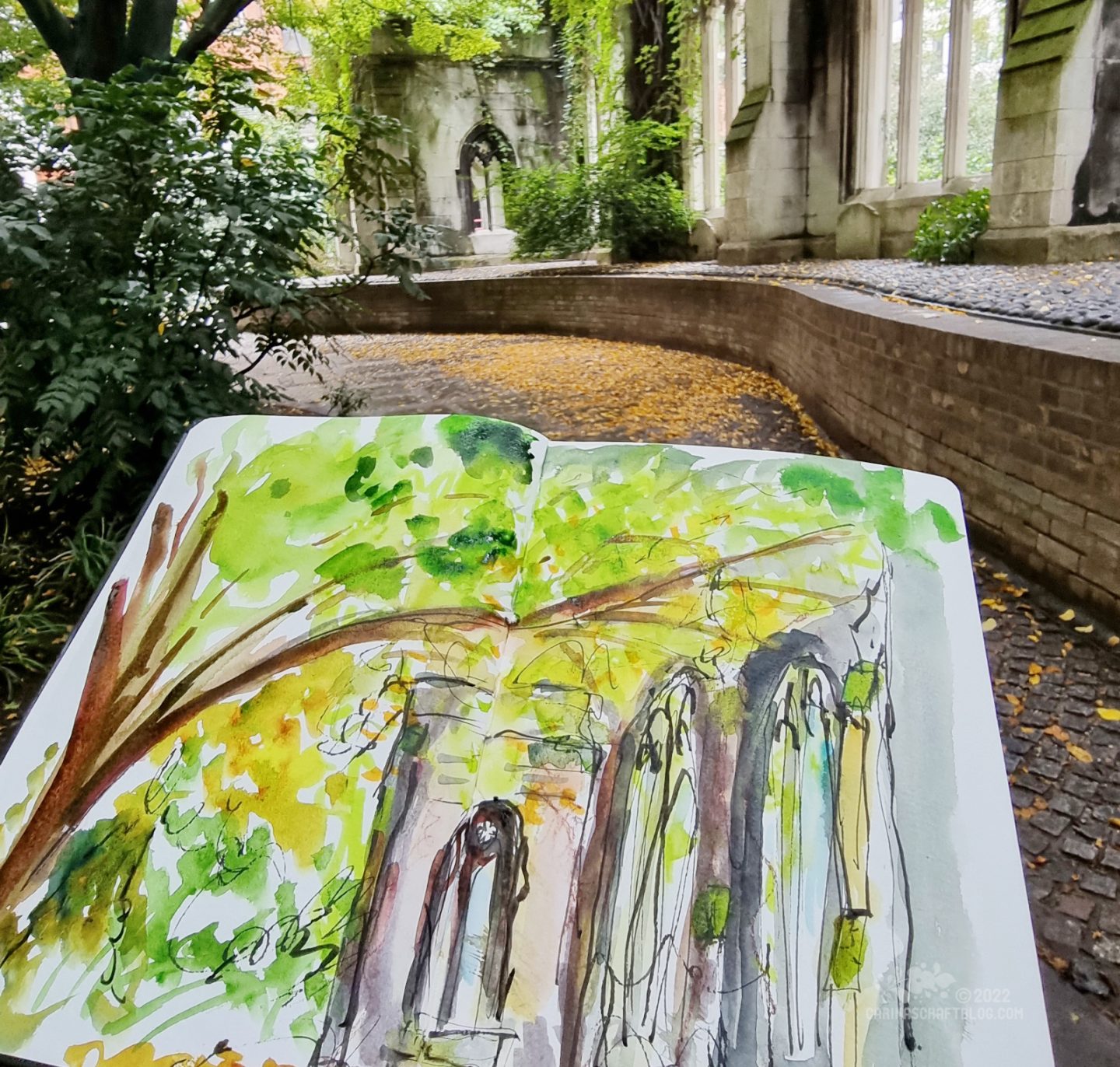 Last week I had an artist's date with myself in London. Did a lot of walking in the City, did some sketching, saw an exhibition of other people's sketches of London, took myself out to dinner. It was a beautiful sunny day and it was just what I needed to fill the creative well. :-)
The picture shows a sketch I made in St Dunstan in The East. I wasn't planning on going there but then I found myself there and then I couldn't not go in because it is such a beautiful spot. :-)
I hope you have an excellent weekend. x Carina
'The Boy In The Striped Pyjamas' is Holocaust revisionism. Important Twitter thread.
Discarded Fishing Nets Are Formed into the Wildlife They Entangle in Sculptures.
Textile and clothing along the Silk Roads. Free book from UNESCO and the China National Silk Museum. Sounds interesting.
Explaining the Van Gogh soup protest.
An Italian Artist Who Worked With Thread and Folklore.
Babel Lecture 2022 with Stephen Fry: 'What we have here is a failure to communicate'.
The fascinating life of painter Zinaida Serebriakova.
Vegan Stuffed Shells with Tofu Spinach Ricotta. Sounds delicious!
Sensationalists: The Bad Girls and Boys of British Art. On iPlayer.