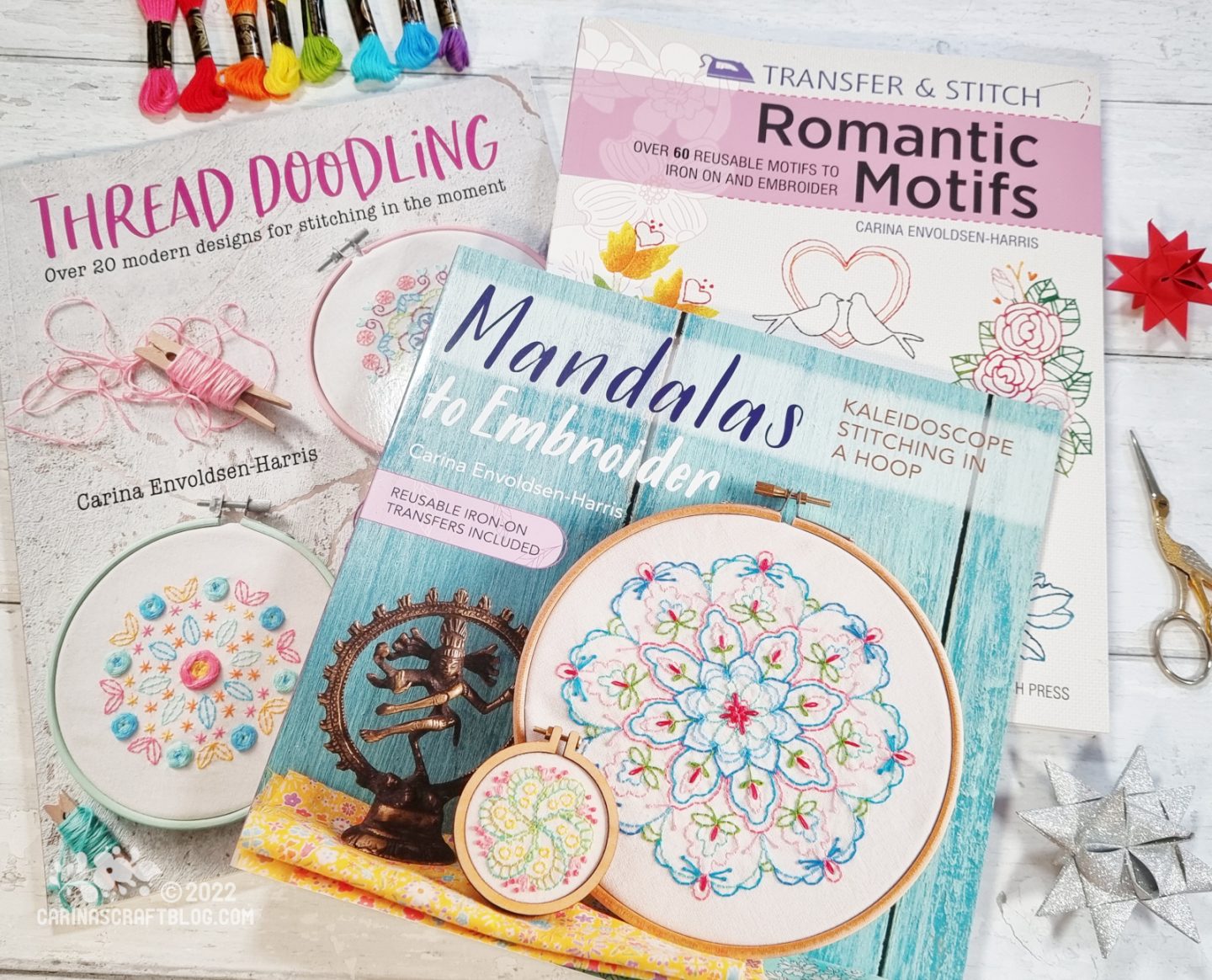 If you would like a signed copy of one of my books, you can take 10% off with the code BOOKS until November 30th. Sadly, I can't ship to EU countries (thank you Brexsh*t.)
Sometimes it still seems unreal that I have written all those books…but they are quite real! And quite nice if I do say so myself. :-D
If you would like a free embroidery motif (actually four motifs!), sign up for my newsletter here. The first free motif will be shared today.
I hope you have an excellent weekend. x Carina
Social Construct Cowl. I have no idea what a half linen stitch is but I wish I did, and that I had the required skills, so I could make this gorgeous cowl.
A fabric version of Klimt's The Kiss.
And more fabrics inspired by Klimt.
A Nest of Branches and Hay Encircles a Tree with a Cozy Hideout.
The geometric work by Zarah Hussain. Fabulous.