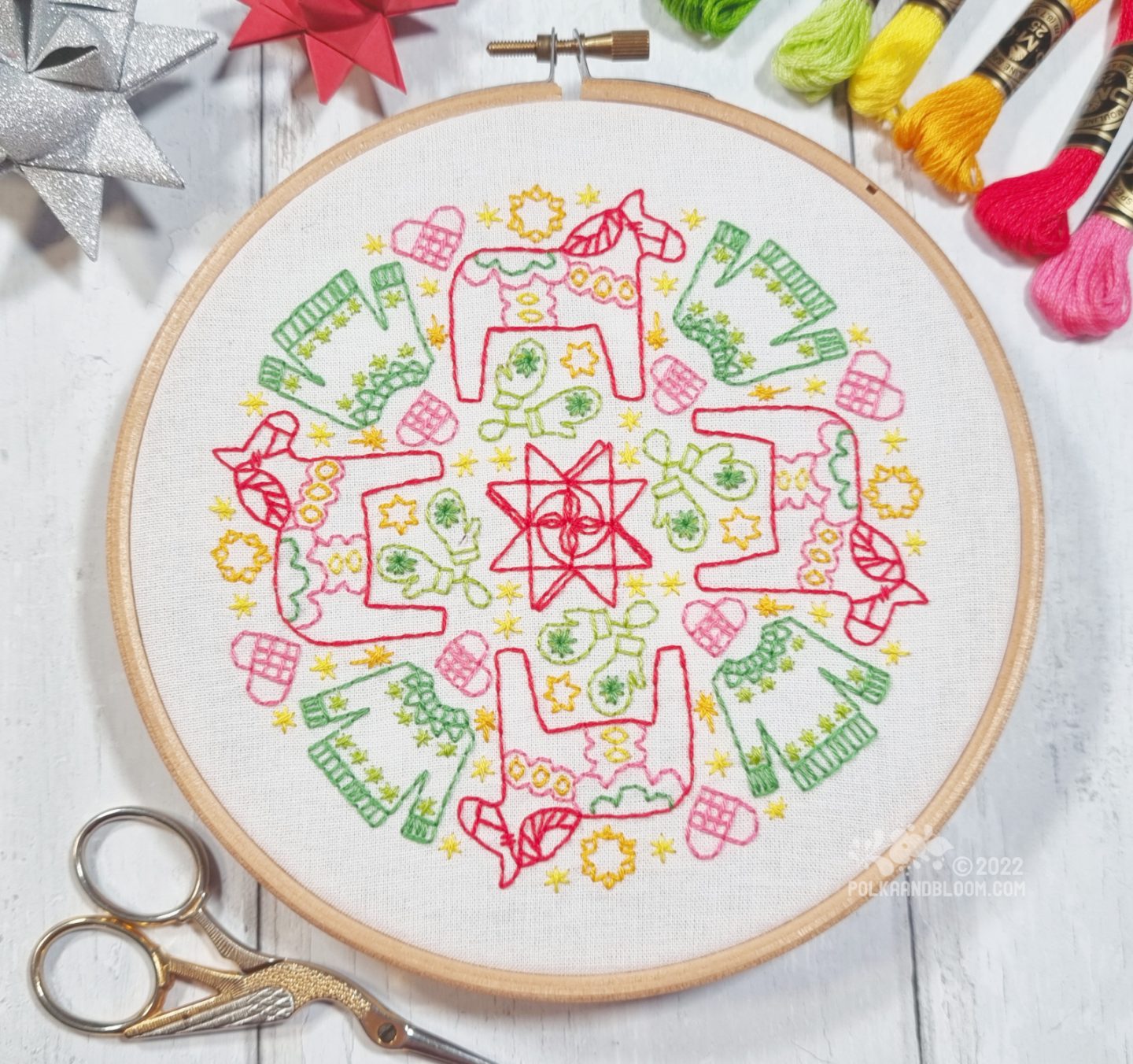 Now I have finished the stitching on my sample, I can finally launch the Scandi Christmas Mandala properly. :-)
So here it is! I am really happy with it. It feels very Christmas-y to me. But with colours that make it feel fresh and fun. Atleast that is what I was going for! :-D
You can buy the Scandi Christmas Mandala here. And until Sunday, November 20th, there is 10% off with this code: SCANDIXMAS. That code is also valid for all my other Christmas patterns AND pattern bundles.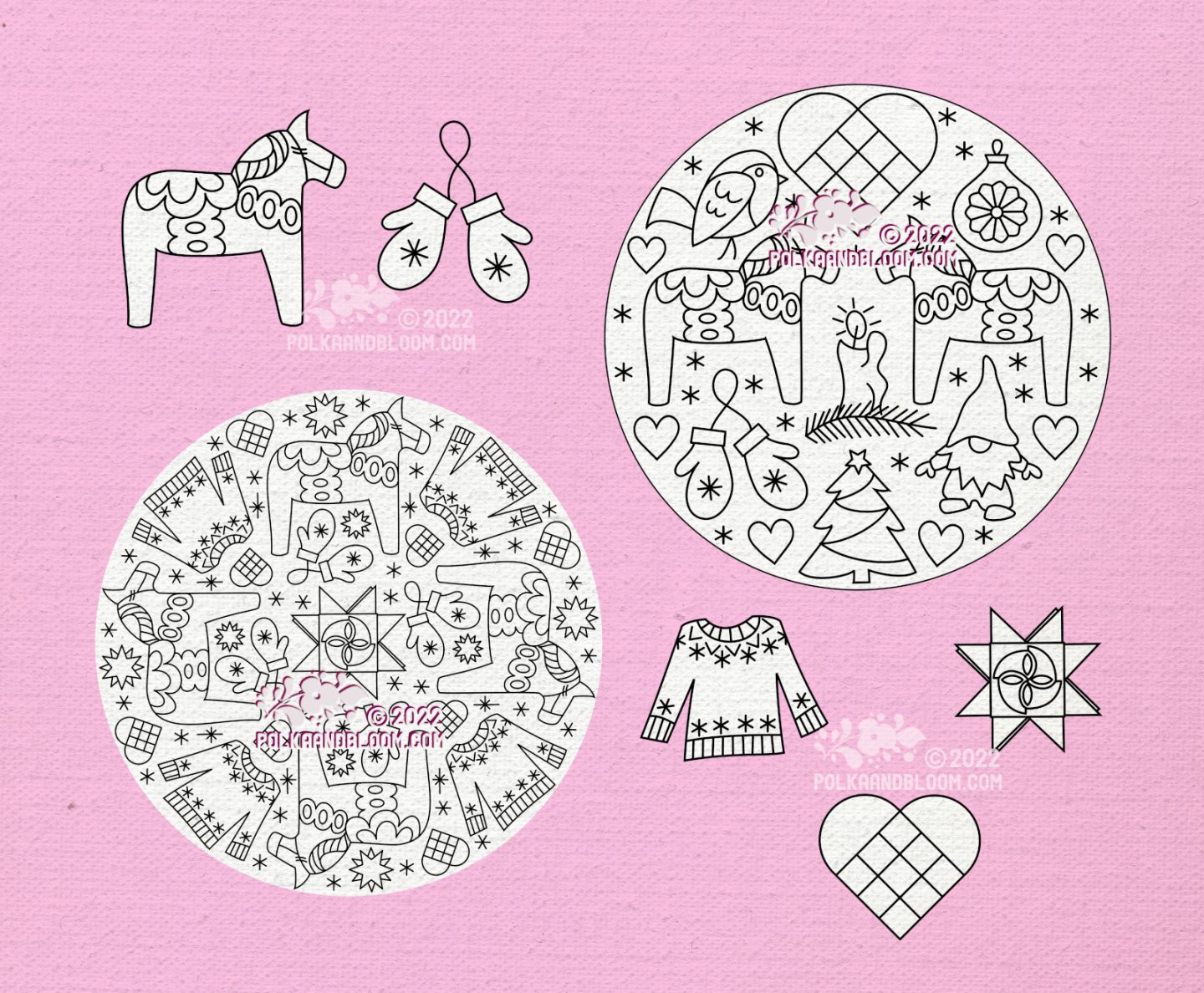 The Mandala pattern has an extra pattern plus some enlarged versions of the elements in the mandala.
Most of the elements in the Mandala were part of a Christmas motif collection I made a few years ago. I've dusted off the collection and added one size of the Mandala (and the alternate pattern) to it as well.
These are the motifs in the Christmas collection: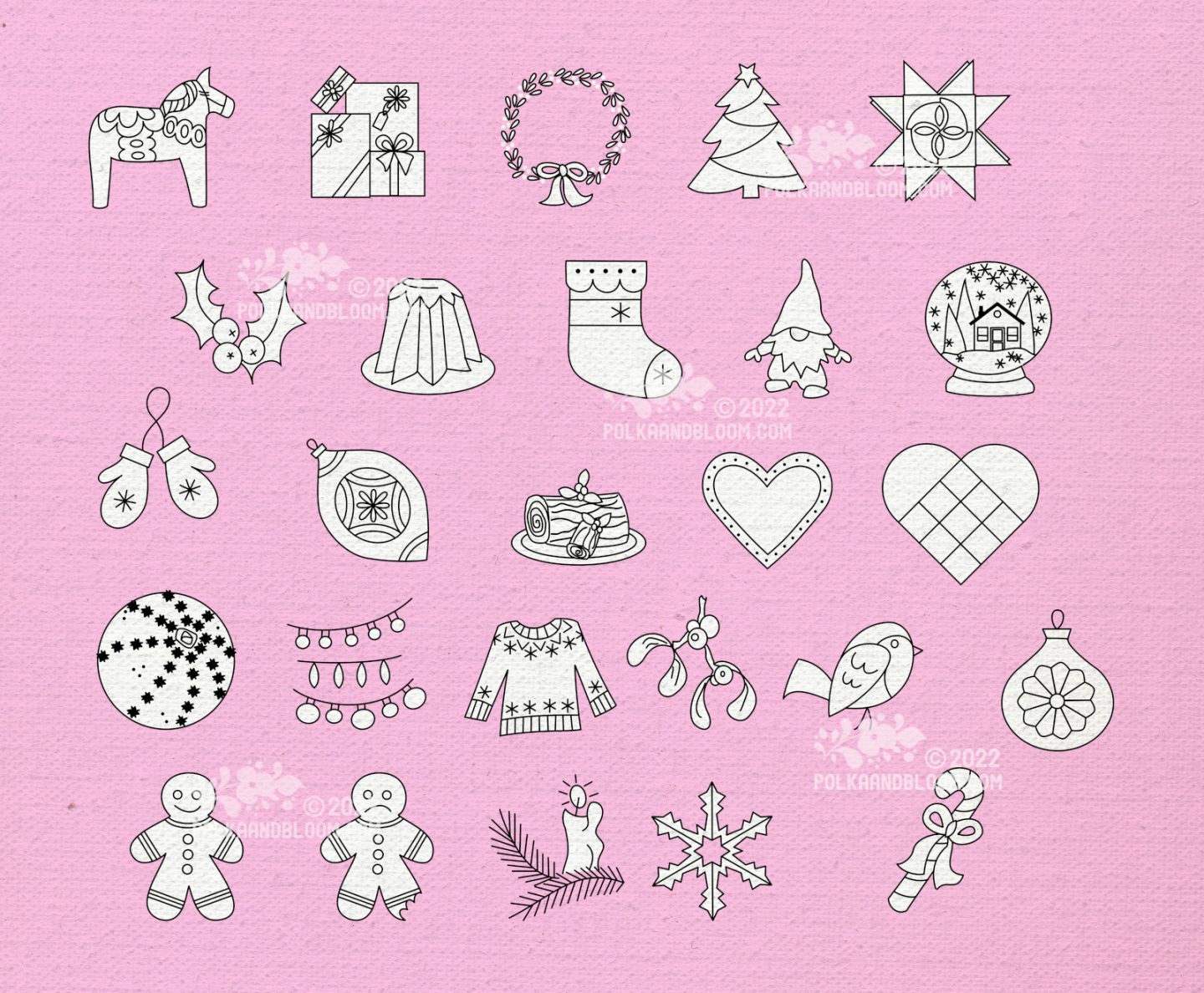 Some of them are inspired by Christmas things from when I was growing up, others are Christmas things I just happen to like. :-)
What is your favourite Christmas thing?