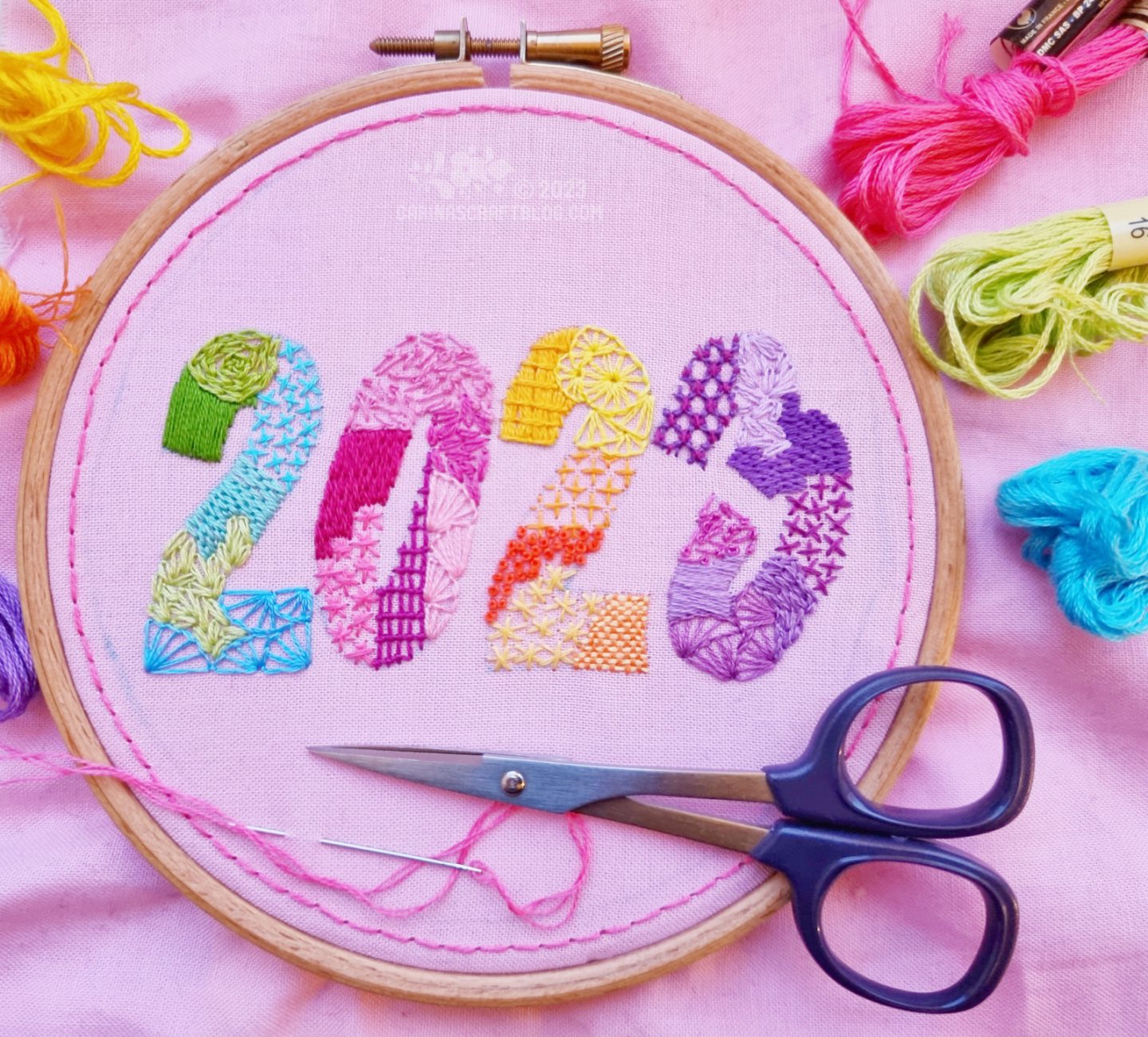 Hey, happy new year! I hope you have had a gentle start to the new year. :-)
My finished 2023 embroidery. I'm really chuffed with how it turned out. You can still get the pattern if you want to stitch your own version.
And now for some Friday links, on a Sunday…
I hope you have had a nice weekend! x Carina
Godharis of Maharashtra. This book sounds fascinating.
Quiet Grandeur of Snowy Nordic Landscapes.
New stamps in Denmark feature five different crafts. Nice. :-)
'I'll stop saying I don't eat meat – and tell people I don't eat animals'.
My pal June has been up to crochet tricks again, check out her giant crochet Christmas tree! :-)
Drawings made with a typewriter!