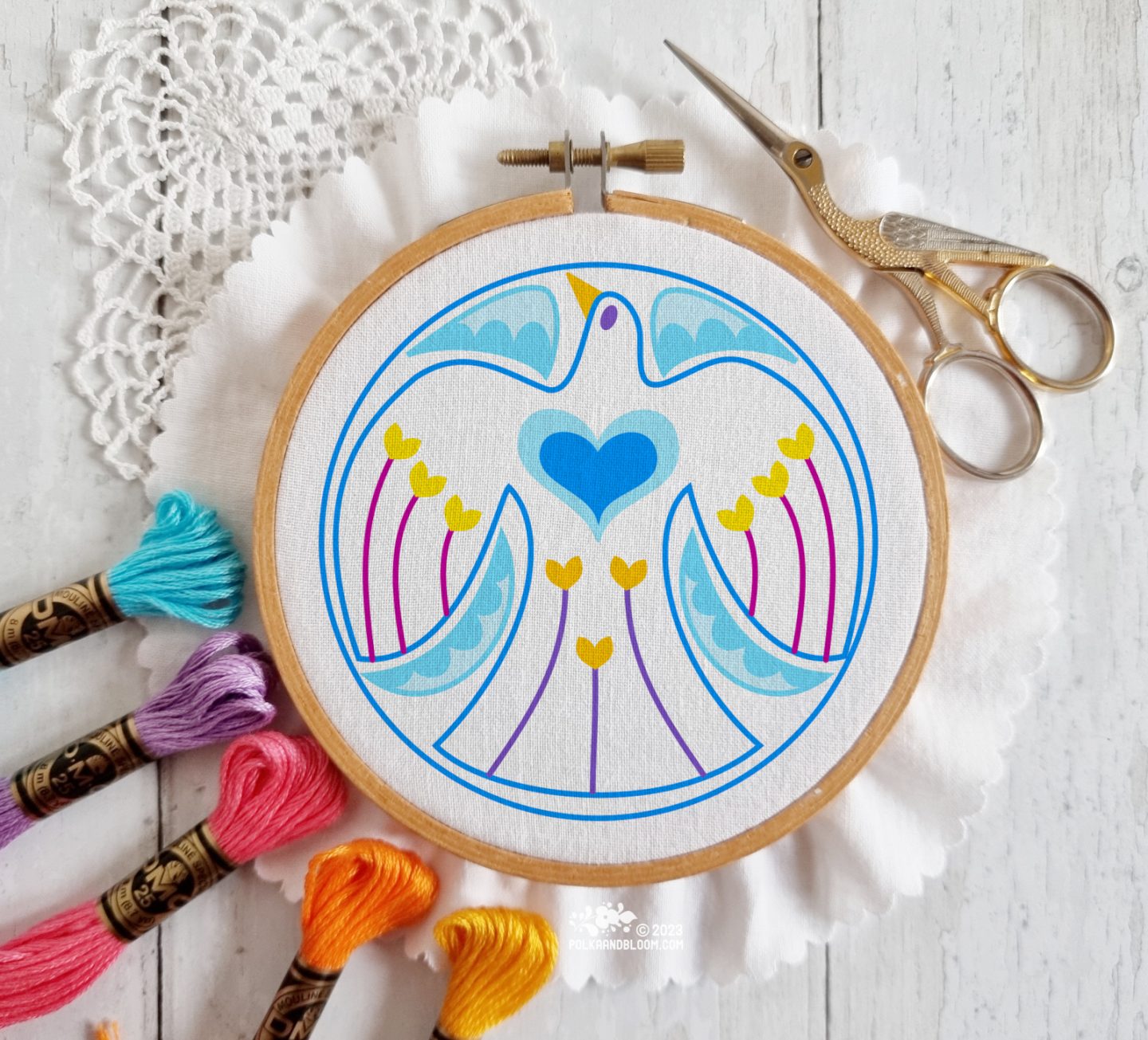 For a while I have been thinking about what to do about All The Ideas I have for patterns. Drawing them on the computer, ready for stitching, isn't that time consuming. But stitching them is. And there is only so much stitching a person should be doing per day before they start developing RSI. Ask me how I know. ;-)
But all those pattern ideas!
So I have created the Pattern Lab which is a membership site where I will share a new embroidery motif with the members every week.
I call them motifs rather than patterns because (to me, anyway) patterns are fully developed with a stitched sample and diagram of which colours and stitches I have used.
The motifs in the Pattern Lab are drawn on the computer, with nice clean lines, ready to stitch and there may be suggestions for colours and stitches too. The motifs are 3″ in diameter/width as a minimum, sometimes larger.
My goal is to turn some of the motifs into proper patterns and those patterns will be shared with the Lab memberships at no extra cost.
I have already drawn about a dozen motifs and I'm currently stitching one of them so the first pattern is on the way! :-)
I'm super excited about the Lab but I have to admit that I'm also a bit nervous: what if no one wants to join? Eek. It is always scary launching/starting something new… I hope you will join me! x
Here is the link to see exactly what is included and join the Pattern Lab, and here is the price for joining the membership:
Monthly Subscription: £4.00 per month
Yearly Subscription: £40.00 per year
Stitching Patron: £125.00 one-time payment.
Special offer until February 28th:
Monthly membership: save 10% for your first three months with the code: MONTH10.
Yearly membership: save 10% for your first year the with the code: YEAR10.