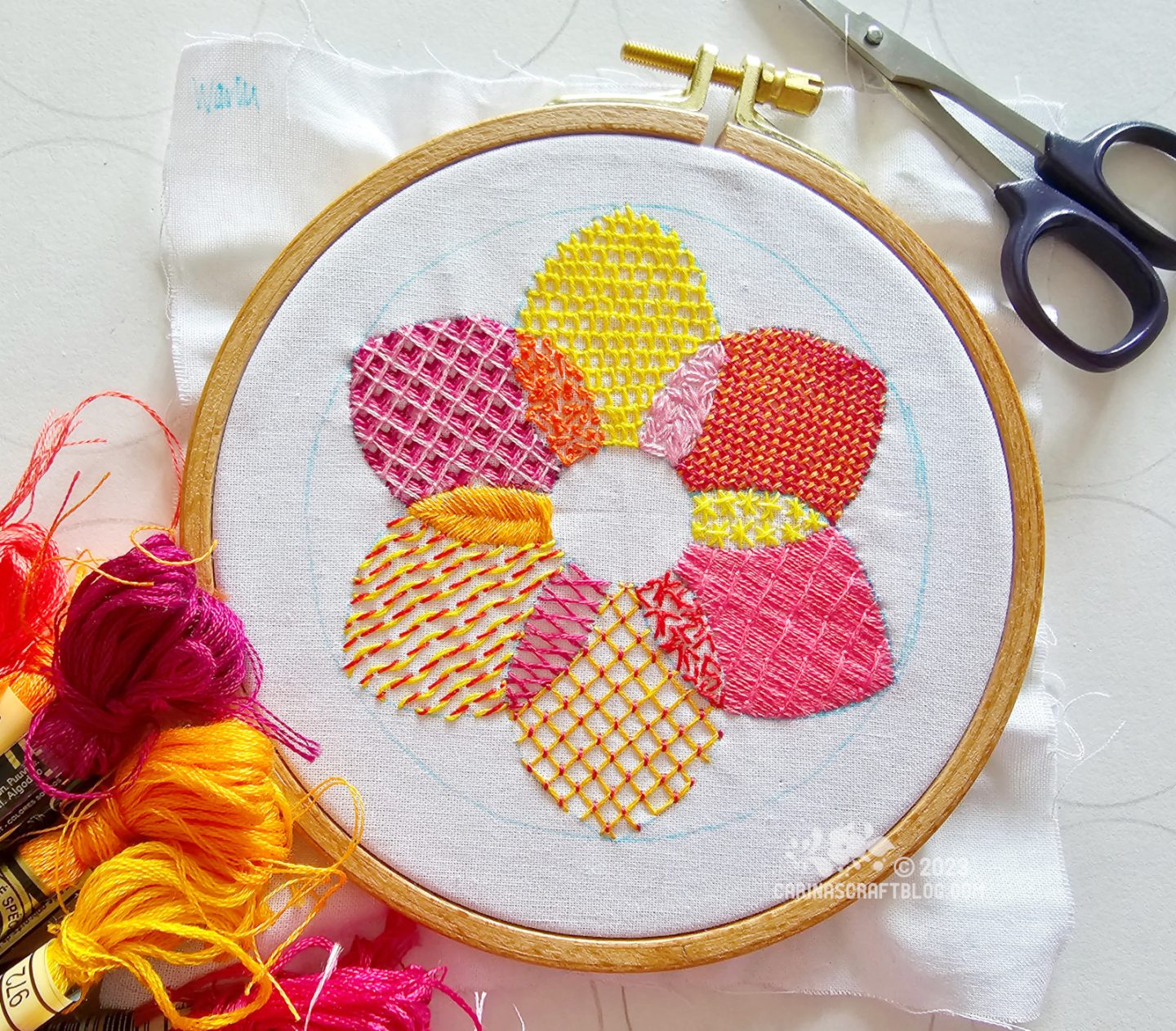 I am loving my 100 day project. Loving.It. :-)
The end project will be a textile book with all these pages that I am making and I can't wait to see the finished result. But for now I am just absolutely enjoying working on each page. The prompts I am giving myself are mainly things I have tried before. Some of them are techniques I enjoy but maybe don't do very often. Maybe this project will inspire me to do them more?
In this post you can see the pages I have finished so far (since the previous update). They all feel very different, but hopefully still Carina-ish? :-)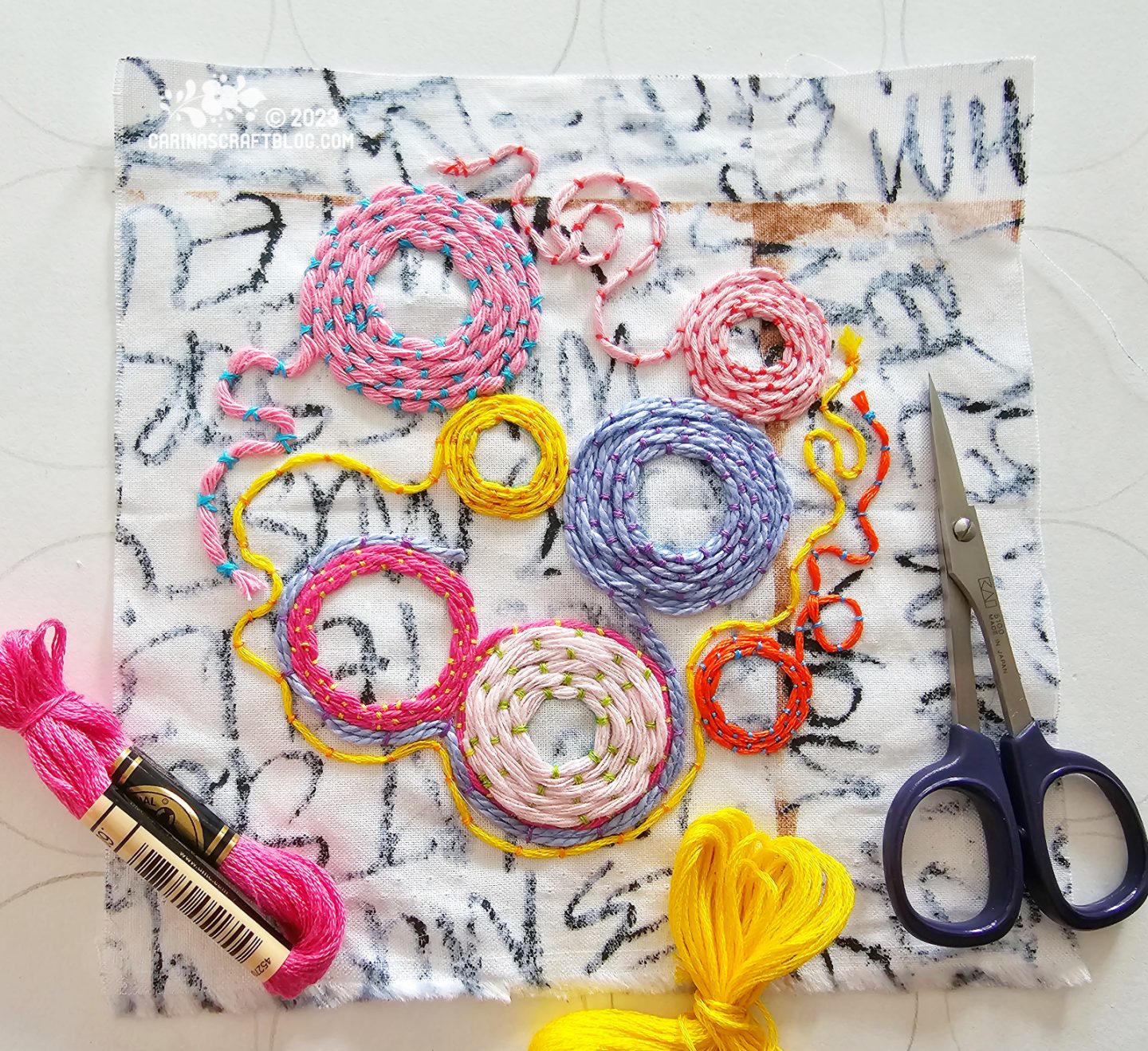 Couching is a lot of fun. I love how changeable it is: use thick thread or yarn as the laid thread and you get a completely different look than if you use thin thread. And of course it is excellent for doing curves. And it's great as a fill stitch. Definitely in my top 20 of favourite stitches. :-)
Are you doing the 100 day project? I'd love to know what you are working on!
If you would like to make a project (not necessarily in 100 days!) like mine, you can sign up here to get all 24 prompts that I am using + plus the tutorial to make the book with all the pages.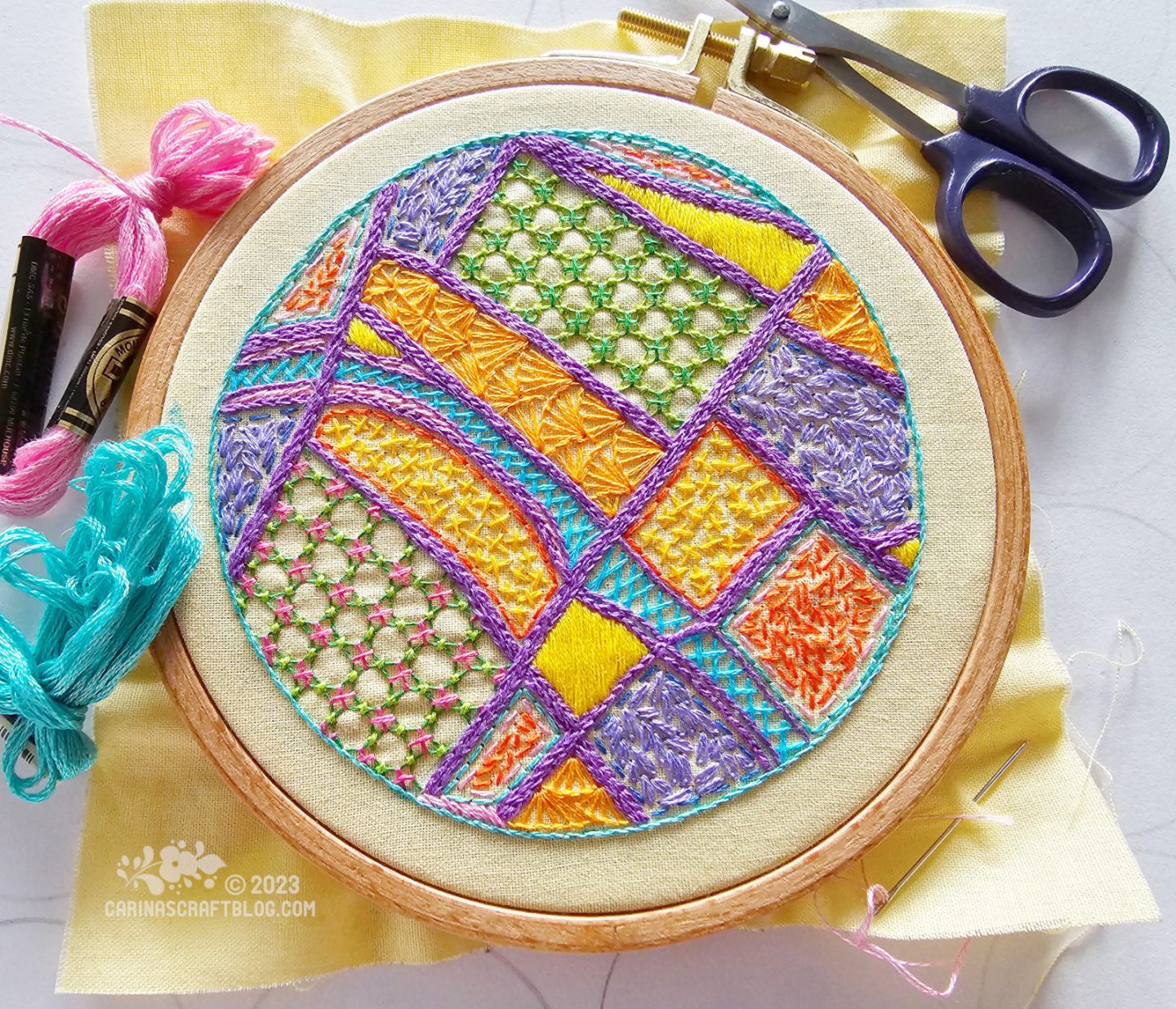 I especially loved stitching this one. I am fascinated by maps. How they show the patterns of human habitation. This map is a section of Aarhus, my hometown in Denmark. It is an old city, going back to the 8th century, and some of the streets definitely show this ancient heritage…
I like how this kind of embroidery strips away the details and only really show the streets and then you can use the stitches and colours to create your own patterns in the abstraction of the map. If that makes sense? :-)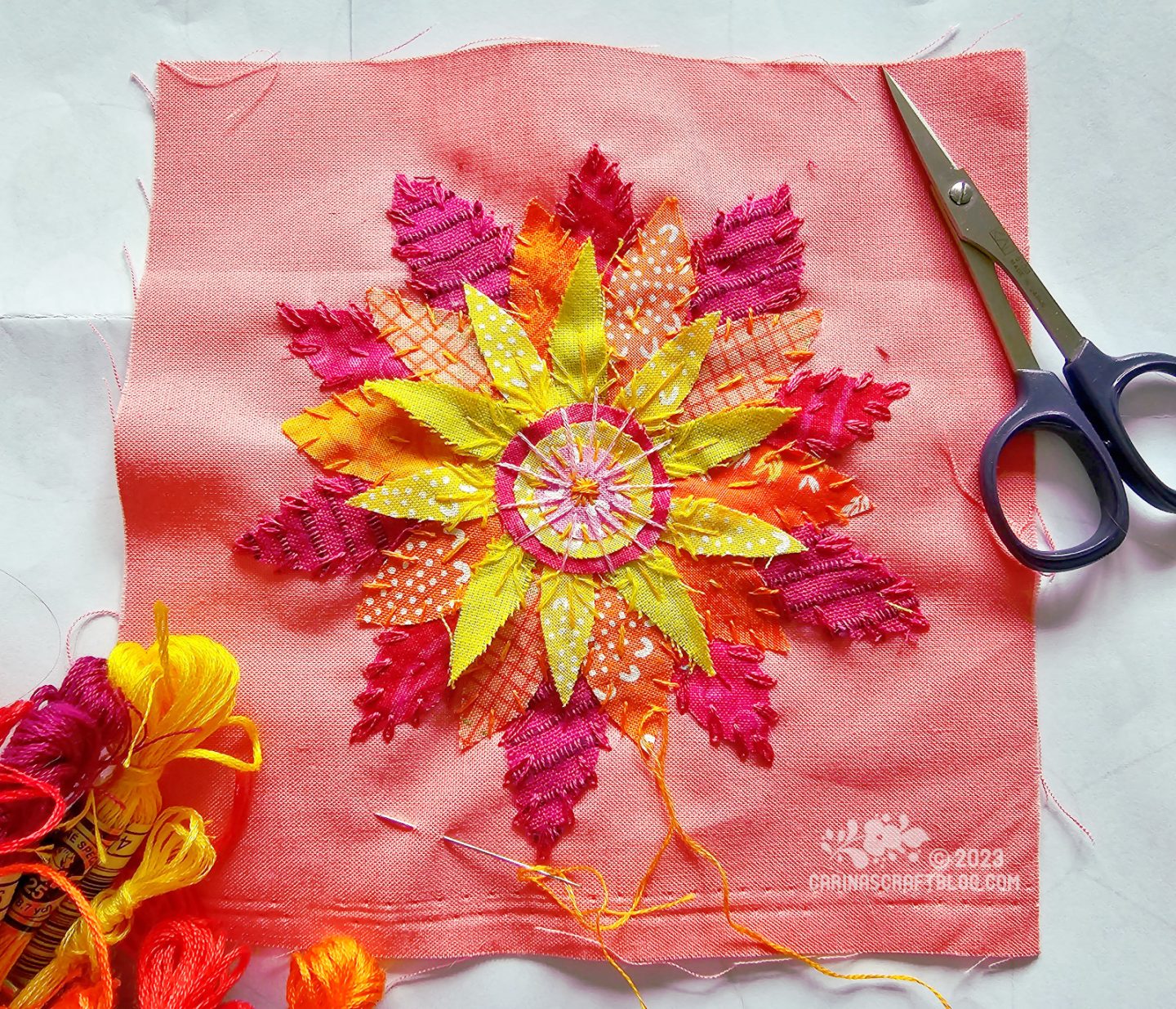 A burst of colour! Truly slow stitching. No plan, just bits of fabric and then whatever stitches came to mind. :-)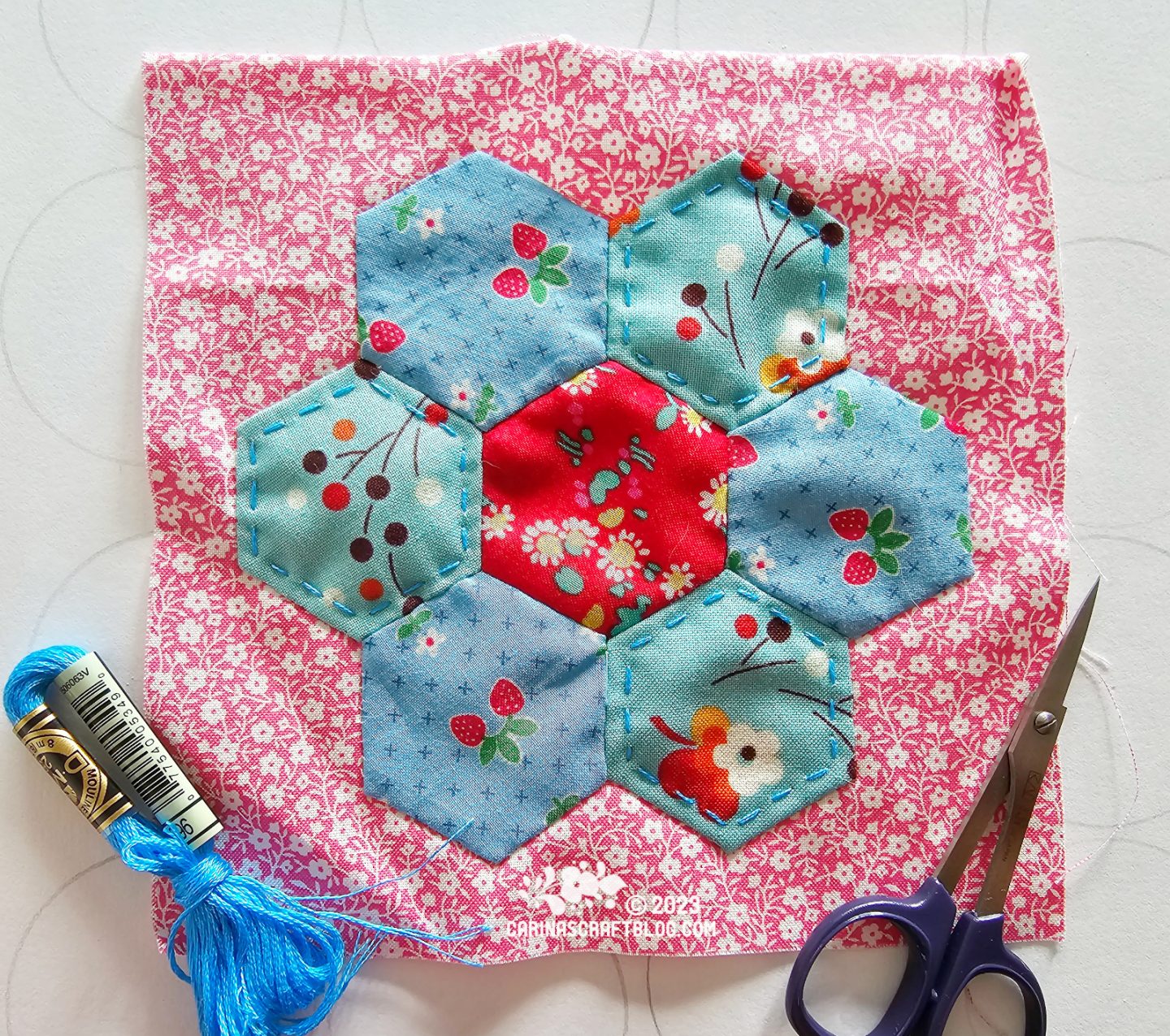 I love making EPP hexagons, but only in limited quantities. The quilt I started in 2013, making hexagons only with Denyse Schmidt fabrics, is testament to that: ten years on and I barely have enough hexies to cover a cushion! :-D