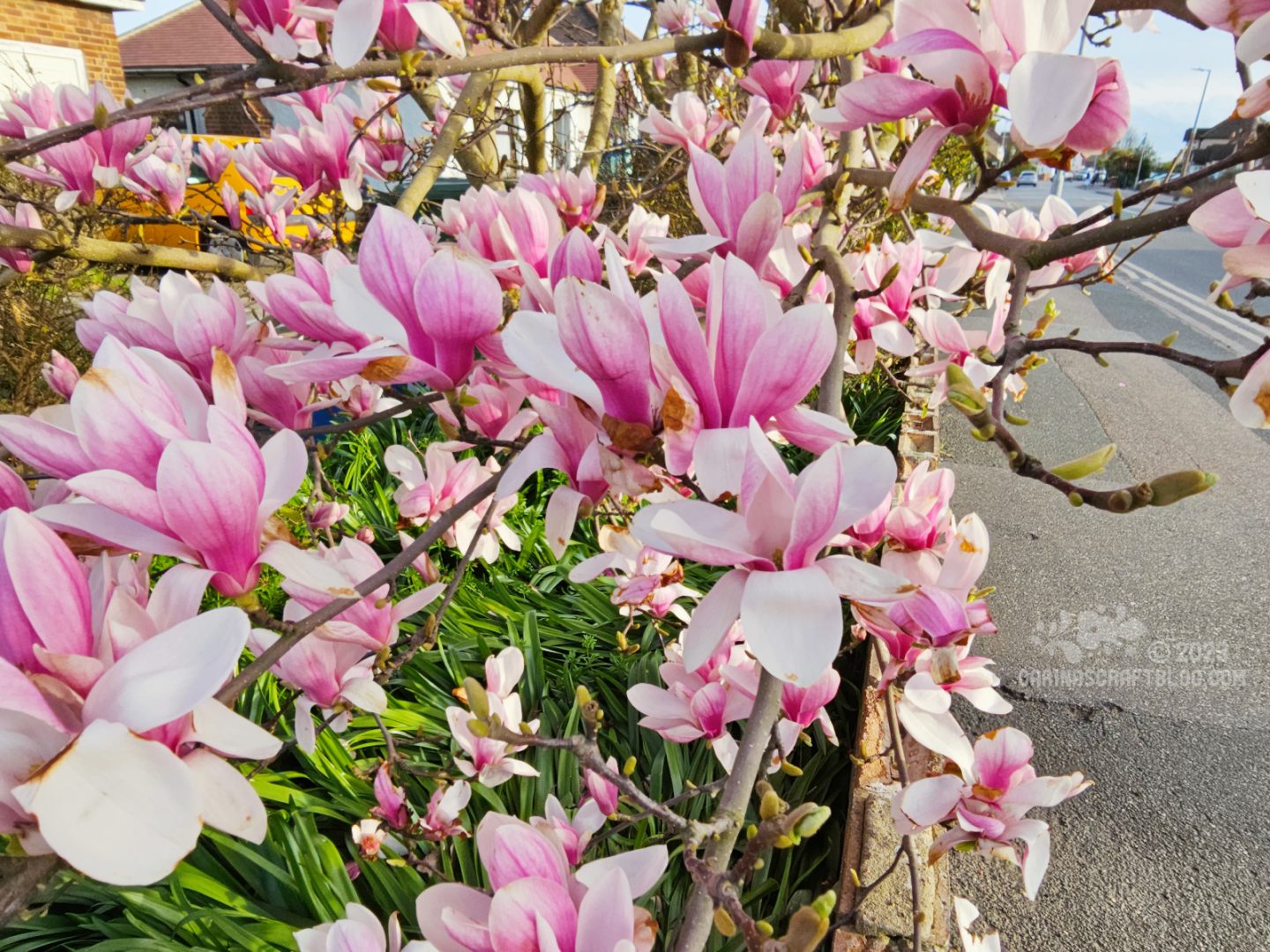 From a walk with Blake the other day, this gorgeous magnolia tree was in full bloom. It is so weird that magnolia, the paint colour, is such a boring colour when clearly magnolia, the flower, is anything but boring! That pink!
I hope you have a lovely weekend. x Carina
This Alyssum sweater is gorgeous. If only my knitting skills were up to it… (Ravelry link, just FYI.)
Circular time, linear time, and microseasons.
Hundreds of Thousands of Japanese Woodblock Prints in a Ukiyo-e Archive.
When the Rubber Meets the Road: Two crows made entirely from recycled tires by Gerald Beaulieu.
Classic Hornsea designs as wrapping paper, cushions and more.
The Campfire Cardigan – Free Crochet Hexagon Sweater Pattern.
A Dictionary of Color Combinations.
A catalogue of granitic tiles. Quilt inspiration, anyone?
The Medieval Palette. A guide to the colours used in medieval manuscripts.