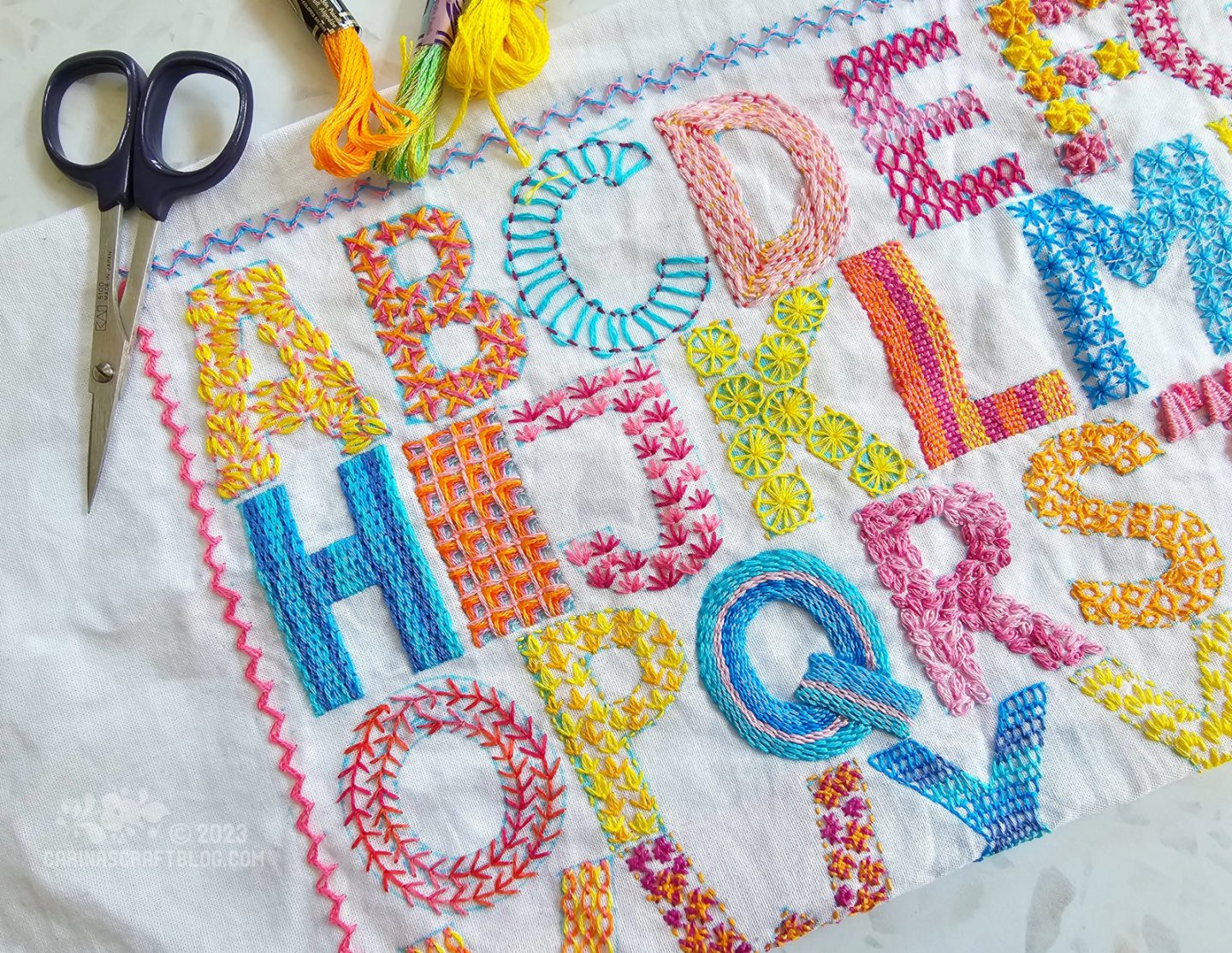 How time flies! Last summer I made this alphabet stitch sampler and it was my intention to make a class teaching the stitches I used. I even asked people to fill in a questionnaire about the class. Maybe you filled it in? And then nothing happened with the class for this, that and the other reason. Not a dang thing.
Well, fast forward almost year and I am FINALLY able to announce that the class will start on July 3rd. And you can sign up right here, right now! Until July 2nd (UK time) you can save 10% by using this code: ALPHABET10. The code is only valid for the class.
I will show you 31 different stitches (and maybe a couple extra too), all with videos where I repeat each stitch more than once. Most of the stitches are shown both as they are 'supposed' to be done, on a separate piece of fabric and on the ABC sampler where sometimes it is necessary to adapt the stitch slightly. Which, in my humble opinion, is very much part of the fun!
Despite nothing happening with the class until now, I have been thinking about it a lot since last summer.
I loved making my ABC sampler last year and I hope you'll making one too. :-)