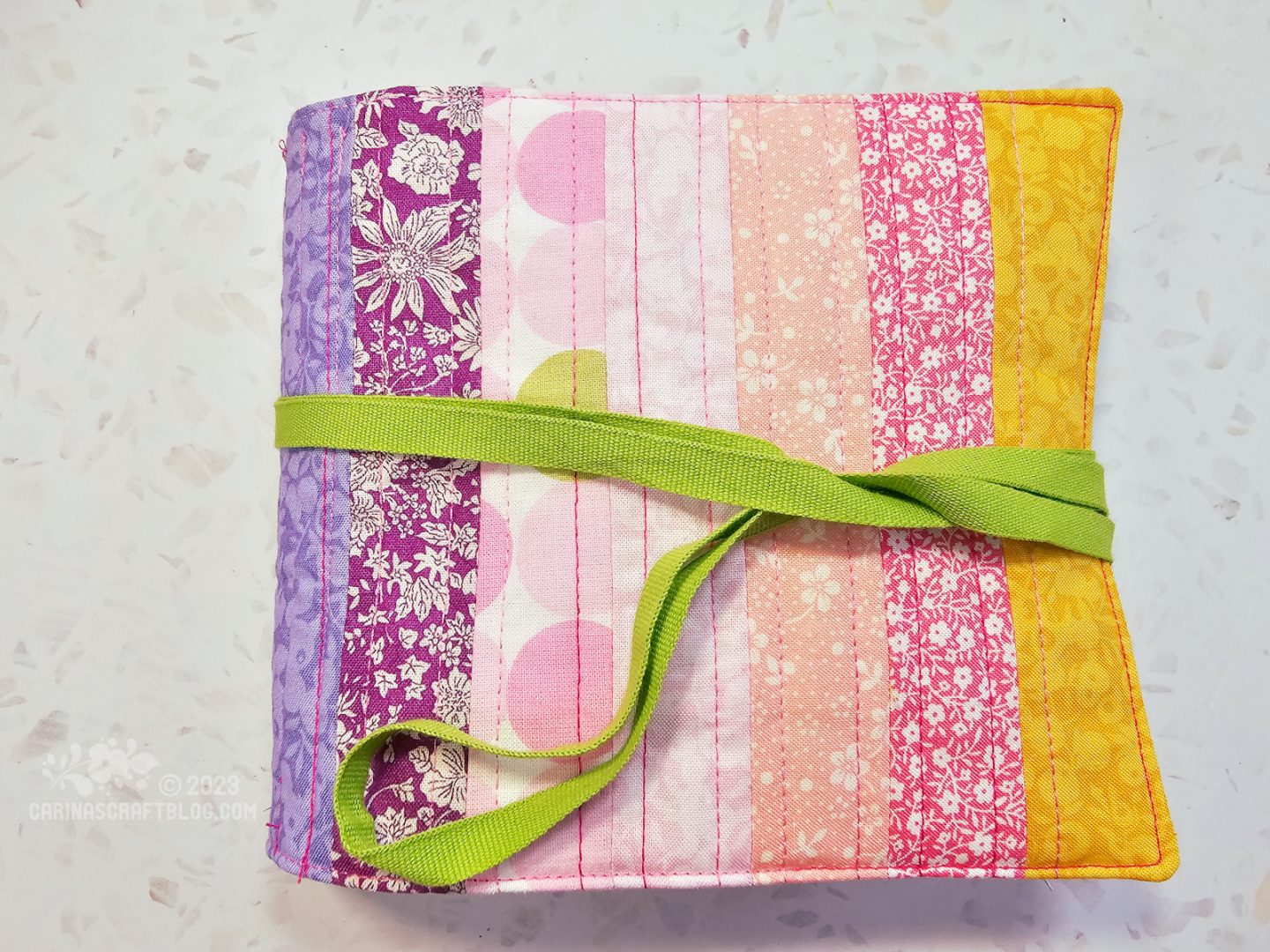 Hello! This is my finished 100 Day Project! I love it and I am so proud of it. It was a lot of work but so worth it and it has already inspired some new projects I want to do at some point. :-)
If you would like to make a project like this, you can still get access to my 24 prompts which also includes a long video tutorial showing how to put the book together. Check it out here.
Below are the pages I haven't shared yet.
Buuuut, why not take a look at this video I made with a tour of the finished book? :-D
I loved making this mandala! You can make it too, check out the Cool Mandala pattern! :-)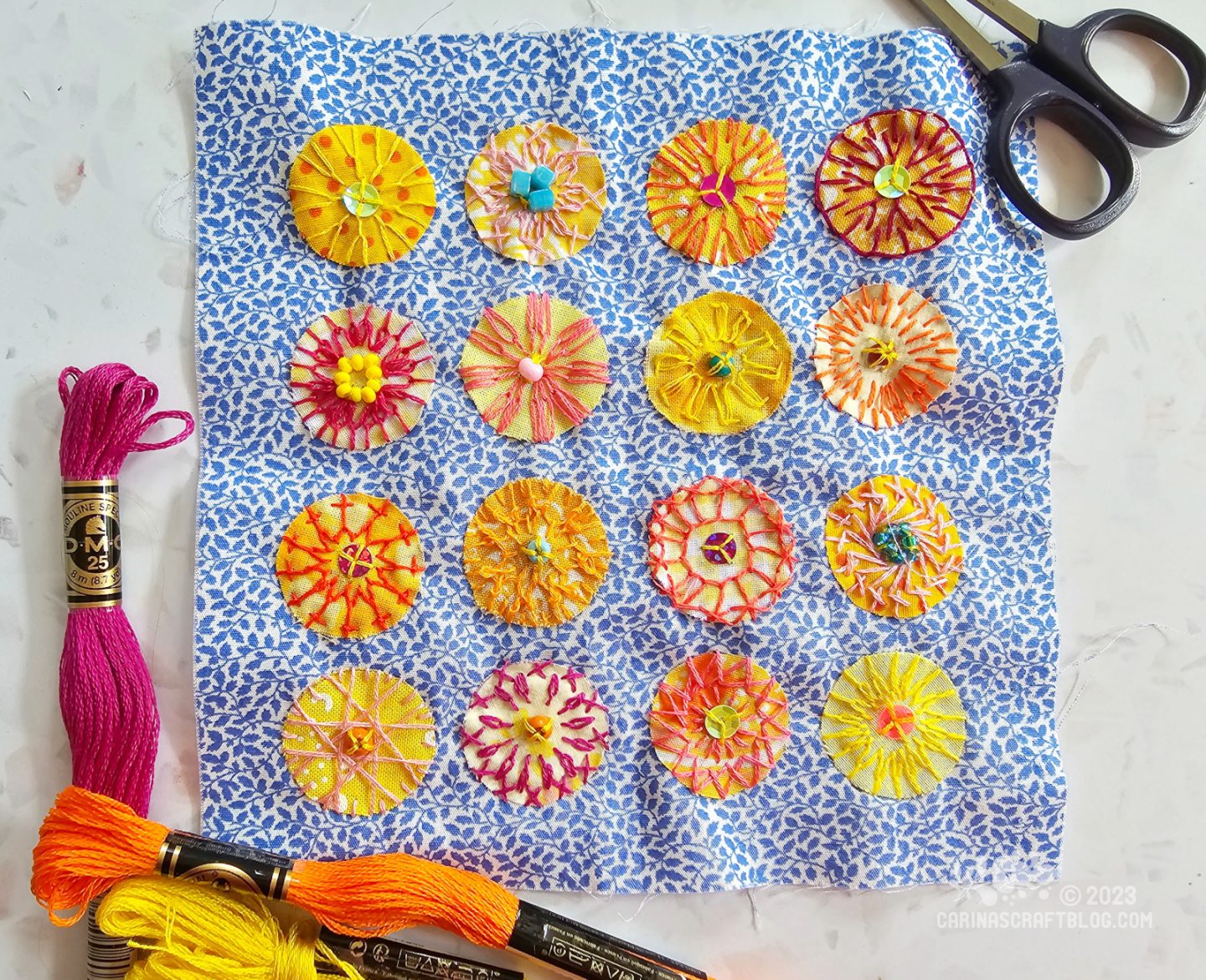 This page didn't turn out how I imagined it would and to be honest I'm sure I like it very much. Maybe it's too busy… or something. I don't know…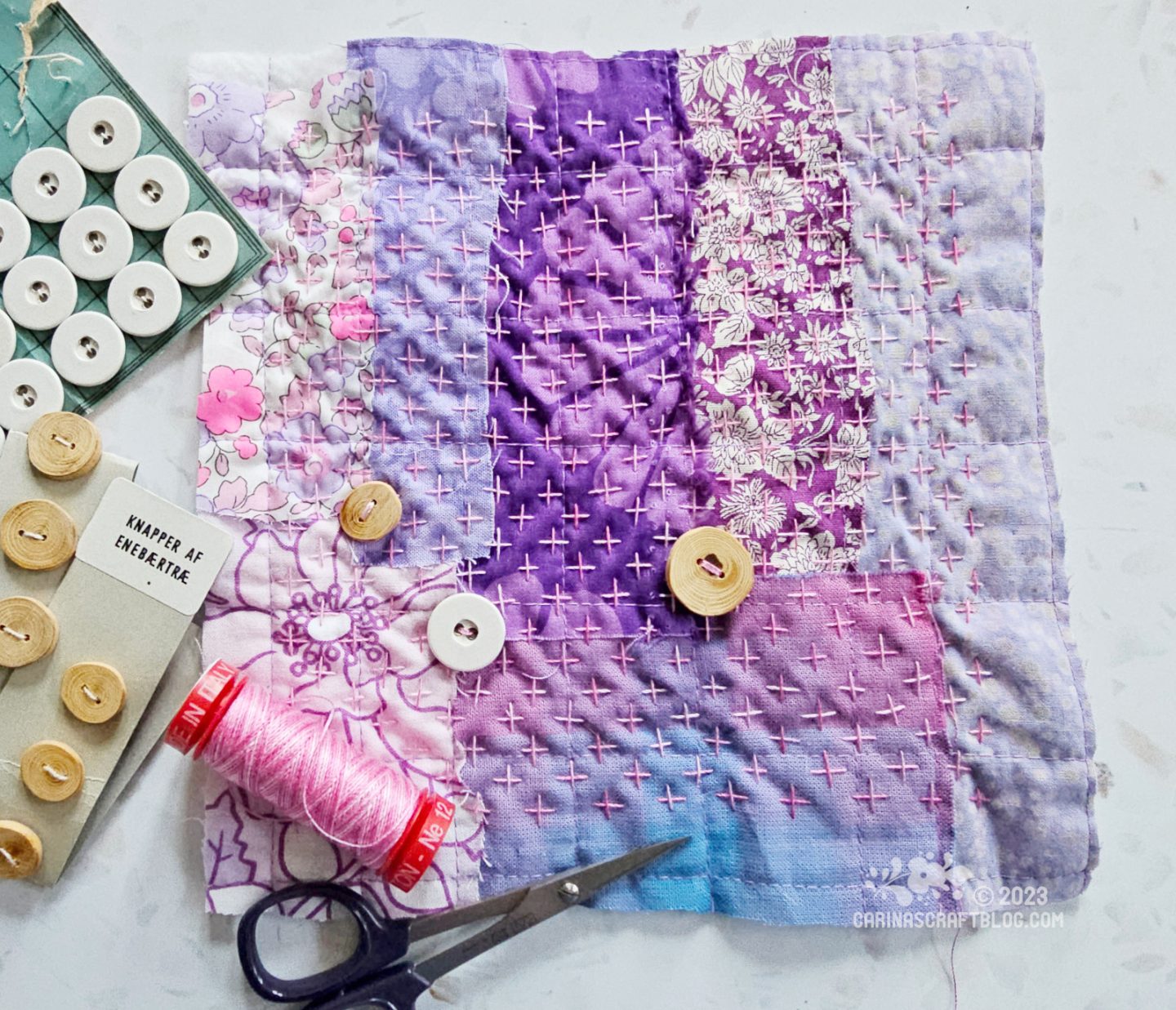 Now this page I do like! Very much! The texture is lovely and, to my surprise, I really love all the purple colours. Purple is not one of my go-to colours and I wanted to push myself a bit outside my comfort zone. :-)
And I love the wooden buttons in particular. They are made of juniper wood and they came from my late grandmother's stash. They are so pretty.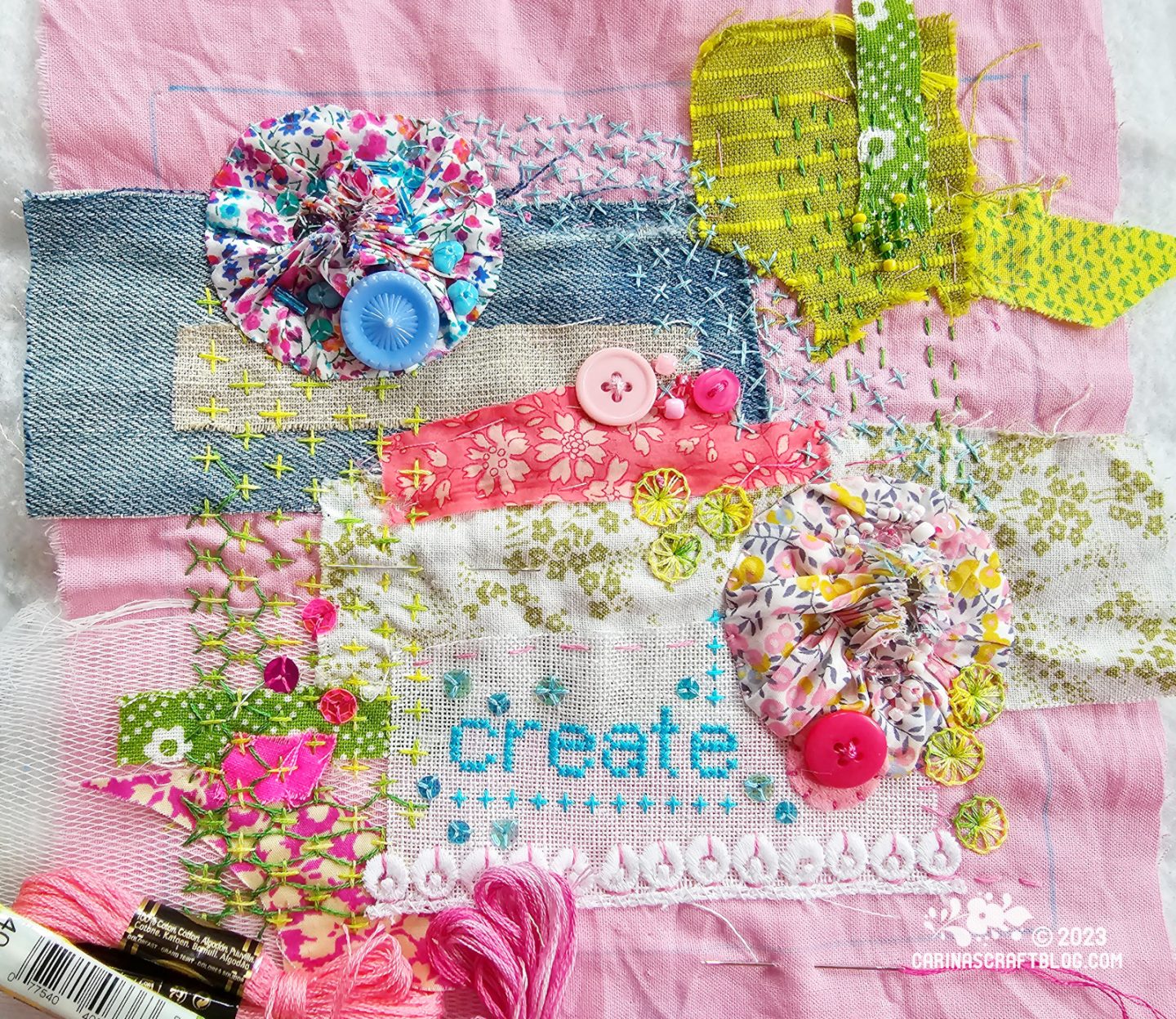 More slow stitching! So fun! Can you spot the slightly unusual item I used on this page? :-)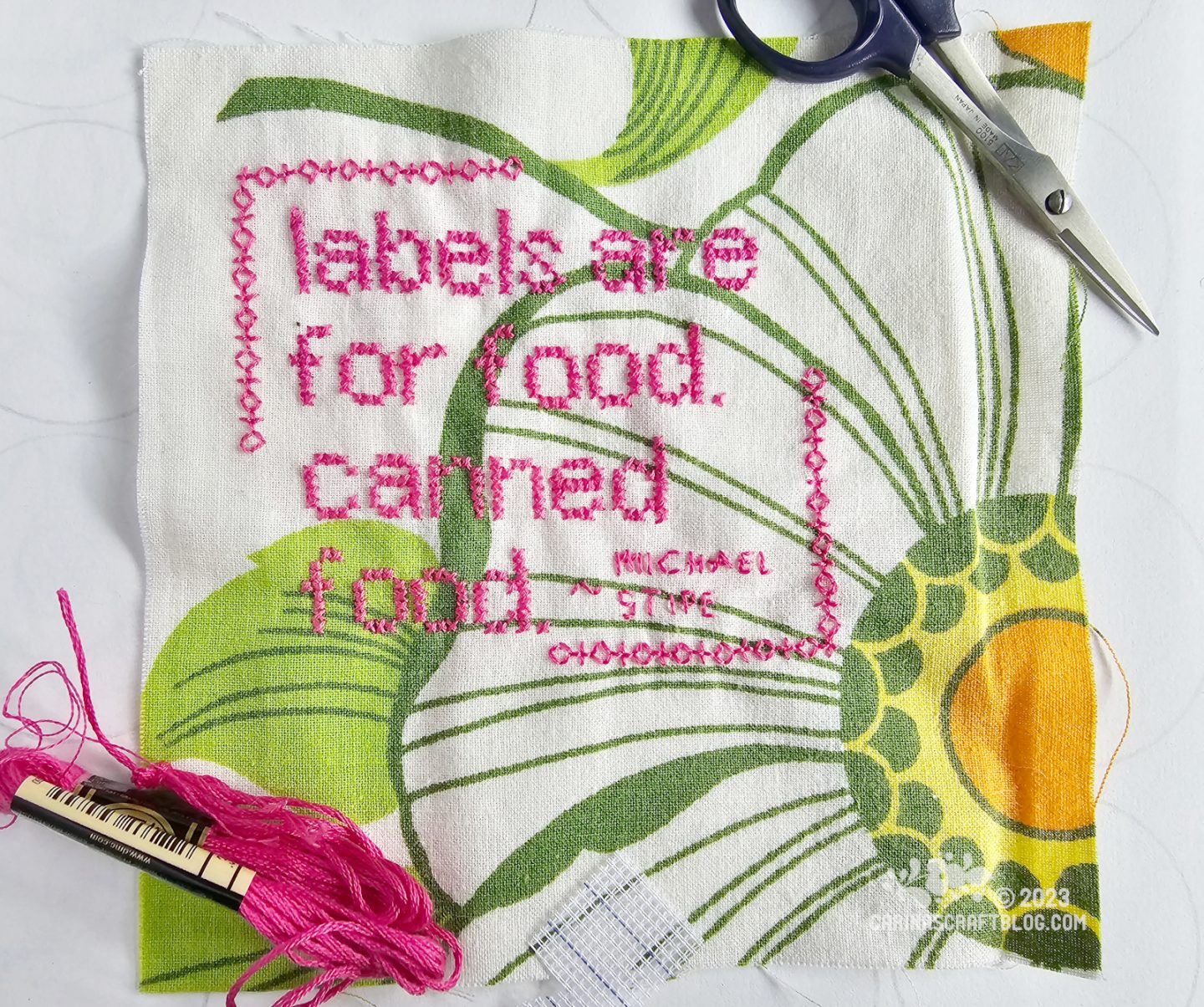 Cross stitch writing on a very big vintage floral print. This is the last page in the book.
The quote is by Michael Stipe. Although I only stitched part of it. Here it is in its entirety:
I've always felt that sexuality is a really slippery thing. In this day and age, it tends to get categorized and labelled, and I think labels are for food. Canned food.