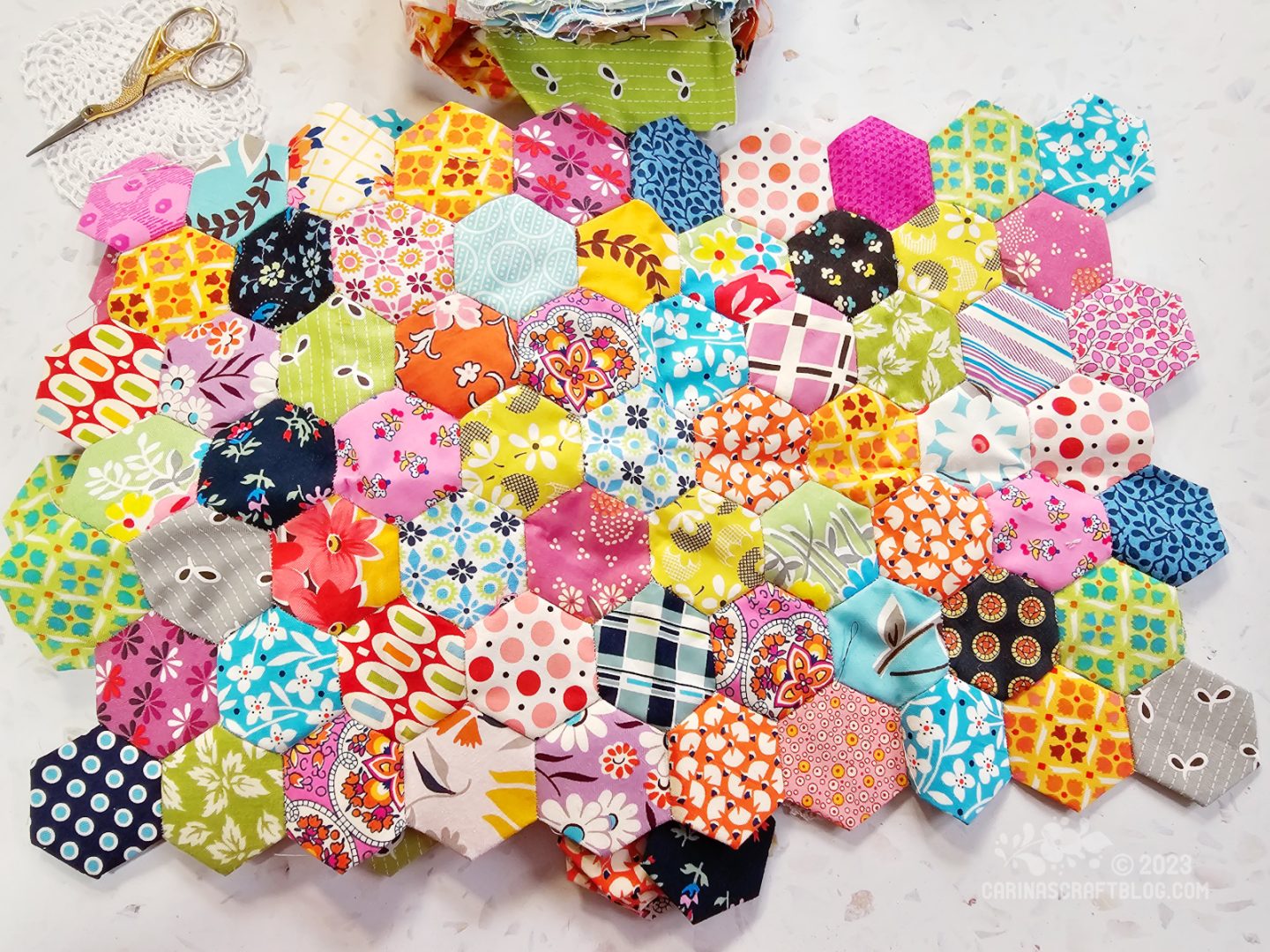 I started working on a hexagon quilt, using only Denyse Schmidt fabrics, in 2013. Twenty Thirteen!
The picture above shows pretty much the sum total of how far I got with that project.
Since then, I have occasionally picked up the project bag and thought "I really should do something about this". And then I never did.
Well, a couple of weeks ago, I shared a video on YouTube about the (shameful) project and since then i have been making about a dozen hexagons every day. This is very good progress! Considering that I hadn't made any in almost a decade! :-D
Hopefully, it won't take another ten years to finally finish the quilt! :-)