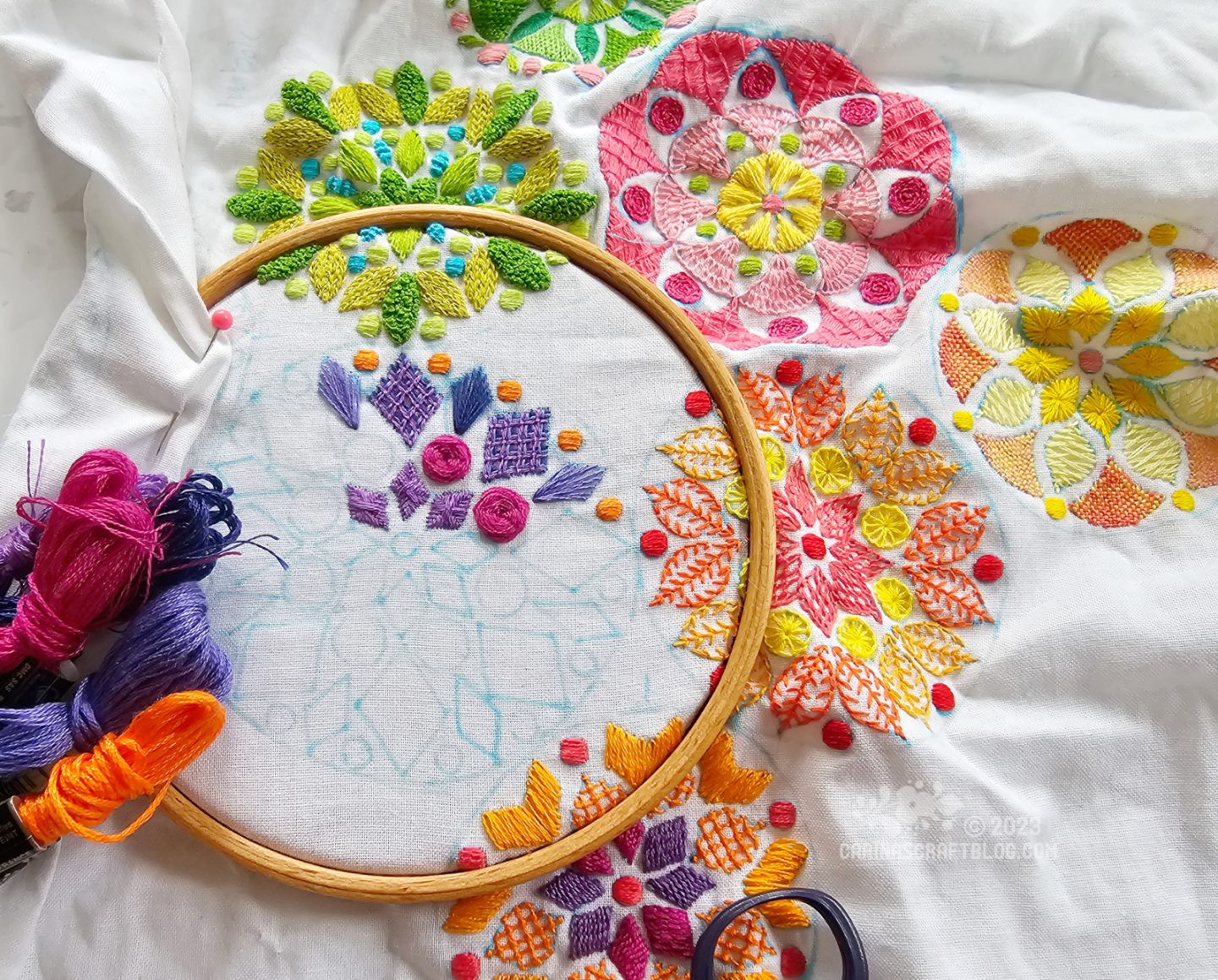 It is time for the next instalment in the 2023 Wheel of The Year stitchalong. I have really been looking forward to stitching this on because I had planned on using the battlement filling stitch. It is one of my favourite stitches: the way it is worked, the way it looks. Love it. :-)
I'm looking forward to finishing this motif over the next few days.
This project has been such a lovely companion through the year. I am a little bit sad that now there's only one motif to go… but there's always next year! :-)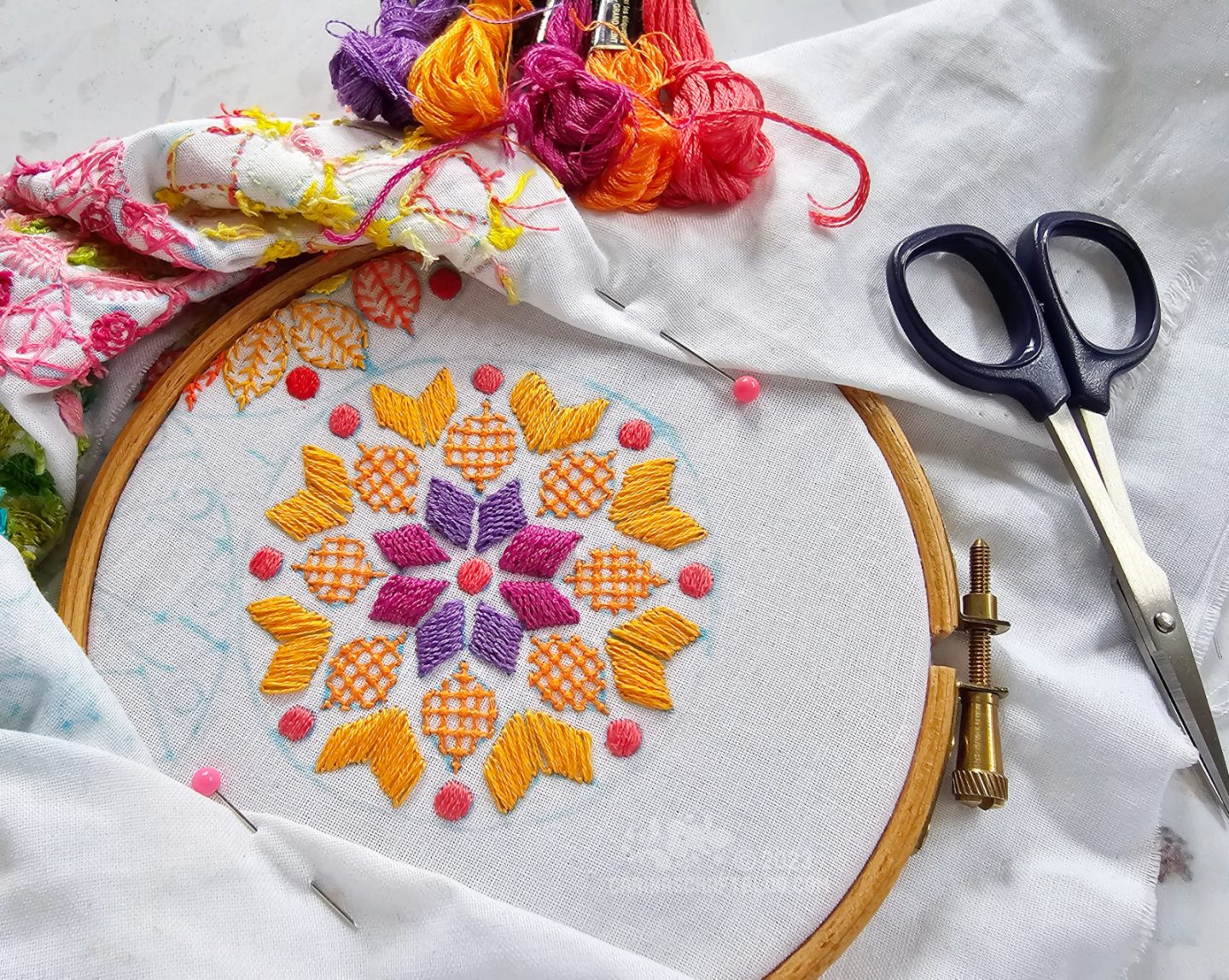 Here's a wee look at the finished Autumn Equinox motif.
It wasn't a conscious decision when I designed this project but it had turned into a sort of stitch sampler and I absolutely love that. Because I love stitch samplers a lot. :-)