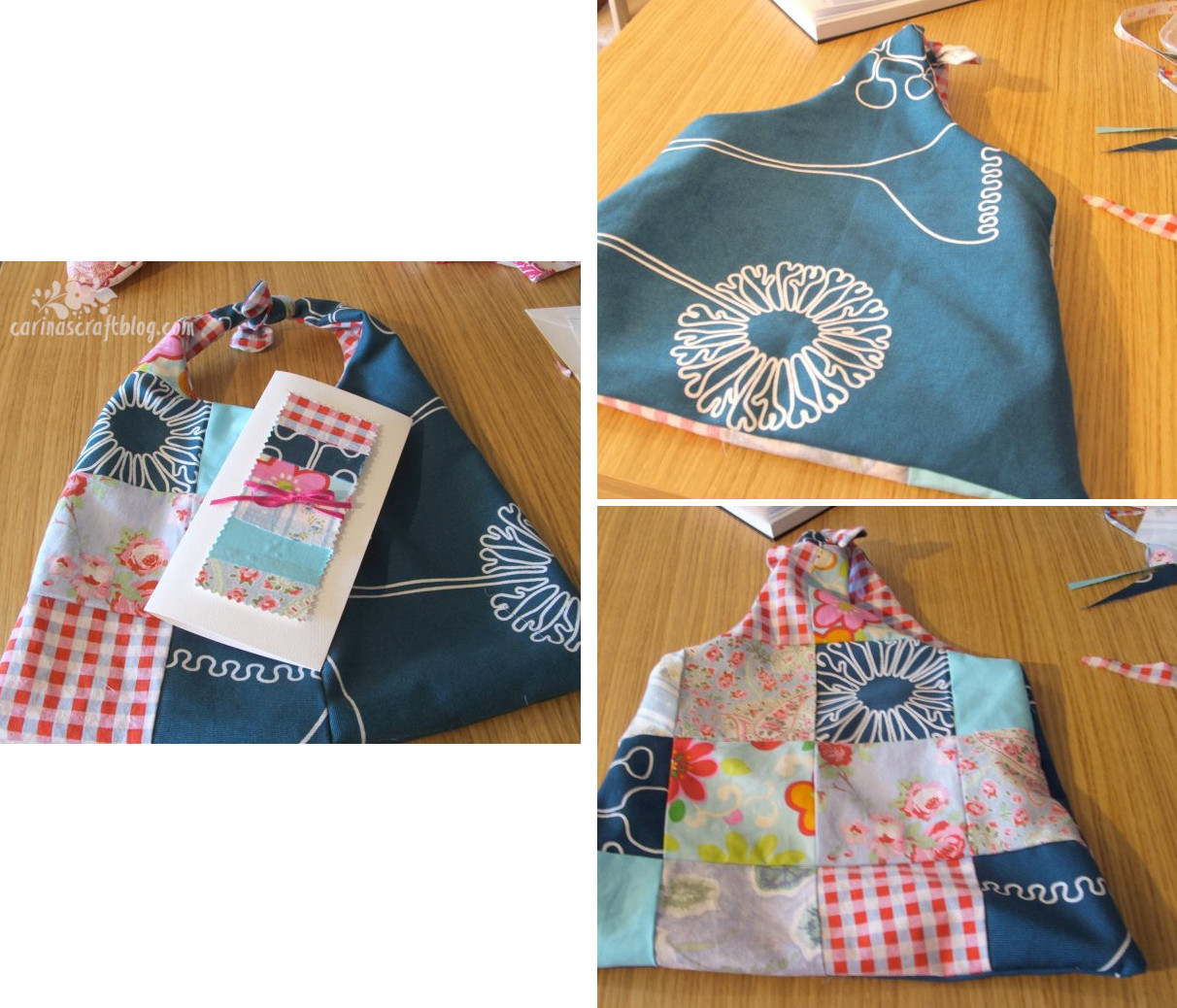 This is a bag I've made for one of my friends in Denmark. It's her birthday tomorrow and we're seeing her on Friday. And I sincerely hope she's not reading this, cause if she is, I've blown the surprise!
I made the bag using the Süße Sac tutorial. It is pretty straight forward, but nevertheless I think I had to rip the seems three times! So much for my mad sewing skillzz!
The fabric on the outside (and the lining as well) is from IKEA. I've used the same fabric on the patchwork-y part. Actually when I had picked the different fabrics for the patchwork, I wasn't too sure how it would all turn out, but I think the colours do look pretty cute together.
And there's a matching card, just because I thought it'd be fun and I could use some of the scraps. I hate wasting fabric, and it almost doesn't matter how small a scrap it is!
I hope my friend likes it!