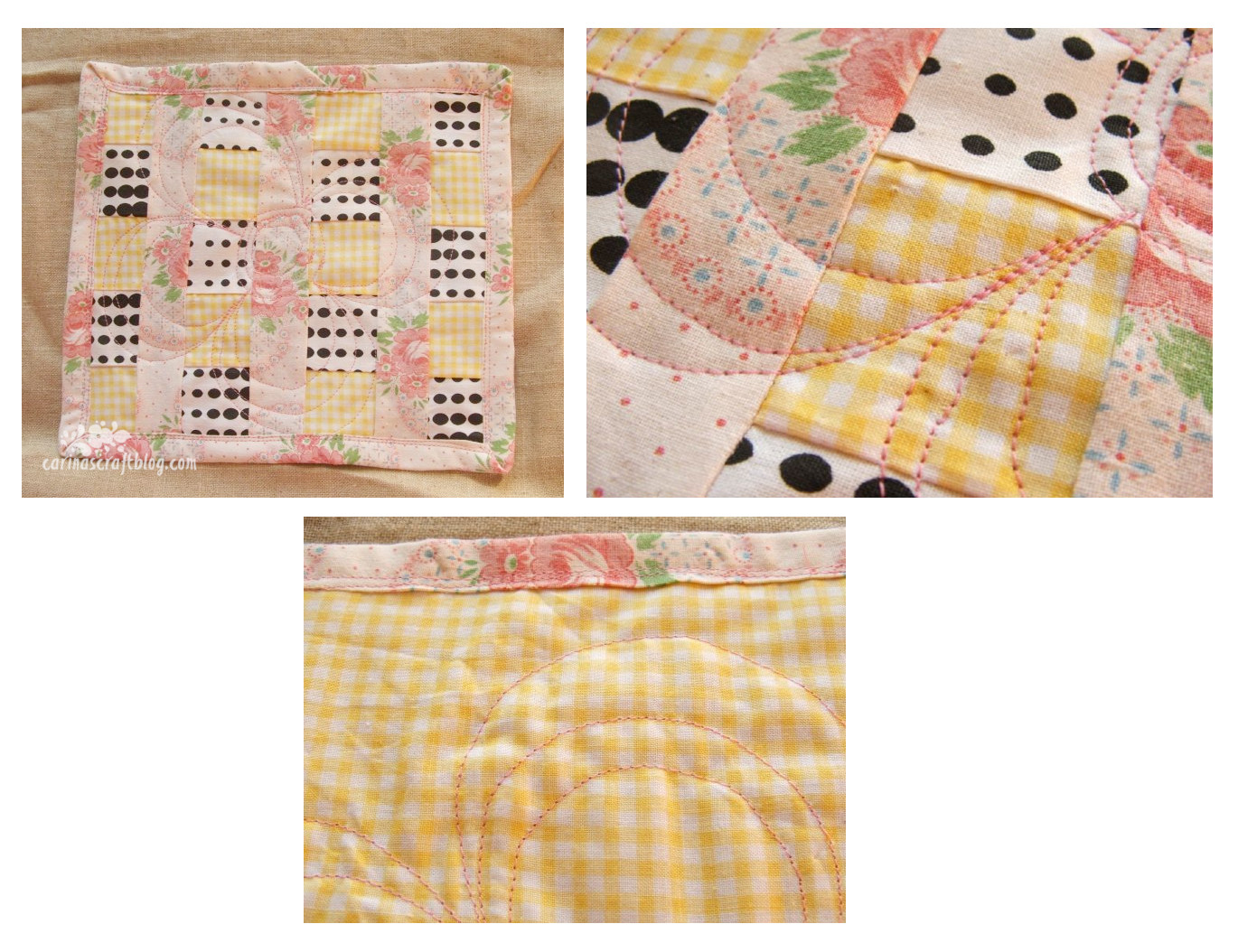 I keep forgetting to show and tell about this here wee quilt I made the other day. I had very big plans for it, but ended up doing something simple. Which probably isn't such a bad idea when you've never made a quilt before!
I intentionally used yellow and black/white because those are colours I normally (subconsciously) avoid. So I figured, since I was already doing something new, I might as well push myself colour wise.
And I'm actually surprised that I really like it – the colours, I mean. Maybe those colours aren't so 'scary' after all! Or possibly it helps that they are combined with the pink flowers. And all together they are the "1987 Spring Fling" quilt.
More quilts in my future, I think.