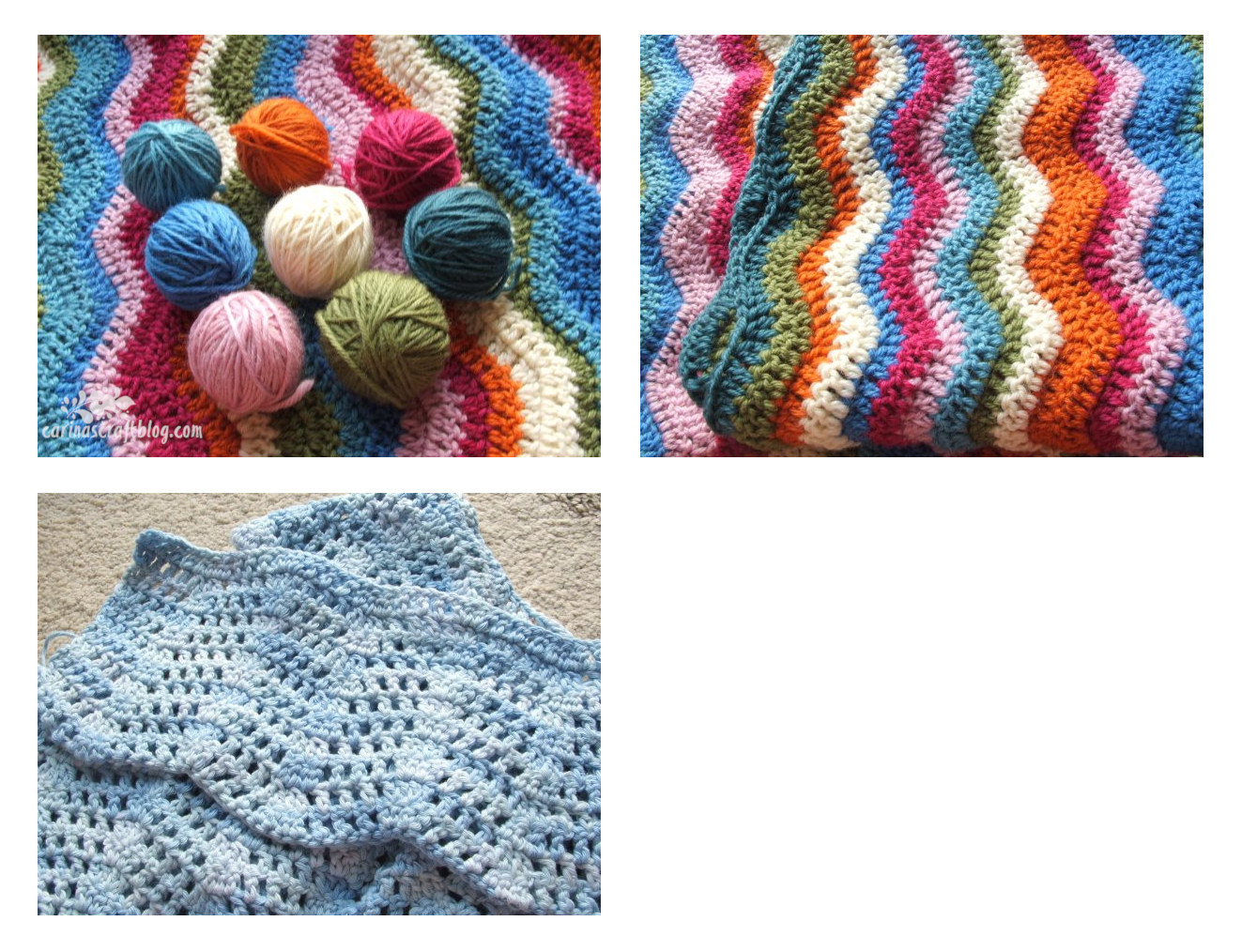 These are the colours of my ripple blanket. Well, they are now. The petrol ball above the green one wasn't part of the colour scheme. But I guess there must have been some static in the communication with my mum (I bought the yarn in Denmark and had to have her send me some more – I only bought half of what I need!), so she sent me a colour I hadn't asked for.
But it's okay. Because it's actually going to solve my problem with the middle piece of my blanket. What you see in the picture above is the first version of the middle piece. Which I wasn't happy with, so I've frogged it. And now I'm all excited about getting the new version of the middle under way. Because getting the middle done means starting on the second part, which in turn means the blanket is nearing its end. And that's a good thing, because it will be done! And a wee bit sad as then I won't have a large crochet project.
No, that's not true; I've got this new ripple blanket. It's an adaptation of the Soft Wave pattern. The yarn comes from another blanket project made from knitted squares. But what with my new found love of crochet – and the prospect of having to sew x amount of squares together – frogging that and crocheting a blanket instead, seemed a lot more appealing!