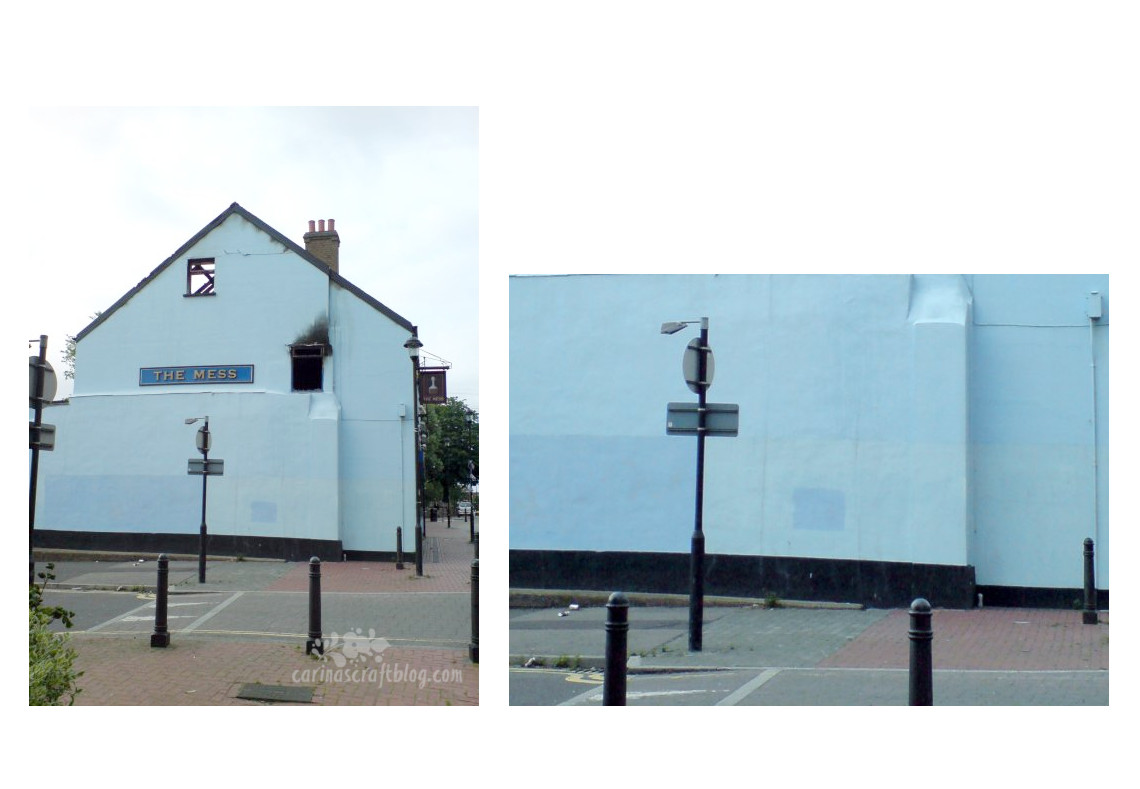 Whenever I have to go to the shops, I pass this building, a pub called the Mess. And I'm absolutely in love with this wall. Blue patches of different colour, and when the sun is just right it is really stunning.
I've been meaning to take a picture of that wall for ages, but I guess it's just one of those things you don't get round to. A couple of weeks ago I passed it, but didn't have my camera with me. The light was really lovely, and I remember thinking to myself "oh, I better get that picture taken soon, or I might miss it. Maybe they'll paint the wall or something".
Well, a few days later Tony and I walked to the shops and when we got to the Mess, there was a police car and a fire engine outside it. At first we thought it was the old gym next to it, because that had a fire last year and maybe someone had decided to start another fire in there.
But it wasn't. It was the Mess. By the looks of it, the interior is pretty much completely gone. What a terrible shame! But I guess it's a lesson… you shouldn't put things off…