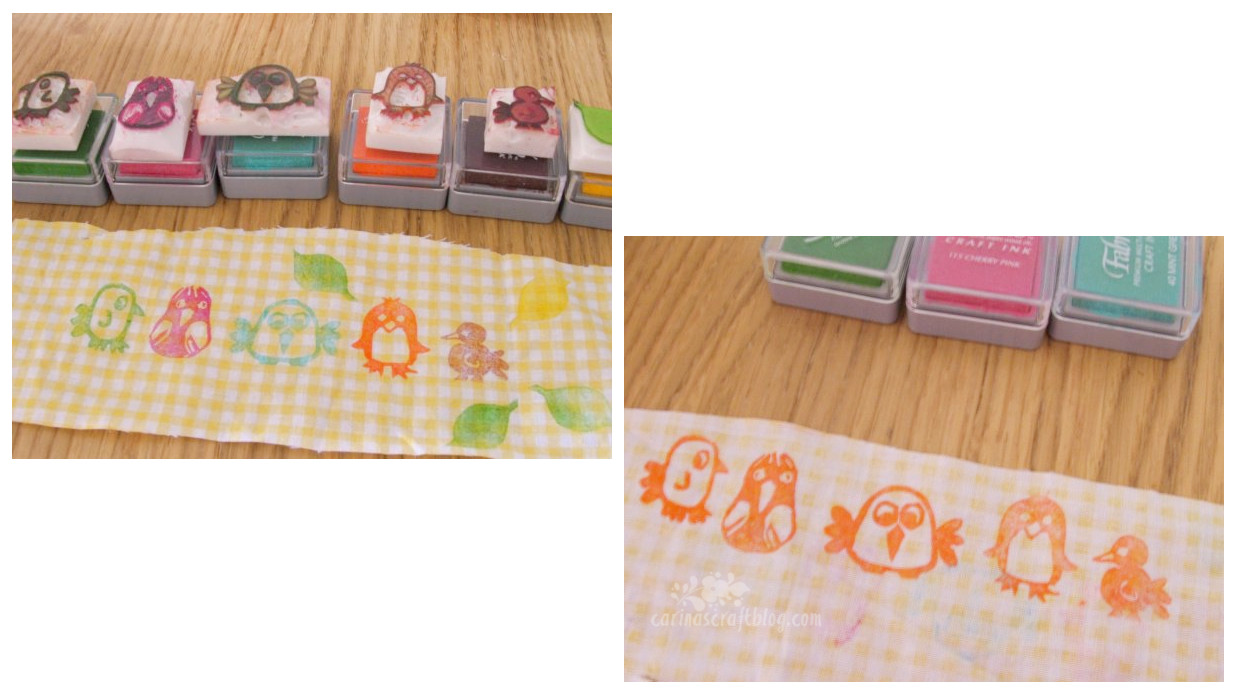 I've been on a bit of a stamp carving kick lately. All birds – and a leaf. For a wee project I'm working on so I can't really get into the details at the moment… ;-)
Now I've got enough birds for the project and I'm experimenting with the colours. I can't make my mind up if I'm going to use different colours for each bird or just one colour. And I'm not sure that I'm completely happy with the colours I have, so I may have to wait to finish it until I get another colour. I think red would be nice with the orange and pink. The background will be yellow so I can't use that.
And here's a tip for ya: if you want to carve your own stamps from erasers (or anything else, I guess), using a lino carver is WAY better than a knife. Oi… I've had my mum's lino carver set (from the 70's!) in a drawer for ages, but didn't start using it 'till the other day – how silly is that?!
Right-o, off I go to work now. I just have to work today and tomorrow and then I'm off for 8 whole days. Yay!