Happy Monday to you! Happy indeed, because I finally have a new pattern! I am not entirely sure why, but this one has taken ages to finish. But now it is finally here – and I personally think it was worth the wait.
Am I allowed to say that? ;-) What I really like is that there are a few smaller patterns included. I like variety! :-)
It is called August Blooms, because well, it has flowers and it is August. It also has a fair few stars and I almost called it Perseid Blooms, but in the end decided not to.. my astronomy geekery may not appeal to everyone! ;-)
I may just have to stitch it up for me, I mean us, in a limited number of colours. Maybe all blues or pinks. I think that it would look nice on a cushion cover. Or maybe on that hand stitched tablecloth I dream of making but never seem to have time to do.
You've got one (more?!) of those projects too, right? The one that just never gets off the block..?!
Get August Blooms in my Artfire shop right now if you fancy some stitchy-ness. :-)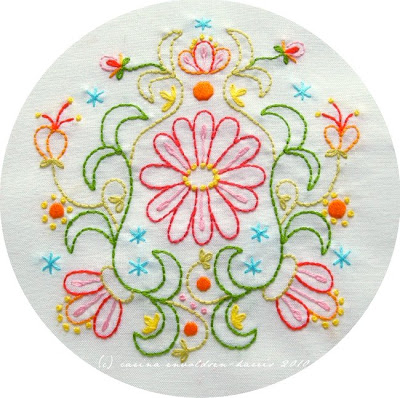 °°°º°O°º°°°º°O°º°°°º°O°º°°°º°O°º°°°º°O°º°°°