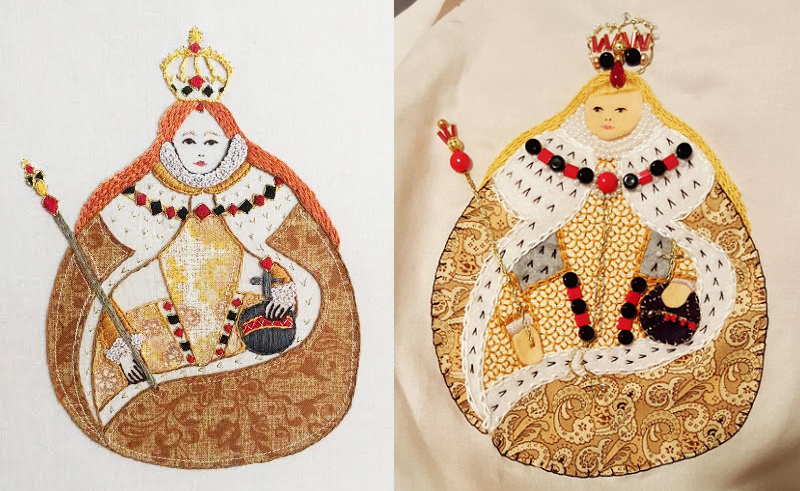 Sometimes I get messages from customers about a pattern they have used. That always puts a huge smile on my face. And sometimes I get messages with pictures that just blow me away.
See those two versions of my Gloriana (Queen Elizabeth) pattern above. They are amazing!
The one on the left is by Jana and the one on the right is by Elizabeth (yes, really!).
I love how the colours are so different from my original version, and probably closer to something old Bess would have worn when she was a live. In comparison, my version is more like a pop art portrait of her! ;-)
Both of their versions are excellent, but I am really impressed with Elizabeth's use of beads, lots of beads. It adds another dimension to the embroidery.
Thank you for sharing, ladies, you made my day!
If you want to stitch your own version of Gloriana, you can get your hands on the pattern here:
polkaandbloom.com/EU-UK
polkaandbloom.com/everyone else
and in the Polka & Bloom Etsy shop.
And remember there is 20% off all embroidery patterns and ebooks until tomorrow, Nov 27. Use code INDIEFRIDAY on polkaandbloom.com – on Etsy no code is neccessary.
. . . . . . . . . . . . . . . . . . . . . . . . .