This is my original version of the Iceberg quilt from the Polar Bear Country ebook. The pattern is a little bit of a brain teaser, so I thought I better ask a few others to test the pattern before releasing it. I'm glad I did, although on the whole it was ok. But the testers spotted a couple of errors or made suggestions which make it a better pattern. So hooray for excellent testers!
Buy your own copy of the Polar Bear Country ebook here. :-)
Thank you to Jo at myBearpaw, Catherine at Knotted Cotton and Irina for their enthusiastic reviews of the ebook.
My testers very kindly let me share their photos of their quilt/tops. One of them is quite different from mine and I think it turned out pretty amazing!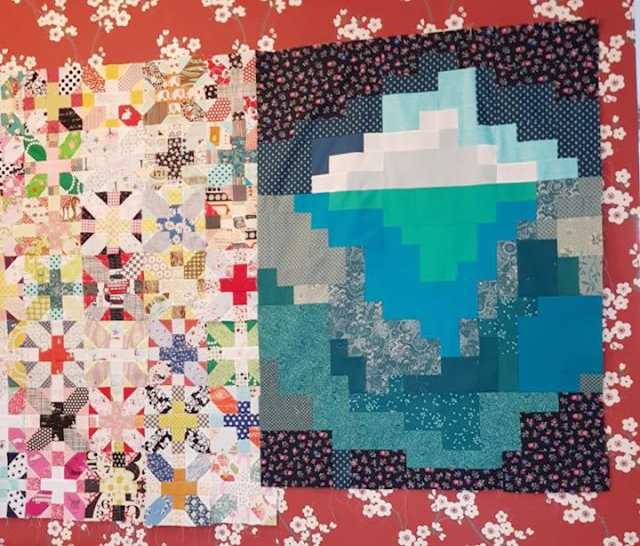 First up, Nicole made her top from a mix of solids and prints. I thought it worked so well that I when I worked through the pattern to test it myself, I was inspired by that. See my second top at the bottom of the post.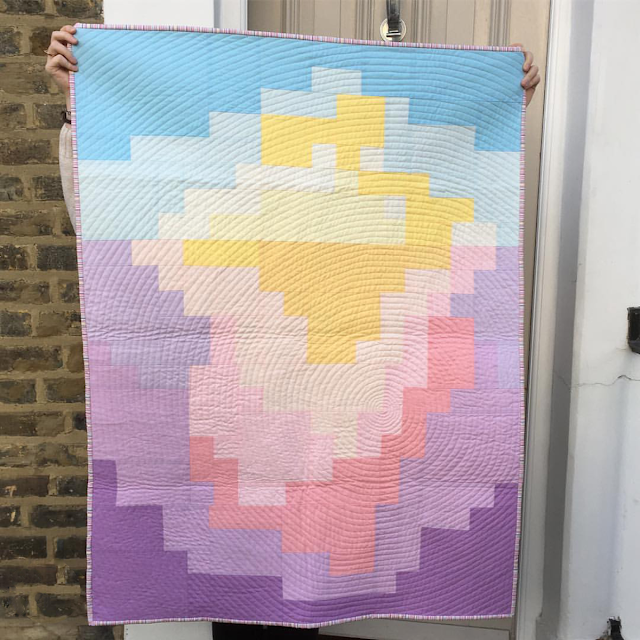 Ruth, a fellow member of the London Modern Quilt Guild, did her version in these beautiful pastel colours. Isn't that fabulous? I really love her quilting too and the great name she gave her quilt because of the colours she used: sodafloat. Check out her blog post about it here. :-)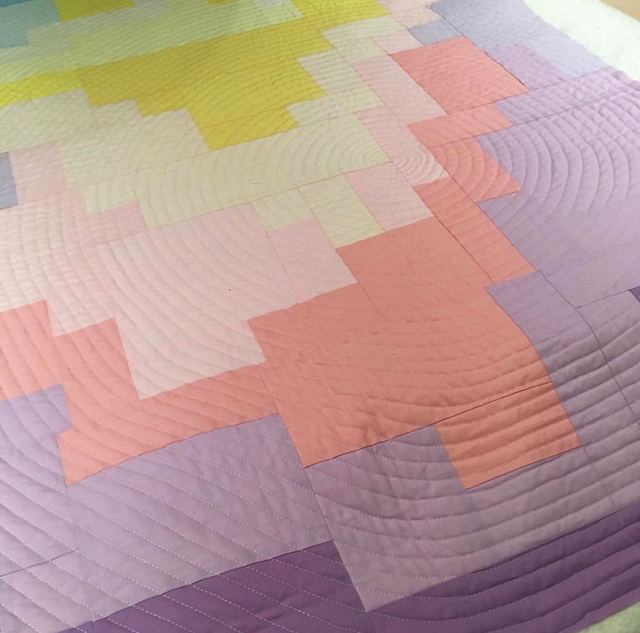 Here's a detail of Ruth's excellent quilting.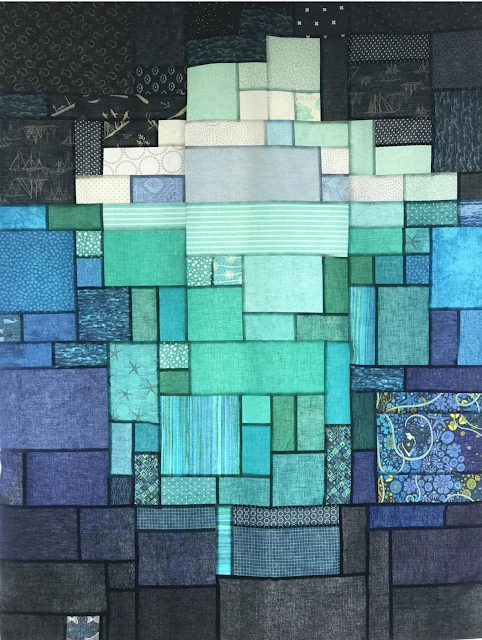 Lynette, also a member of LMQG, made this scrappy version using only fabric from her stash. It is absolutely gorgeous.
I am so excited that the quilt works both in solids, as in my original idea, and in prints – or a combination.

Here is my second version. I used mostly prints for the iceberg itself and solids for the sky and water. In this version I used fabrics from my stash, so part of the iceberg in the water is lighter than I would have wanted. But I still like it. :-)
Buy your own copy of the Polar Bear Country ebook here. :-)
. . . . . . . . . . . . . . . . . . . . . . . . .