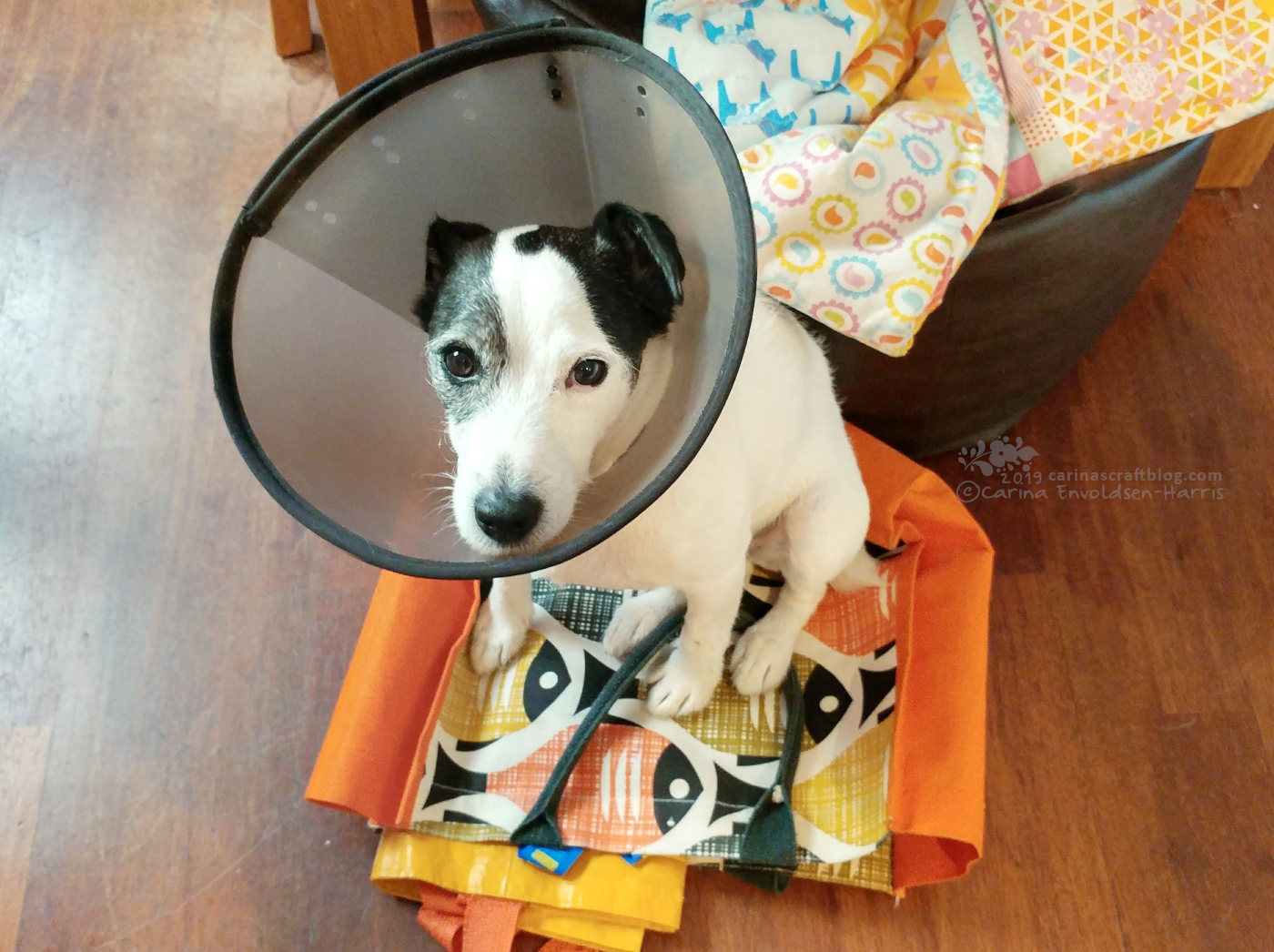 I can't remember if I have mentioned that our Blake has a bad habit of licking one particular spot on one of his legs? He has done it on and off for as long as we've had him (by the way, it was his gotcha day last Sunday, 4 years he's been with us!)
When we got him, he had a big raw spot on his leg and the people at Dogs Trust thought that maybe he'd got hurt while he was left abandoned. But it turned out that it's a thing he does, so we have to keep an eye on him all the time, or he has to wear a cone.
The weird thing is, there can be several months where he's absolutely fine, doesn't give his leg a second thought. But then there are also times when it seems like all he wants to do is lick his leg raw. It is very frustrating, for us and for him of course.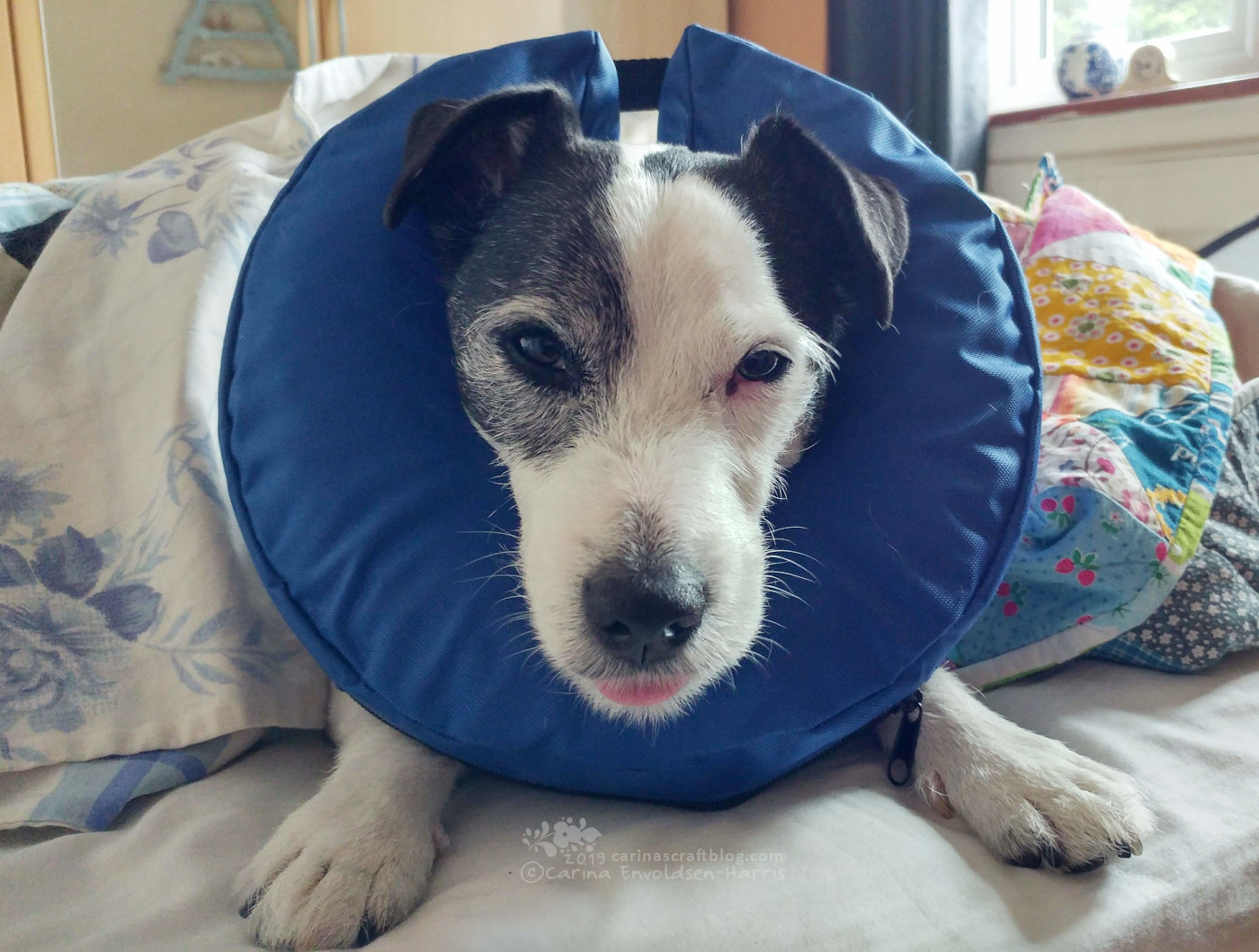 Well, the other week when I was ordering a new cone, like the one in the top picture, I thought I'd try ordering one of these inflatable collars. Just to see if maybe that's more comfortable for him. And you know, I really think it is.
It certainly makes it easier for him to see what's going on around him, because he's not wearing what's pretty much a plastic lampshade! :-D And it's also easier for him to eat and drink because the collar doesn't stick out as much (less mess for us to clean up as well).
And there's an added bonus for us. Blake sometimes (most of the time, yeah, we're those people) sleeps in the bed with us and it's a lot more comfortable not to be poked in the leg by the plastic cone. So I think we safely say it's a win for everyone.
Although he seemed very skeptical when I first put it on him, I think Blake is even enjoying that the inflatable is sort of a wearable pillow for him. :-D
So maybe if your dog (or cat?) needs to wear a cone, this inflatable type might be worth a try? Blake can definitely recommend it.