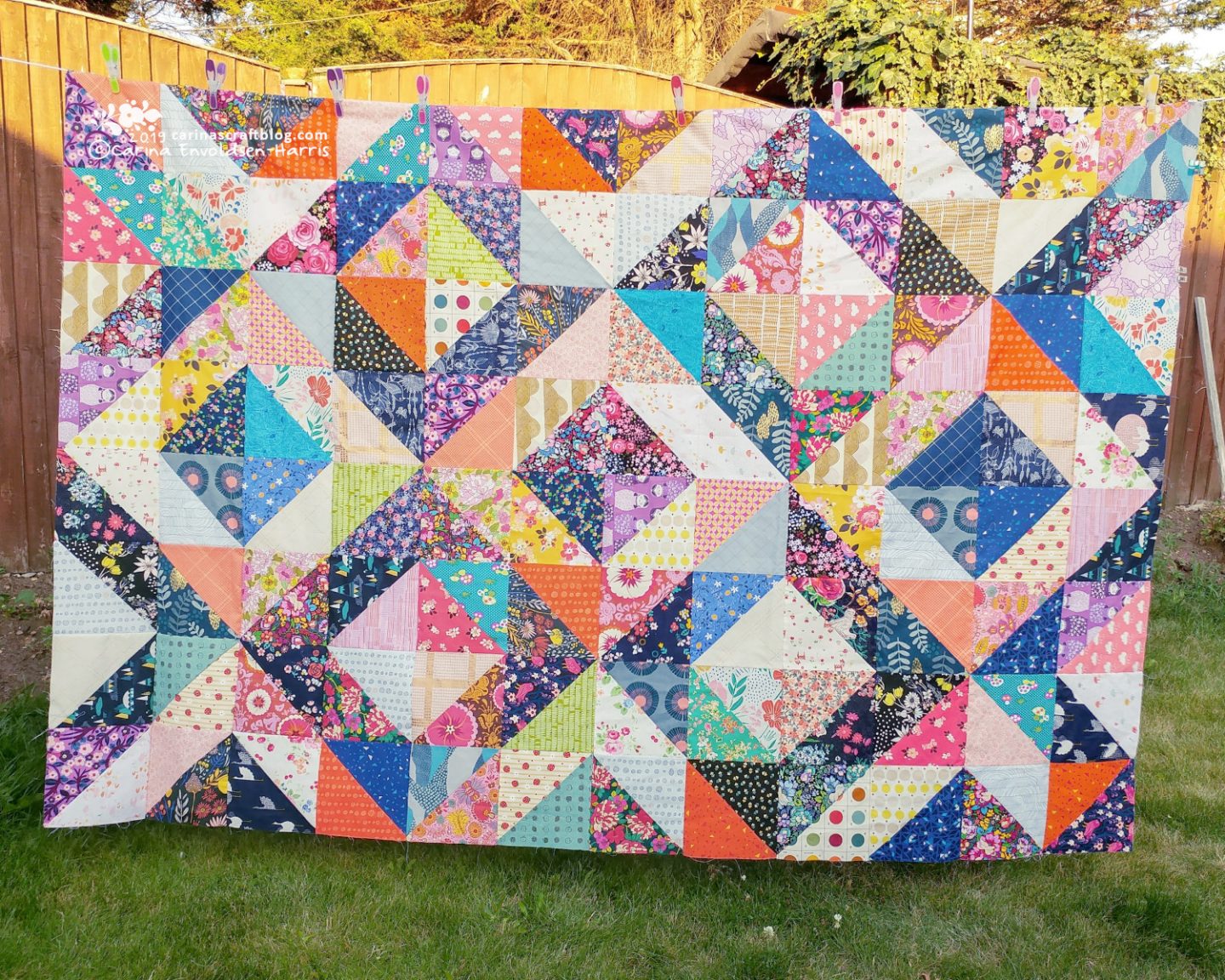 In March I started a Fat Eighth Frenzy quilt. A side effect to that particular quilt design is that you have a lot of half square triangles trimmed off that you can then use to make another quilt top.
I decided to use those HSTs to make a quilt top inspired by the Outback Value quilt by Blair Stocker. And when I laid out that quilt top I actually preferred that to the F8F top so I decided to chop up the F8F top and just make a a bigger HST top.
Which I finished in August. Yeah, things move slowly around here. :-D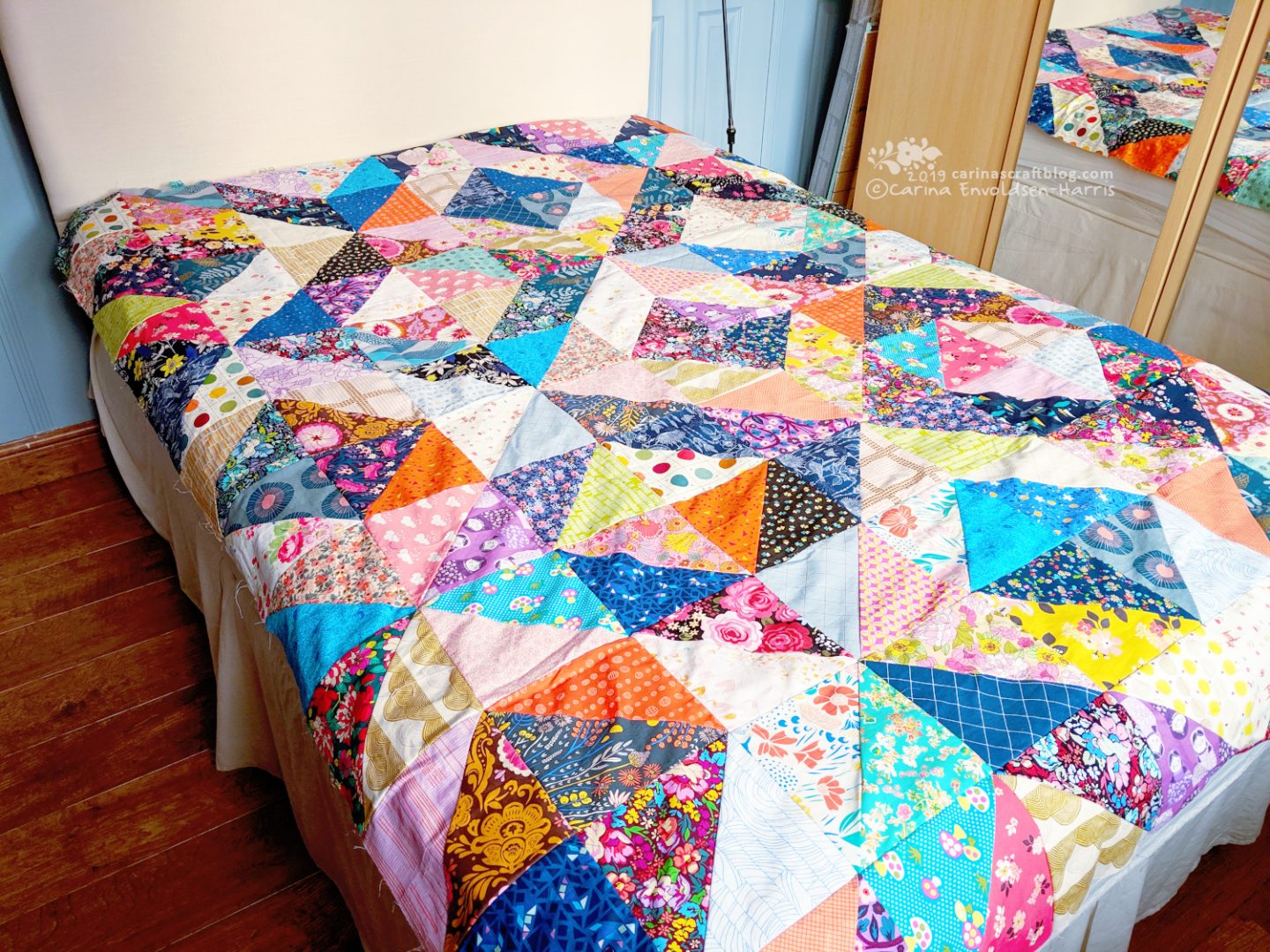 I really like the quilt top! I love how all these different fabrics work together. When I started making the original F8F top I was a tiny bit worried that it would be a bit mad but I decided that I'd just go for it. I figured since I like all these prints, they would somehow go together. And I think they do! It feels kinda scrappy and to be honest, that's probably my favourite quilt 'look'. :-)
Now, Blair has designed a special pink quilting ruler that helps to distinguish dark and light fabrics (with printed fabrics it's not always easy to tell!) Unfortunately I don't have one of those (yet!) but hey, I'm a multi-crafter so of course I had a random red acrylic sheet lying around. And that worked pretty well as a stand in for the actual Ruby Ruler.
Here's what it does: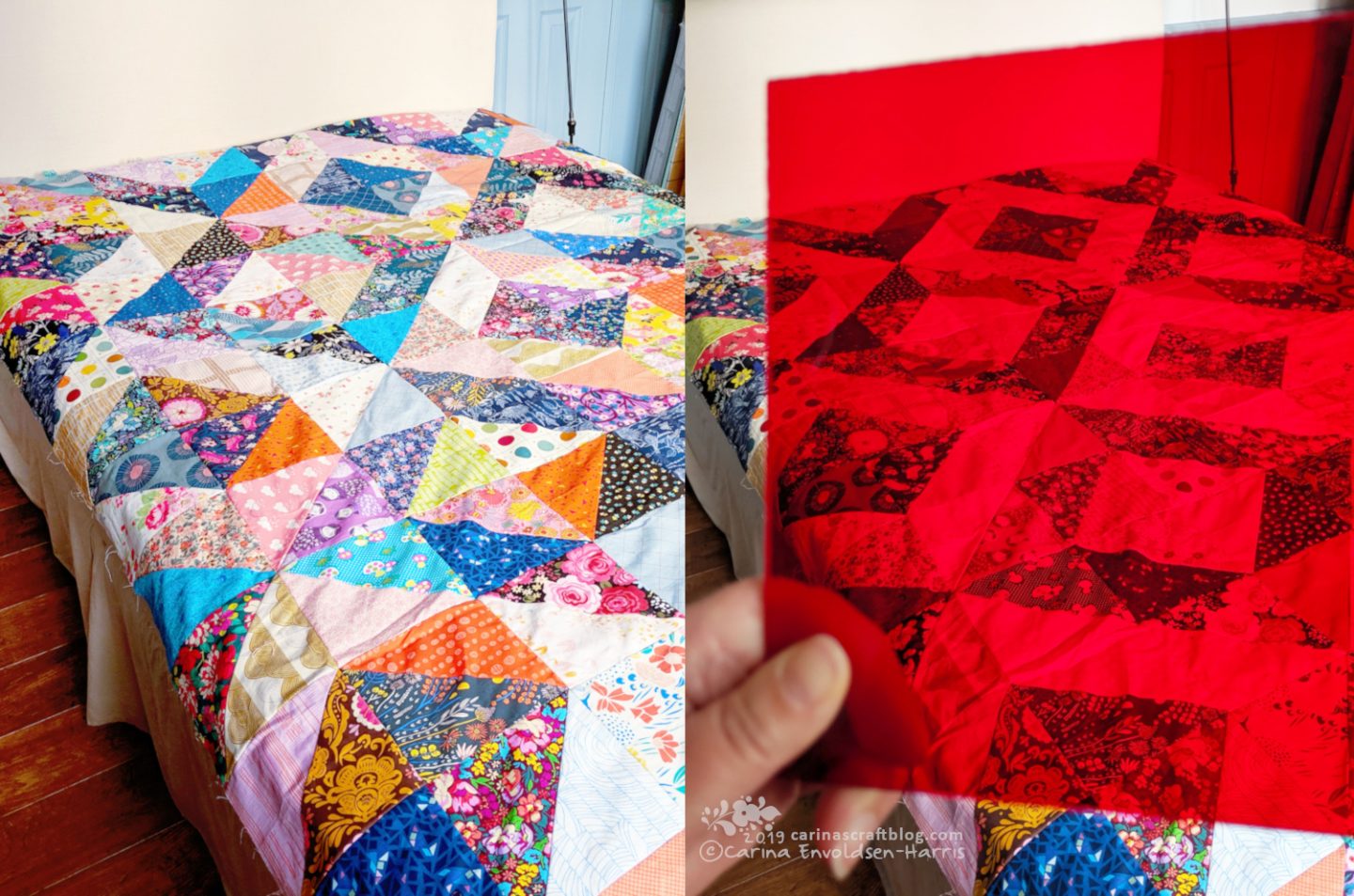 See how the pattern really comes to life when you can see the lights and dark value in the fabrics? You can get a similar effect if you squint at the picture too. I love that there is a sort of hidden pattern in the quilt because you might not really notice the pattern otherwise.
I made a gif of the effect, just because I could. ;-)