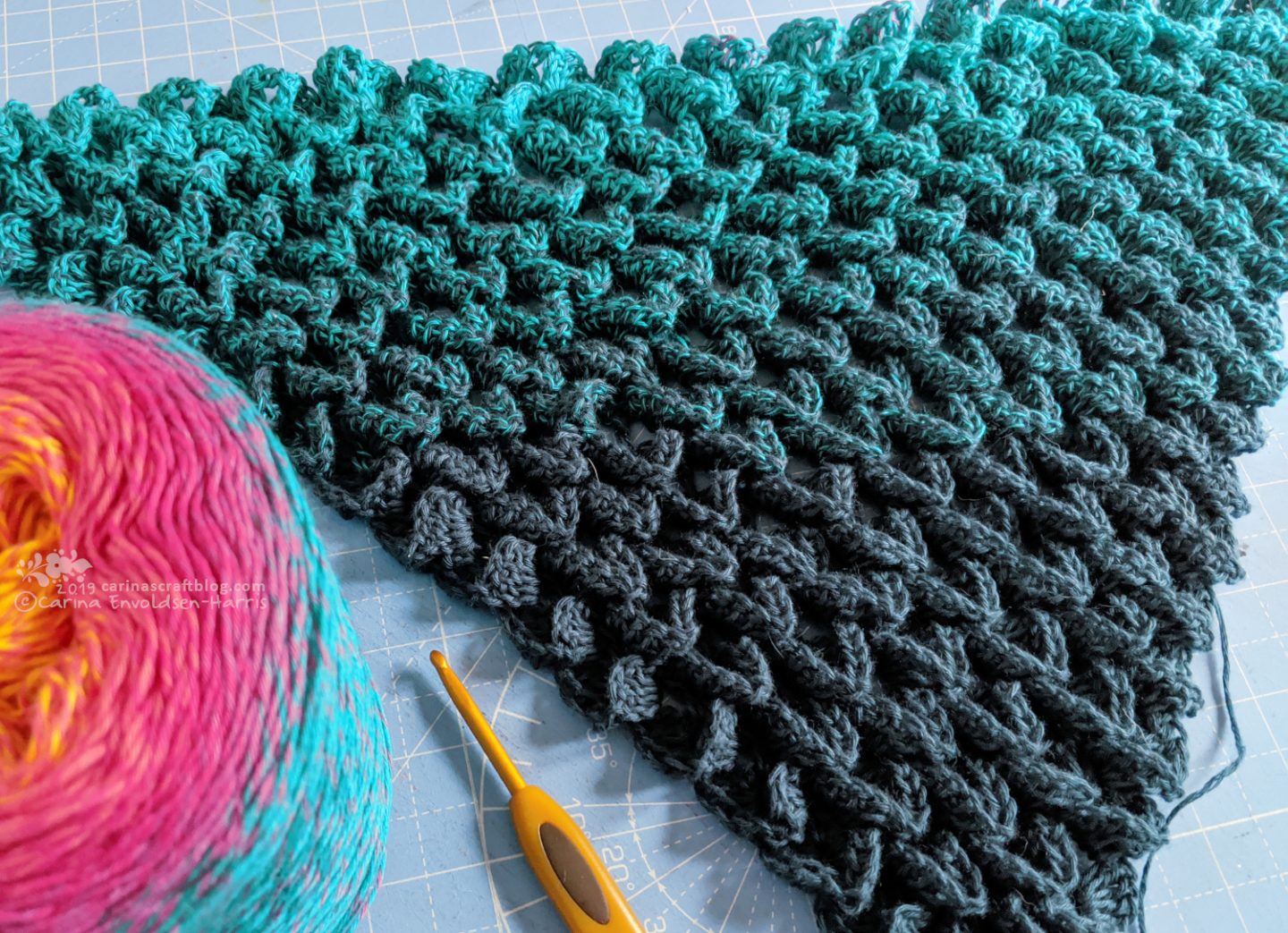 This is the shawl I'm making with that delicious Whirl yarn. I originally thought I'd just make a scarf but I think this particular crochet stitch, crocodile stitch (sometimes called dragon scale stitch) looks best as a shawl.
I made a similar shawl for my mum a few years ago, but it took me quite a bit to find a tutorial that showed how to work the stitch. Apart from one tutorial, they all worked the stitch in a different way from how I sorta-kinda remembered it.
I might do a tutorial for the stitch. If nothing else to have a reminder for myself if I want to make another crocodile stitch project. :-D
But back to the wip. I love the texture of the stitch. Both to look at and to touch. It is very…floofy!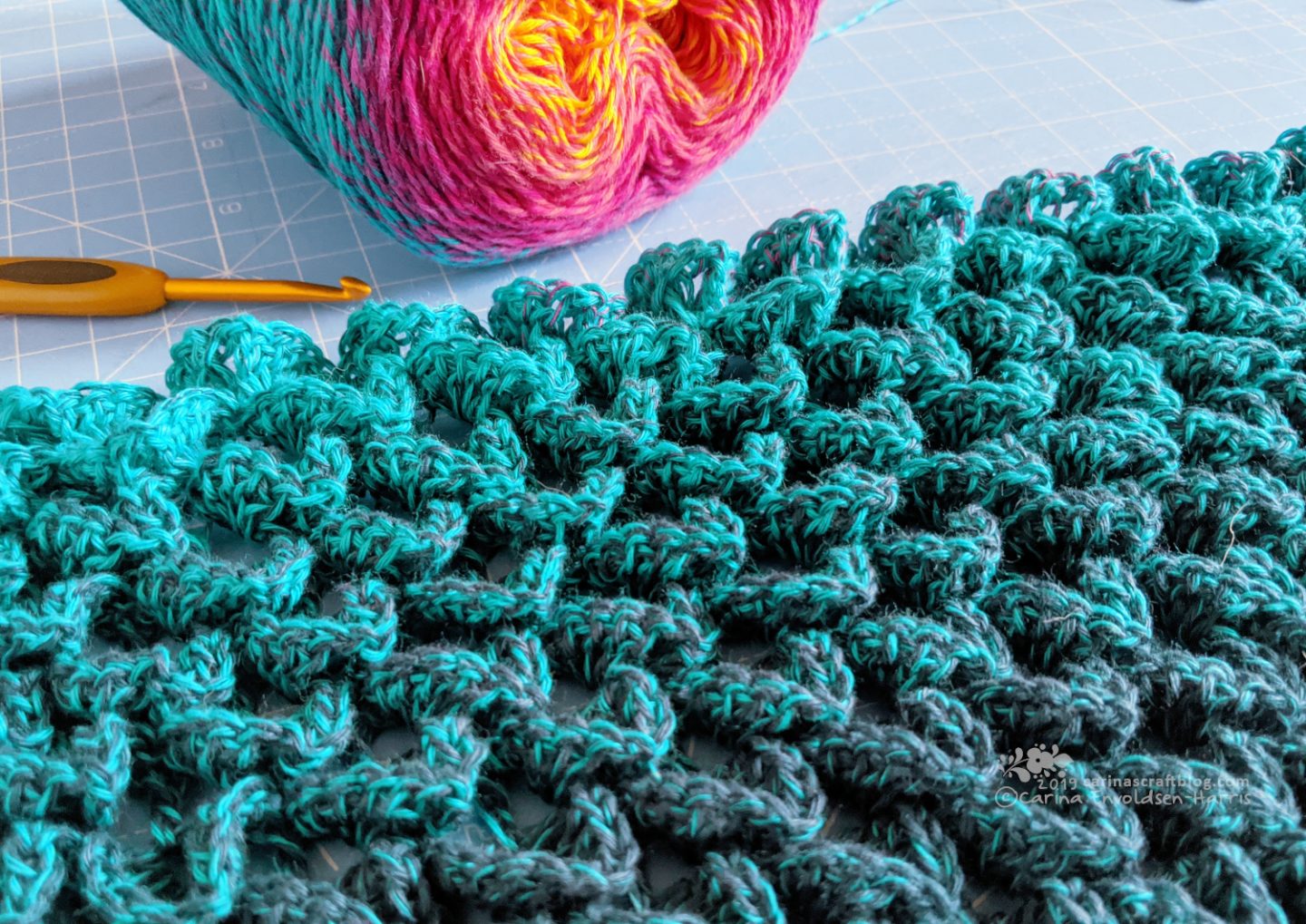 Just look at the floof! :-D
And of course, since I'm using yarn that changes colour, as the rows get wider, the bands of colour will become narrower. I can't wait to see how it turns out. I'm especially excited because I'm almost at the pink section of the yarn!
Usually, when I start a crochet project, I get super obsessed with it and basically want to do nothing but work on that project! Am I the only one? :-)