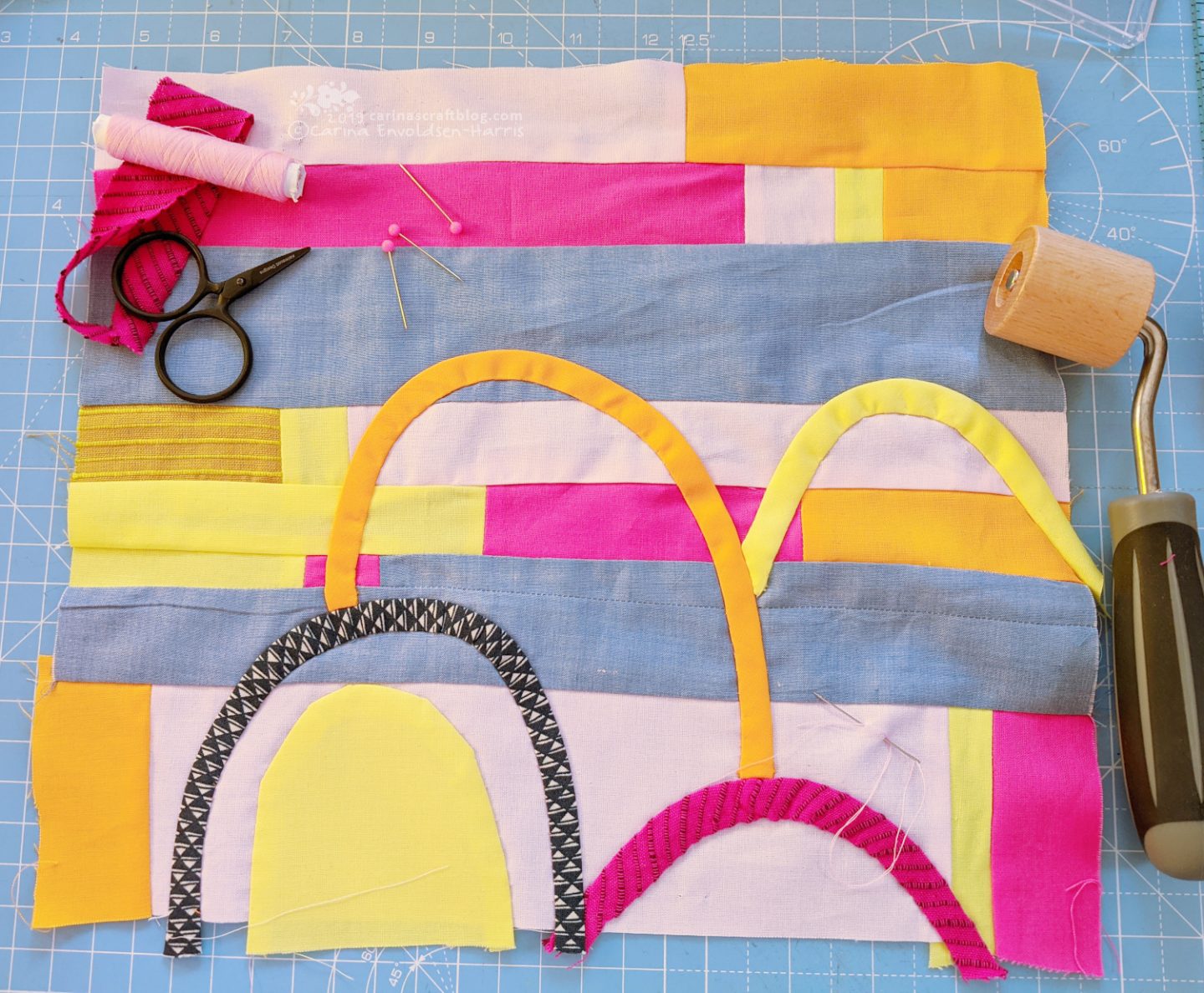 A little experiment with appliqué. I'm not sure where this is going. I think it needs a bit more appliqué and then I will turn it into a mini quilt.
I like the look of the circle 'outlines' but they are a bit fiddly to make. Especially on the neon yellow one you can see that the fabric is bunching up a bit on the inside of the circle.
I'm sure there are tutorials for this sort of thing but sometimes I like to just have a go and maybe make mistakes (and hopefully learn from them!) and then later 'get help' if things really aren't working how I'd like them to.
I absolutely believe that making mistakes is one of the best ways to learn. And sometimes the 'mistakes' turn out pretty cool as well.