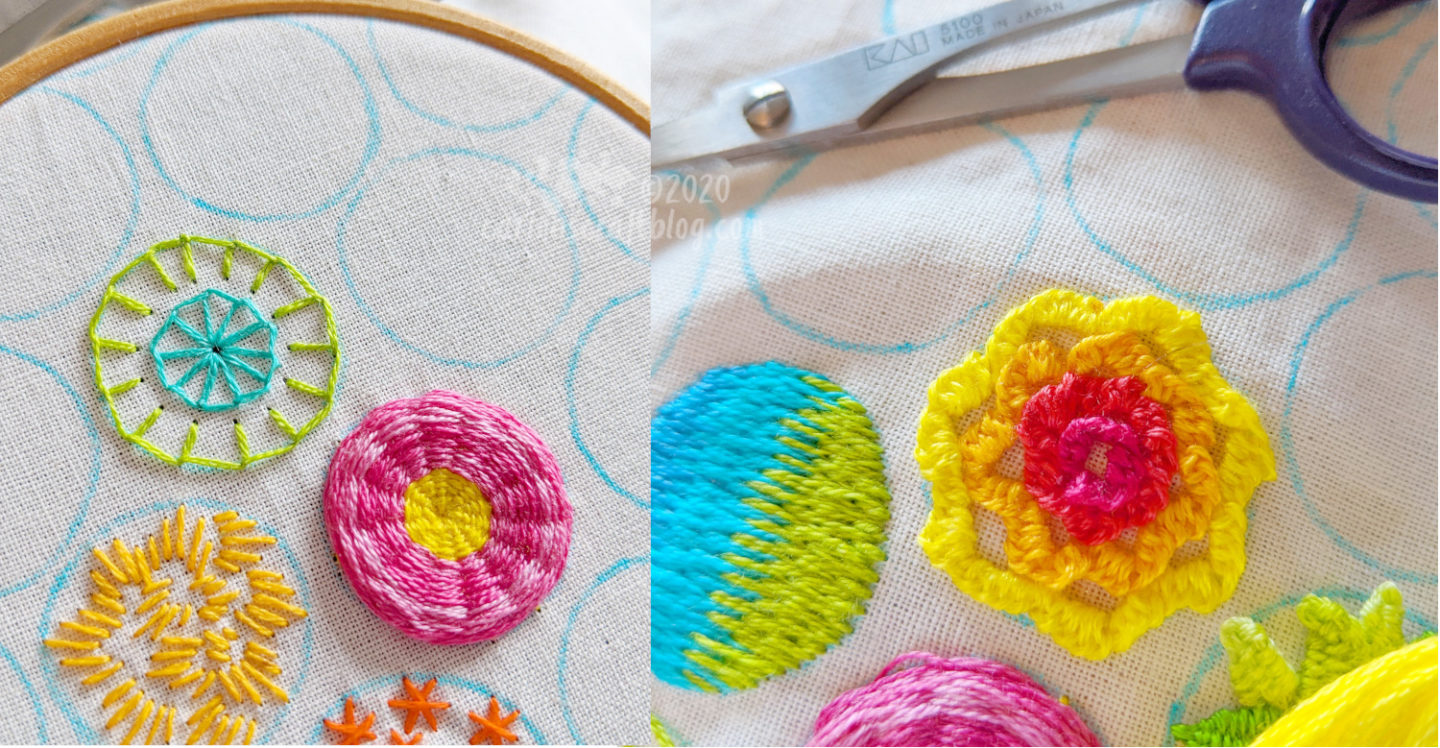 In March I am working on a stitch sampler, filling a 1″ circle with a different stitch every day. Some days it's favourite stitches and sometimes it is a stitch that is completely new to me. It's a fun challenge to add some more stitches to my 'repertoire' as were. And a 1″ circle is achievable even on busy days! :-)
If you'd like to do a similar project, you can download the free sampler template here. It doesn't have any stitch information because I am picking the stitches on the fly!
Have a lovely weekend. x Carina
Aerial Photographs of Vast Ocean Landscapes.
UK peeps, if you love looking up English words, you will be happy to know that you can access the Oxford English Dictionary using your library card number! I know! Mindblowing! :-)
An aerial study of Hong Kong's public fountains.
The Digital Colonialism Behind .tv and .ly.
People Are Knitting, Crocheting, and Weaving Tangible Records of Temperature Changes.