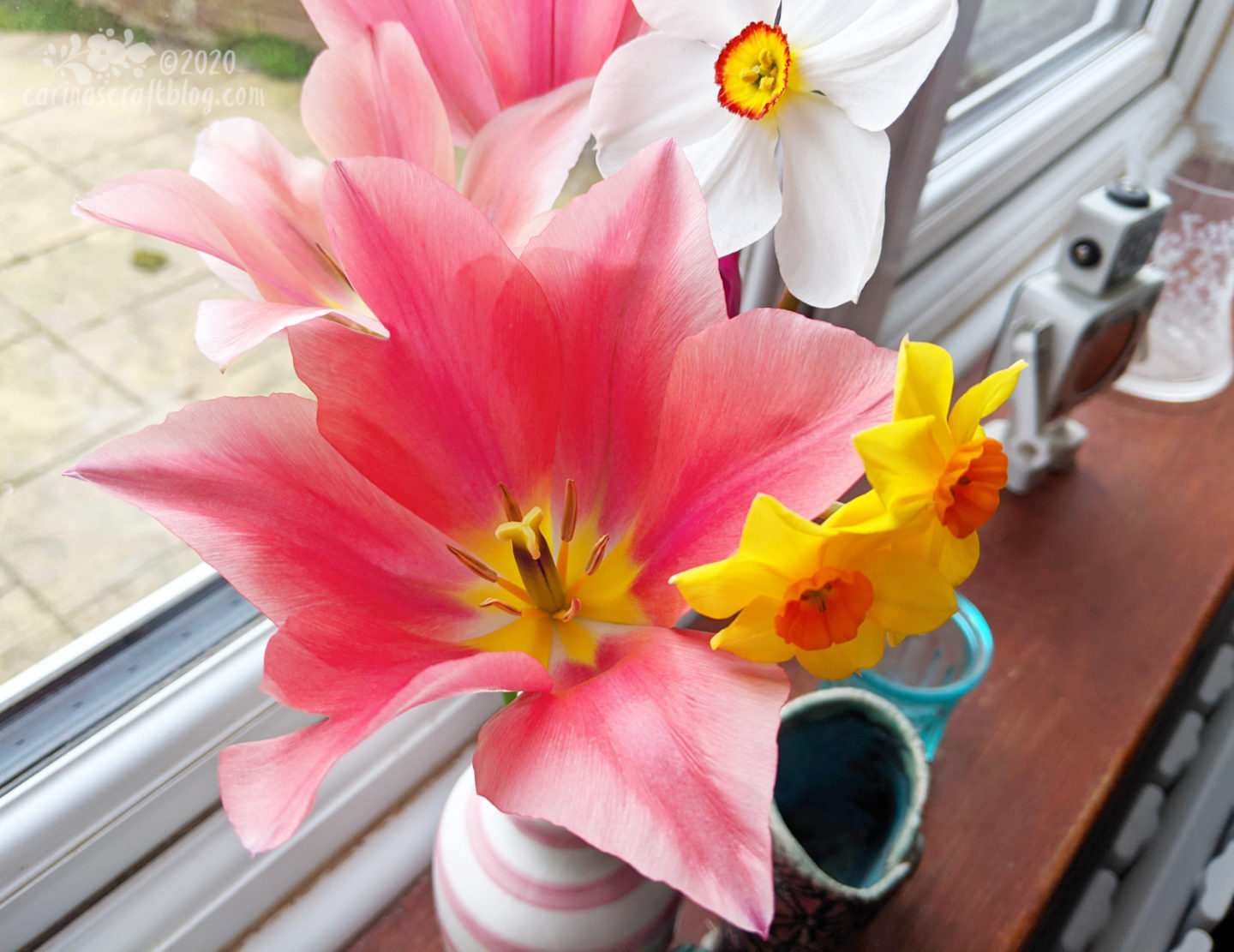 Hey, friends. It's a different world all of a sudden. It's a lot to take in. I find it difficult to process it. Maybe you do too? I don't mind having to stay at home, I'm very much an introvert so that's what I tend to do anyway! But it's still weird to think about all the places that are now off limits even if I wanted to go somewhere. How are you coping with it all?
I'm trying to keep busy. Especially the kind of busy that will prevent me from sitting around scrolling through the news or Twitter all day long. Neither are good for my mental health! So I've been stitching a bit, sketching a bit and doing some cooking. Oh and I'm learning Scottish Gaelic, for no other reason than I thought it would be interesting. :-)
Thankfully, the weather has been reasonably nice, although cold, so we can take Blake for long walks. While giving other people a wide berth, of course.
For those of you in the UK, please don't visit your mum/grandma etc today, even if it is Mother's Day. Stay inside and save lives! Instead you can download this bouquet illustration and send it to your mum.
Here's a bunch of random links to keep us entertained/distracted while we're staying home.
I hope you are well. Keep washing those hands! :-) Carina xo
Things to do indoors, from the Roald Dahl website.
It's Okay That You're Not Okay by Chuck Wendig.
Free video series on Sashiko stithing from Blair at Wise Craft Handmade.
The Uffizi Galleries have an online exhibition of images of angels.
The South Philippine Dwarf Kingfisher is a beauty!
A Twitter thread with advice for academics for staying productive in times like this. Definitely applicable to non-academics as well!
A History of Royal Fashion. A free course about how British royals have influenced fashion in the past 500 years.
Monterey Bay Aquarium web cams.
Speaking of webcams: EarthCam, webcams from across the world.
New Scottish Currency Illustrated with Wildlife and Influential Women.
This dog is very excited about its dinner!
Sounds of the Bodleian. If you need some calm library background noise!
12 Famous Museums And Galleries You Can Visit Virtually.
450 Ivy League courses you can take online for free.
The University of Edinburgh also has free online courses.