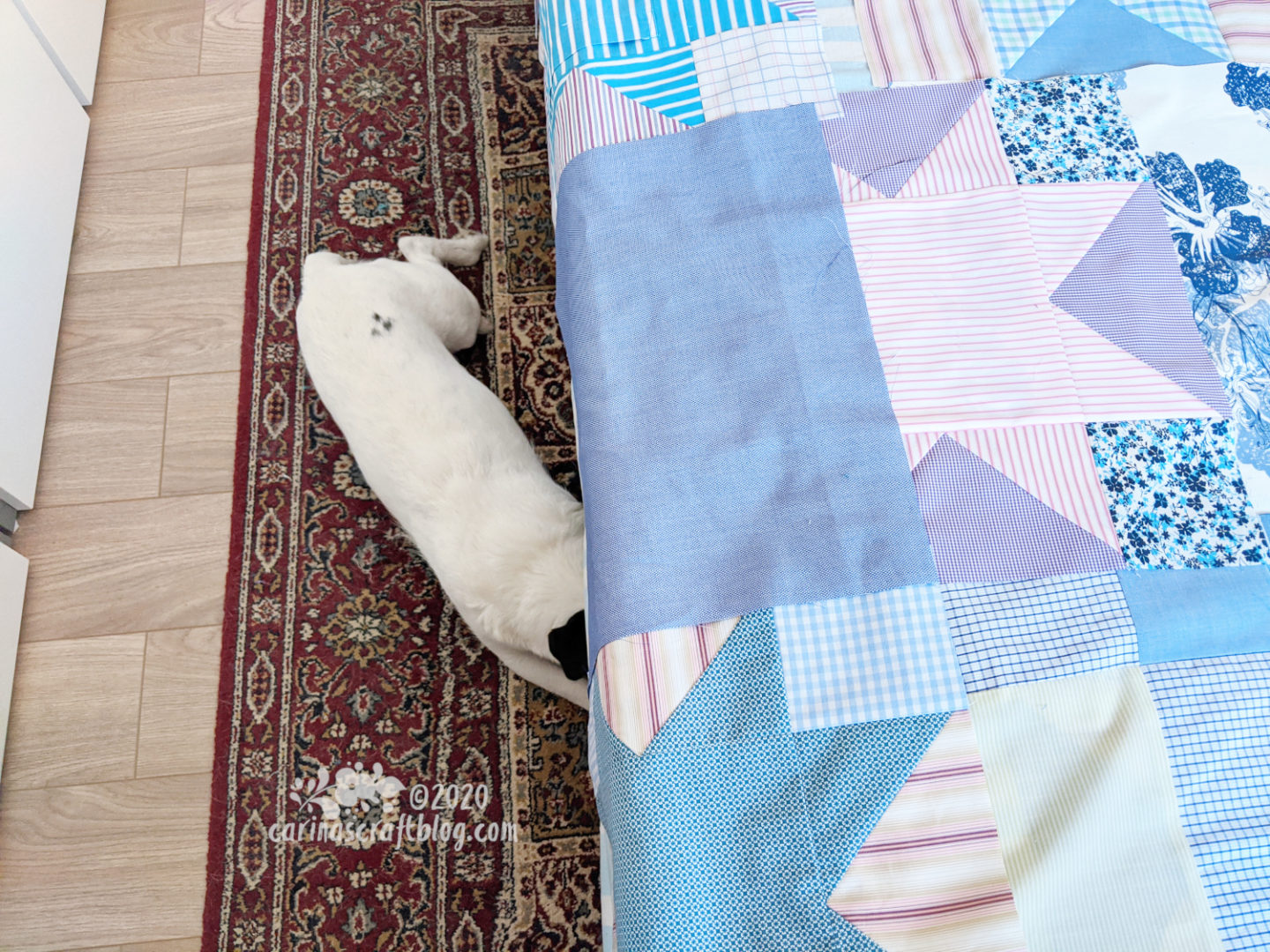 Blake sulking under our bed. I was laying out the blocks for this quilt top I am working on and he always wants to jump on the bed when I'm doing that. Which would mess up the order of course! So I told him 'no!' and he stopped and looked at me like "but whyyyy?!" and then he half hid under the bed. :-D
I hadn't planned on making this quilt top now, but then we went into lock down and I felt like I needed a project that would be a daily-ish distraction. Which it has been. Especially because I have been listening to the Harry Potter audio books* while working on the quilt, so I've been in my own little wizard-y quilt world. Very soothing in these weird times. And that gave me the name for my quilt of course. :-)
*I can highly recommend the audio version, it is performed by Stephen Fry and that is a match made in heaven.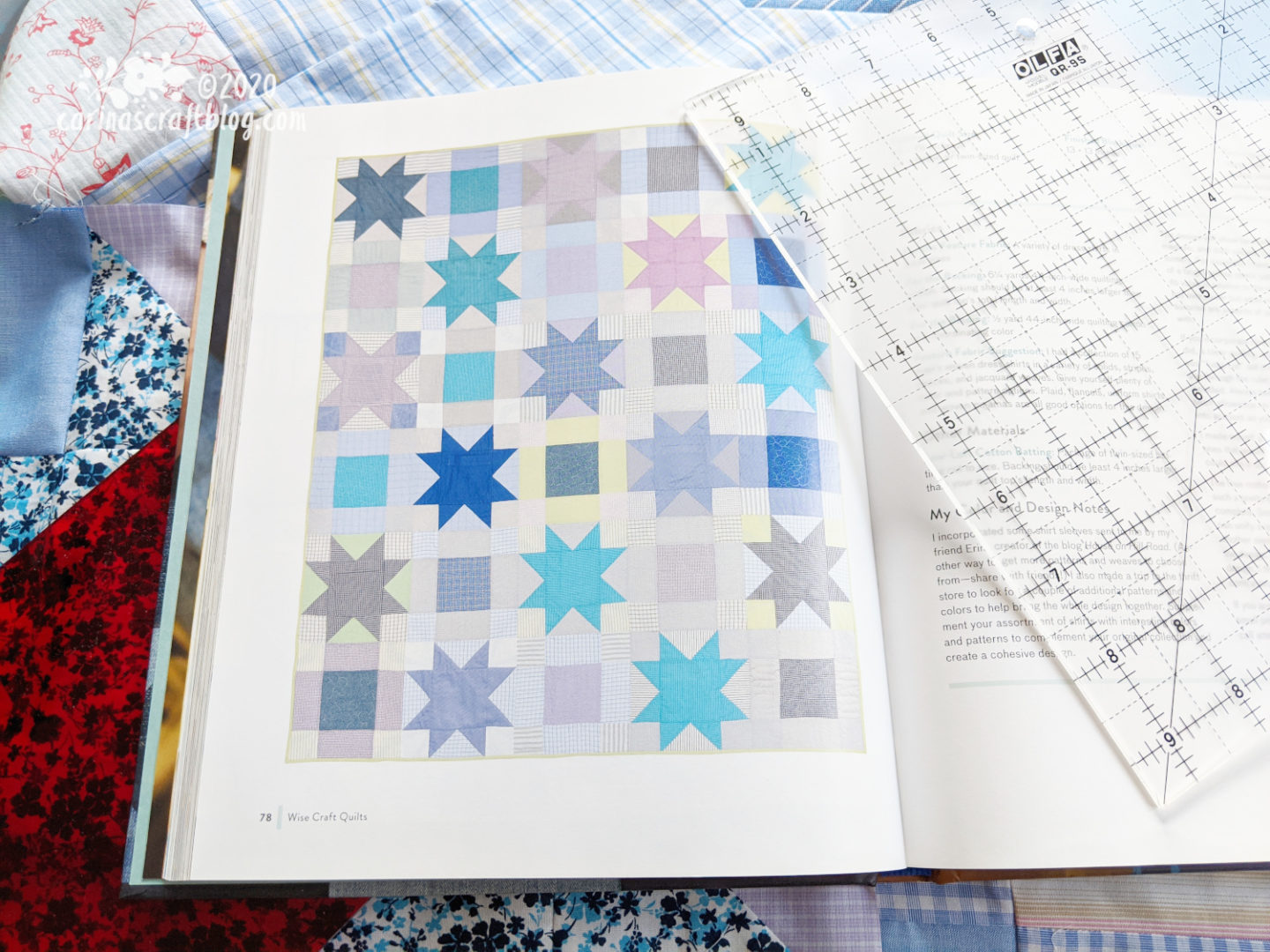 Anyway, this is the inspiration for the quilt I am working on. The Star Quilt from Wise Craft Quilts by Blair Stocker. (I made another quilt inspired by the book a couple of years ago.) I've had my eye on this particular quilt because it is made from shirts and I happen to have a big stack of Tony's work shirts that I've just been itching to turn into a quilt.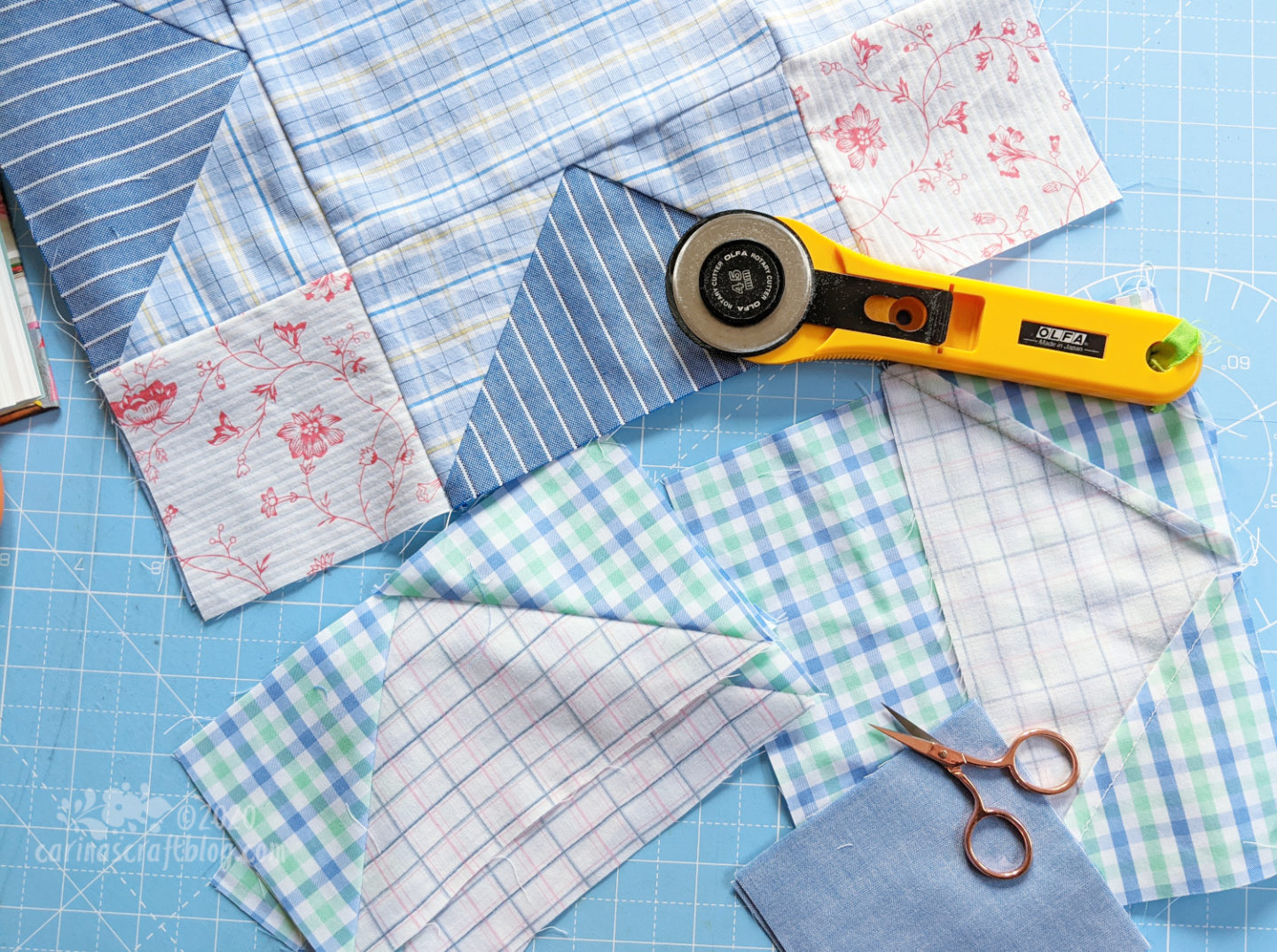 Although I really wanted to make this quilt, I was a bit hesitant because it's made partly of flying geese blocks and they just seemed so labour intensive and, well, I'm kinda lazy. We have another quilt made from Tony's old work shirts and that is made from much more manageable squares and rectangles! :-)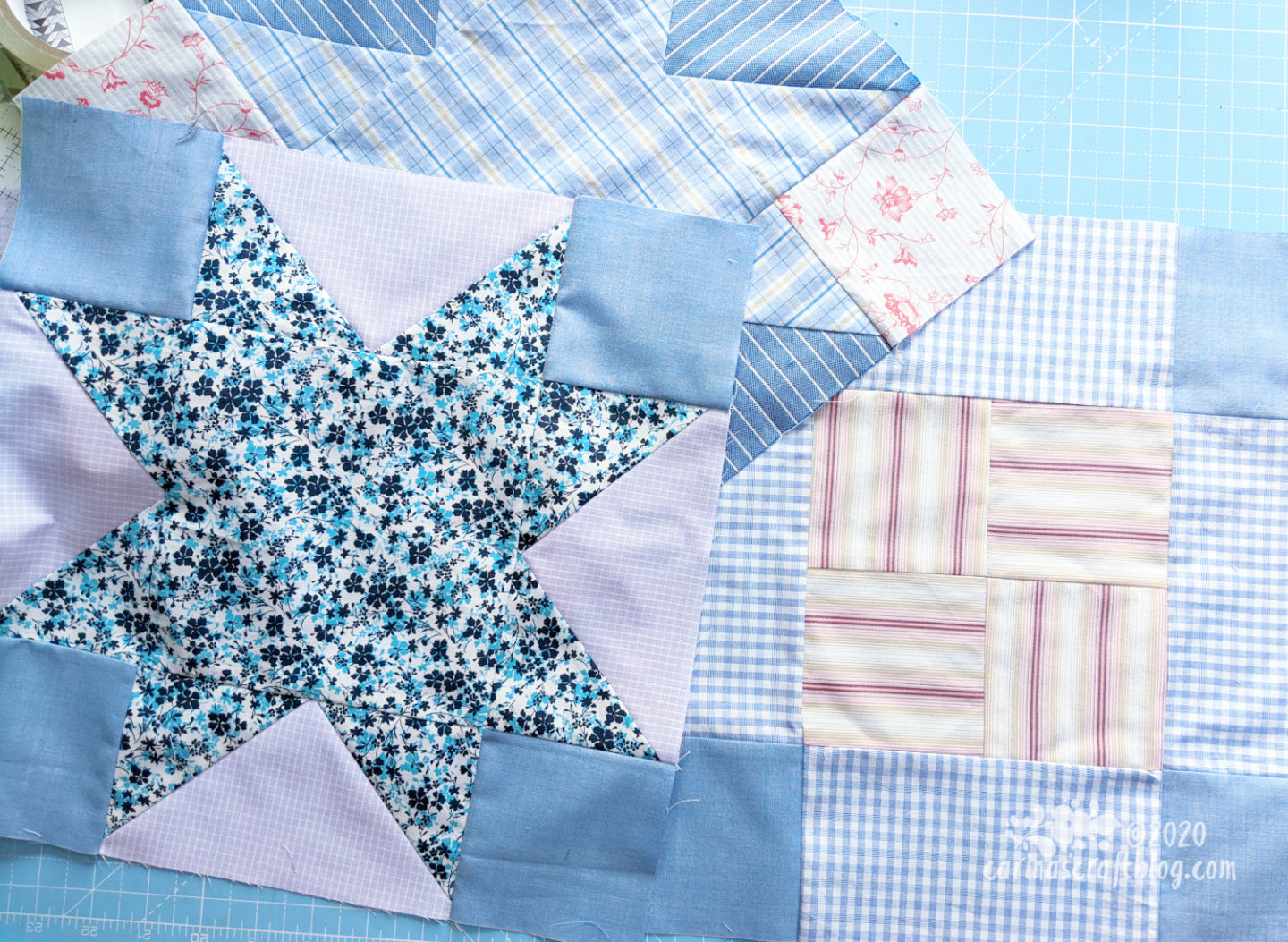 I'm glad I did…overcome my laziness because I really like those star blocks. And the flying geese blocks weren't as boring to make as I had imagined. Especially once I figured out a system to split the process into steps and do a whole bunch of the same step in one go.
These are the two types of blocks for the quilt, the star block and one that is just made up of squares and rectangles. For a couple of the 'plain' blocks, I wanted to use a stripy print for the large central square but I thought the stripes might be a bit boring and maybe be eye catching in the wrong way, so I made these blocks with smaller blocks and rotated the stripes. I like that, it looks more…scrappy! :-)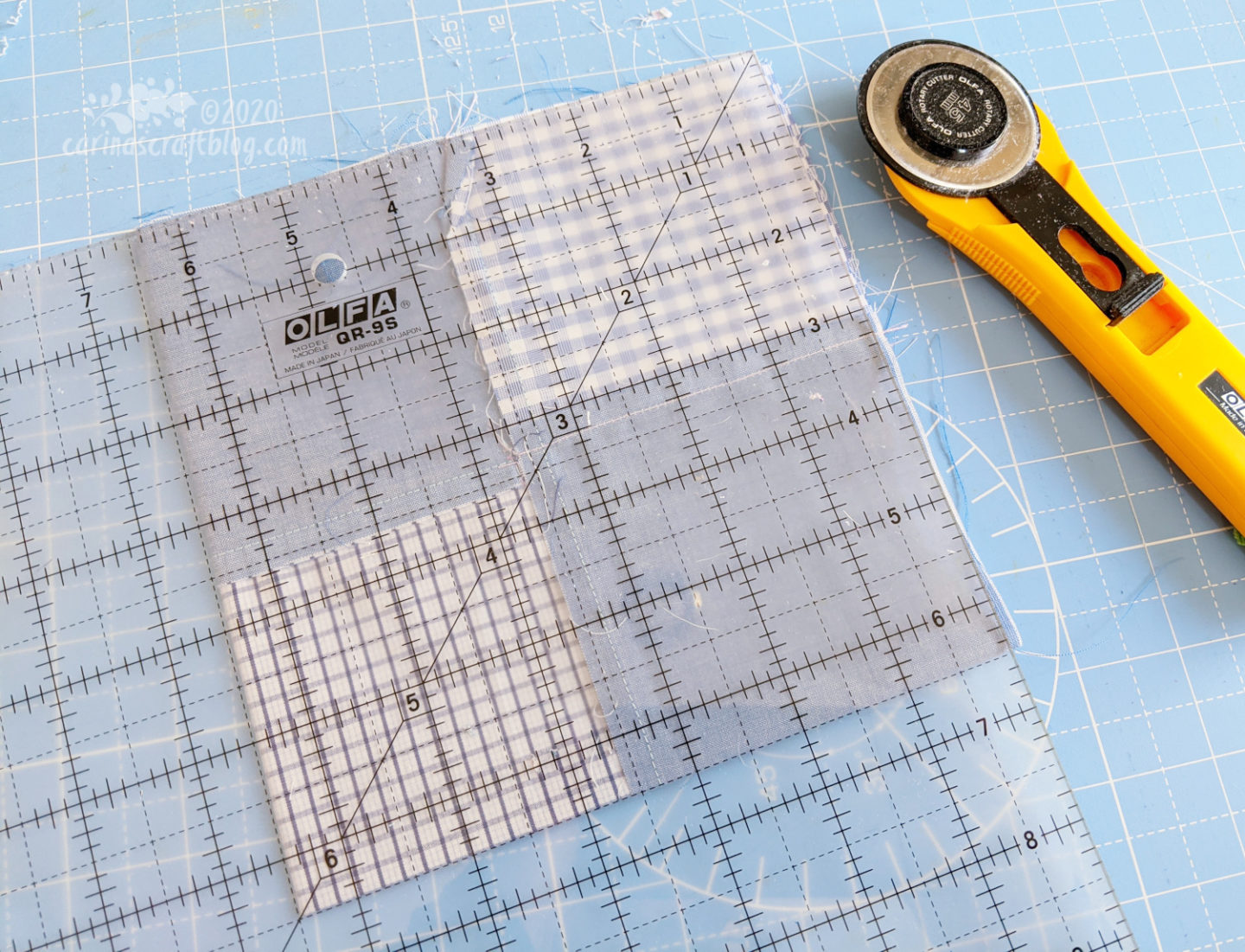 The blocks should be 13″ square when ready to sew together, but they were all a bit larger than that. I don't have a quilting ruler that size so I wasn't sure how best to trim the blocks. This is what I came up with. Folding the blocks twice, carefully lining up the seams, then placing the quilting ruler on top at the 6.5″ mark. I don't know if this is the 'text book' way to do this, but it worked, so there we go. :-D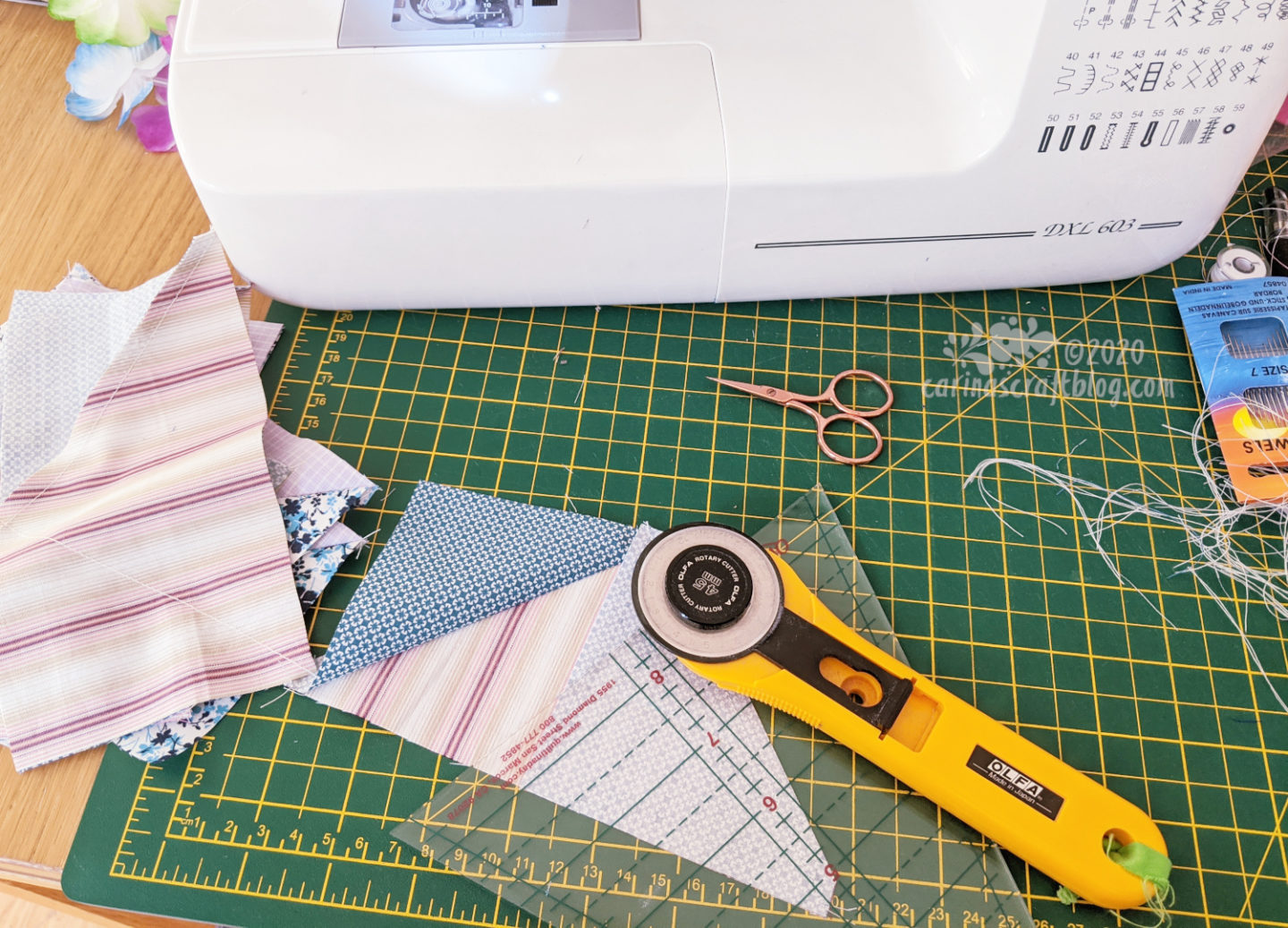 I have this old cutting mat under my sewing machine. It is mainly to protect the table from getting scuffed by the machine. But occasionally it comes in really handy when I'm working on something that requires a lot of trimming. Like these flying geese blocks. And the mat is also handy for double checking measurements.