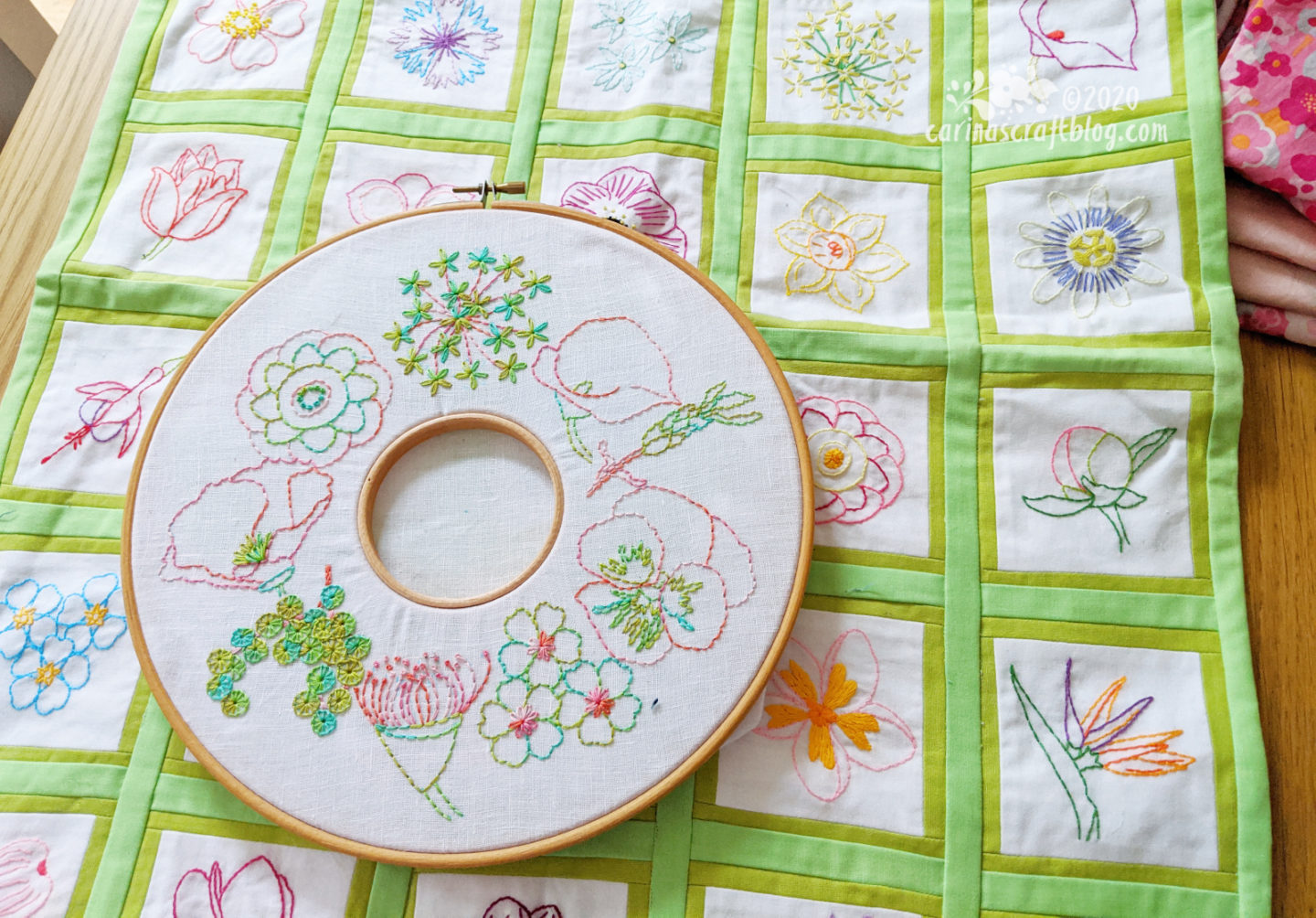 I was tidying my wee studio the other day and I found my Maybroidery wall hanging! I embroidered the flowers in May 2014, then finally put the wall hanging together in 2016 (things move slowly around here, I guess!)
I've been meaning to make a proper pattern for the wall hanging but since I had misplaced it for quite a while, well…
Anyway, I found it! So at least now there's a chance that I will be able to make that pattern.
The flowers I used in my Maybroidery project this year are of course from that 2014 flower batch. You can buy the full set of flowers here if stitching flowers is your thing.
And I realised that I haven't actually shared the finished Maybroidery 2020 embroidery. Although I still haven't taken the plunge and cut away the fabric inside the small embroidery hoop… But at least the embroidery is finished.
Here's a wee closeup: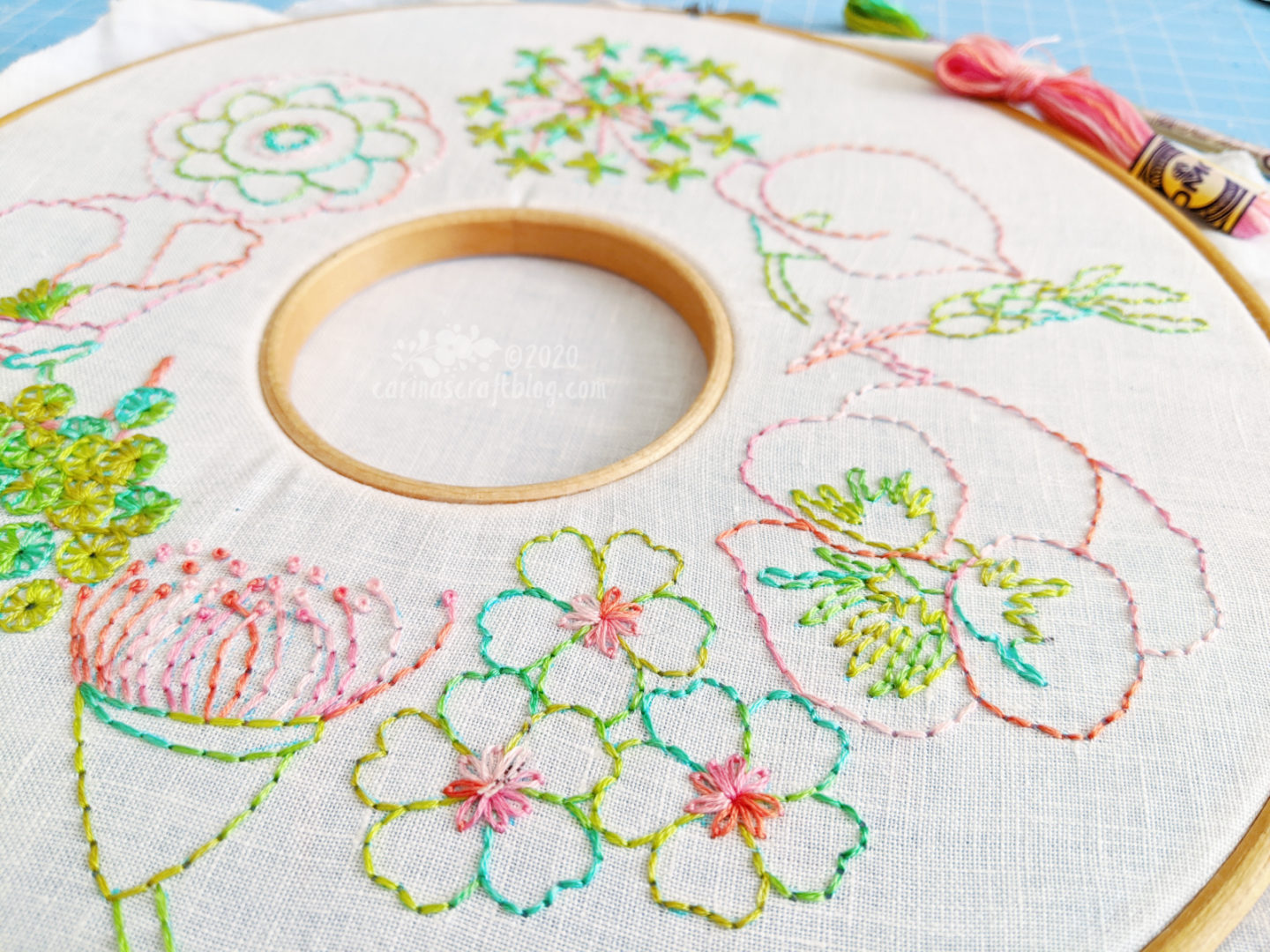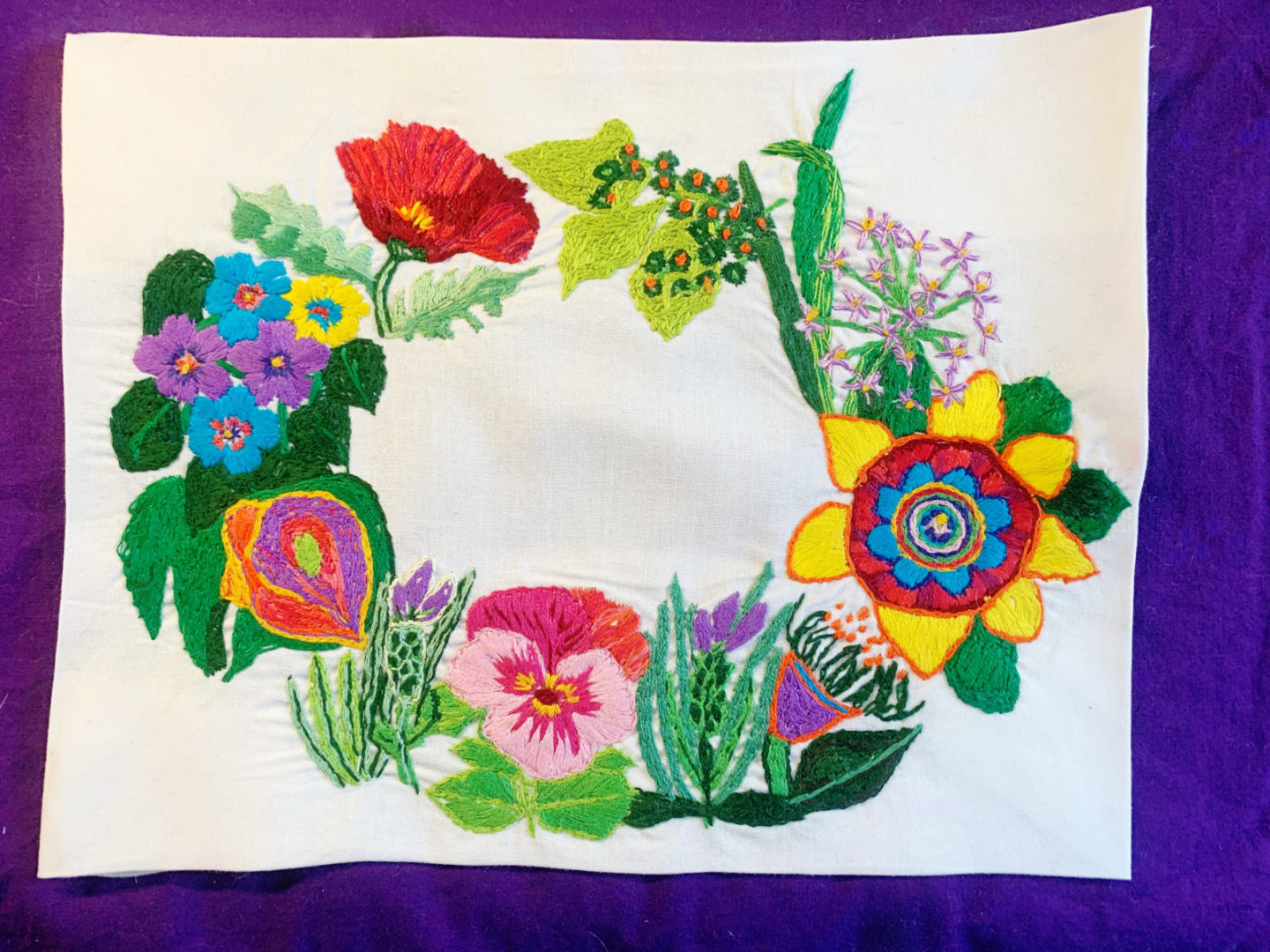 Speaking of this year's Maybroidery project, look what someone made with the free Maybroidery pattern! Anne added lots of leaves and lots of colours and just generally put her own spin on it and it's bloody awesome! Thank you for sharing your embroidery with me, Anne! :-)