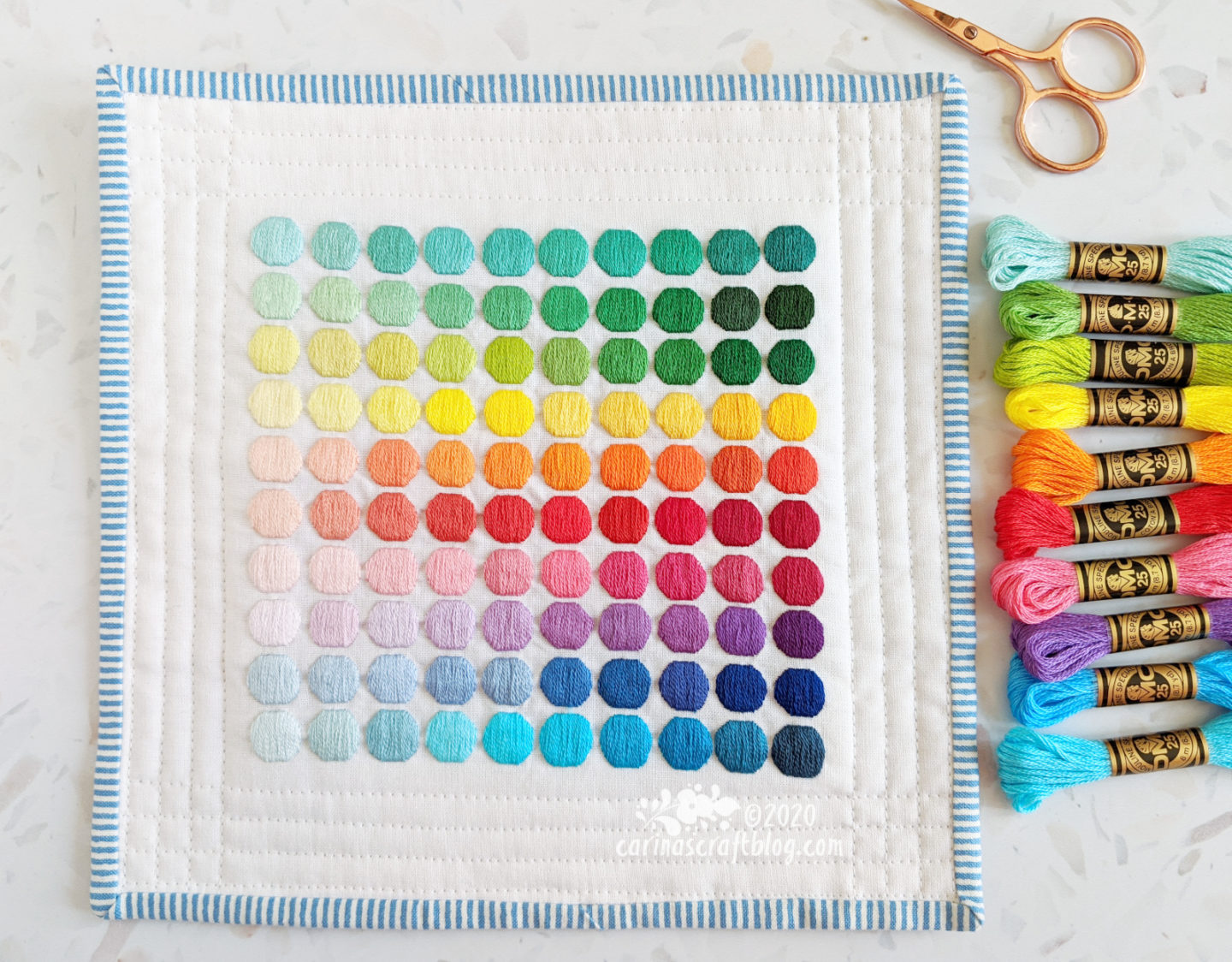 This is my finished 100 satin dots embroidery. I'm so thrilled with it. Although there were times were I wasn't happy with the colour sequences (because of the limitations of the DMC colour range, they really need some more light blues and light aqua!) I love the overall result. All those colours! :-)
The pattern is available in my Payhip shop. And it is also available in my Ko-fi shop.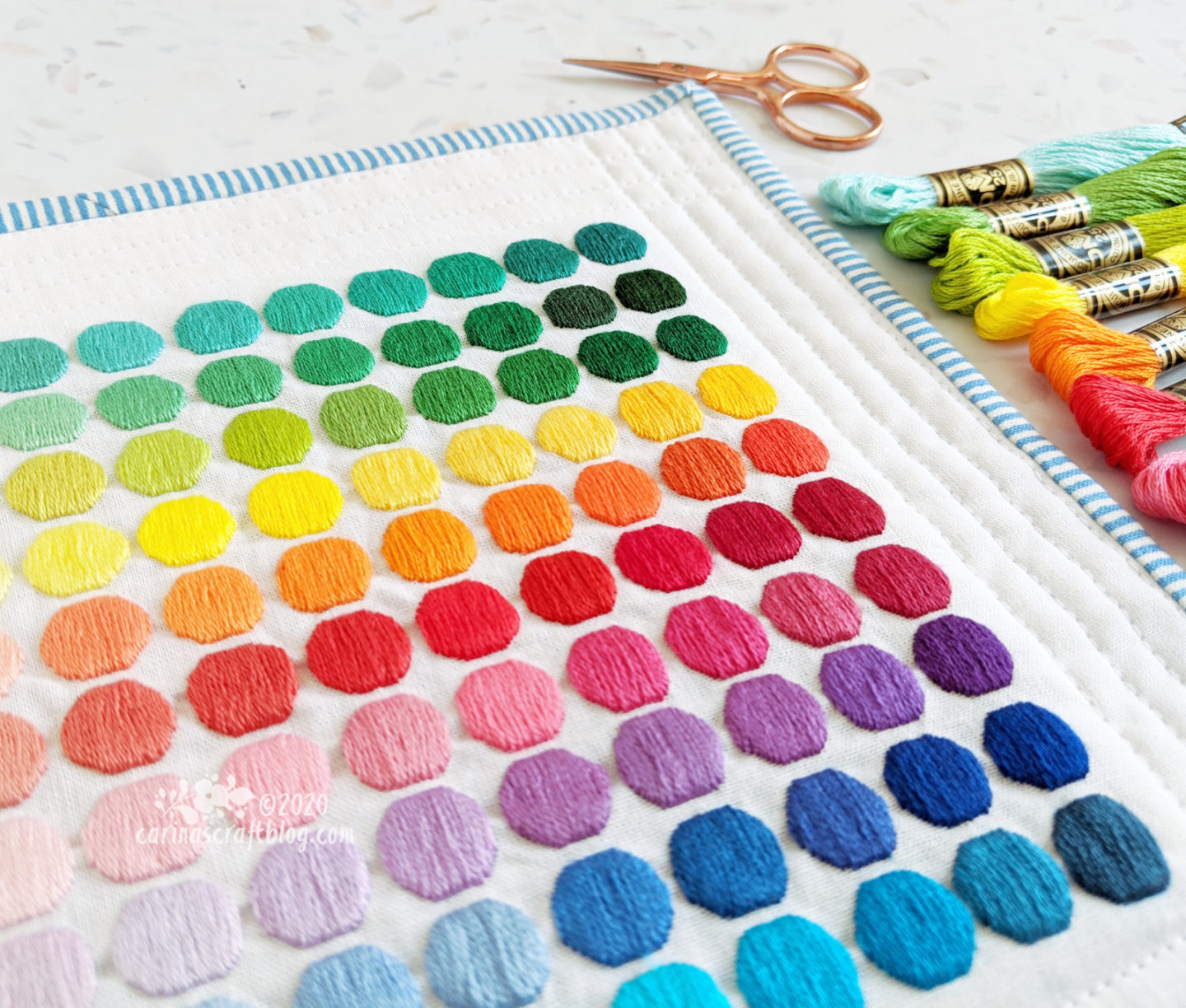 The pattern includes the version I stitched, with half inch dots, as well as the same 10×10 grid with 3/8″ and 1/4″ dots respectively. It also has two different layouts for the half inch dots. And of course the pattern includes a table of all the colours used.
I used four DMC colours that were part of a limited release in 2013 so they may not be easy to get hold of. For that reason the pattern also includes alternative colours to replace those four.
Really wish those limited-release colours had become part of the regular DMC colours because some of them are really great and missing in the current assortment..oh well.
I really enjoyed stitching my 100 dots. I'm kinda missing them already, so I may or may not be working on some smaller dot stitcheries… :-D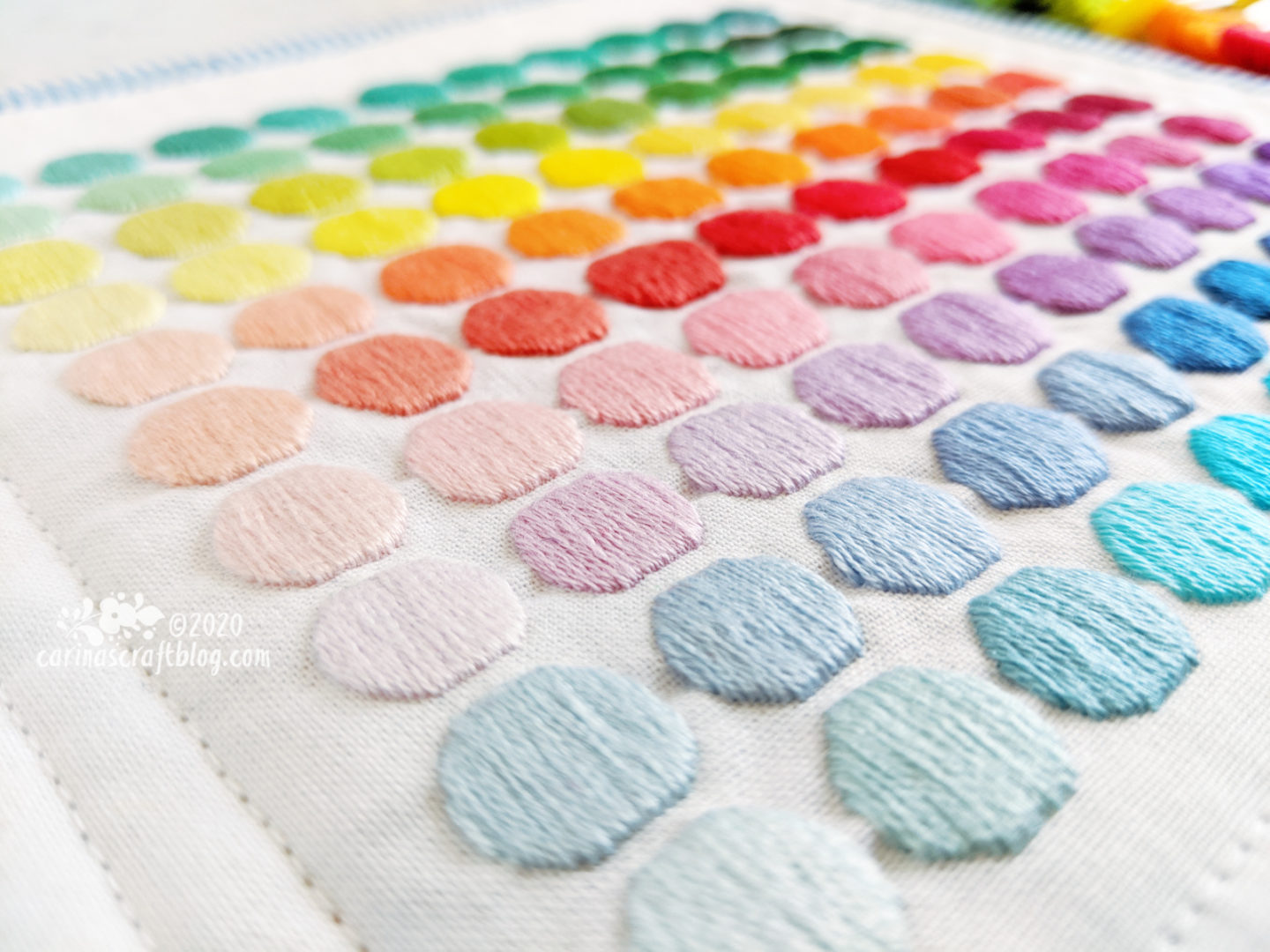 The dots are by no means exactly the same size and shape, but with the overall effect you notice that at all. So why am I even pointing it out? well, if you want to stitch this pattern, you may want to use fine evenweave fabric instead of, say, quilting cotton. If you're more perfectionist than me, I think it'd drive you crazy if things didn't line up exactly. ;-D