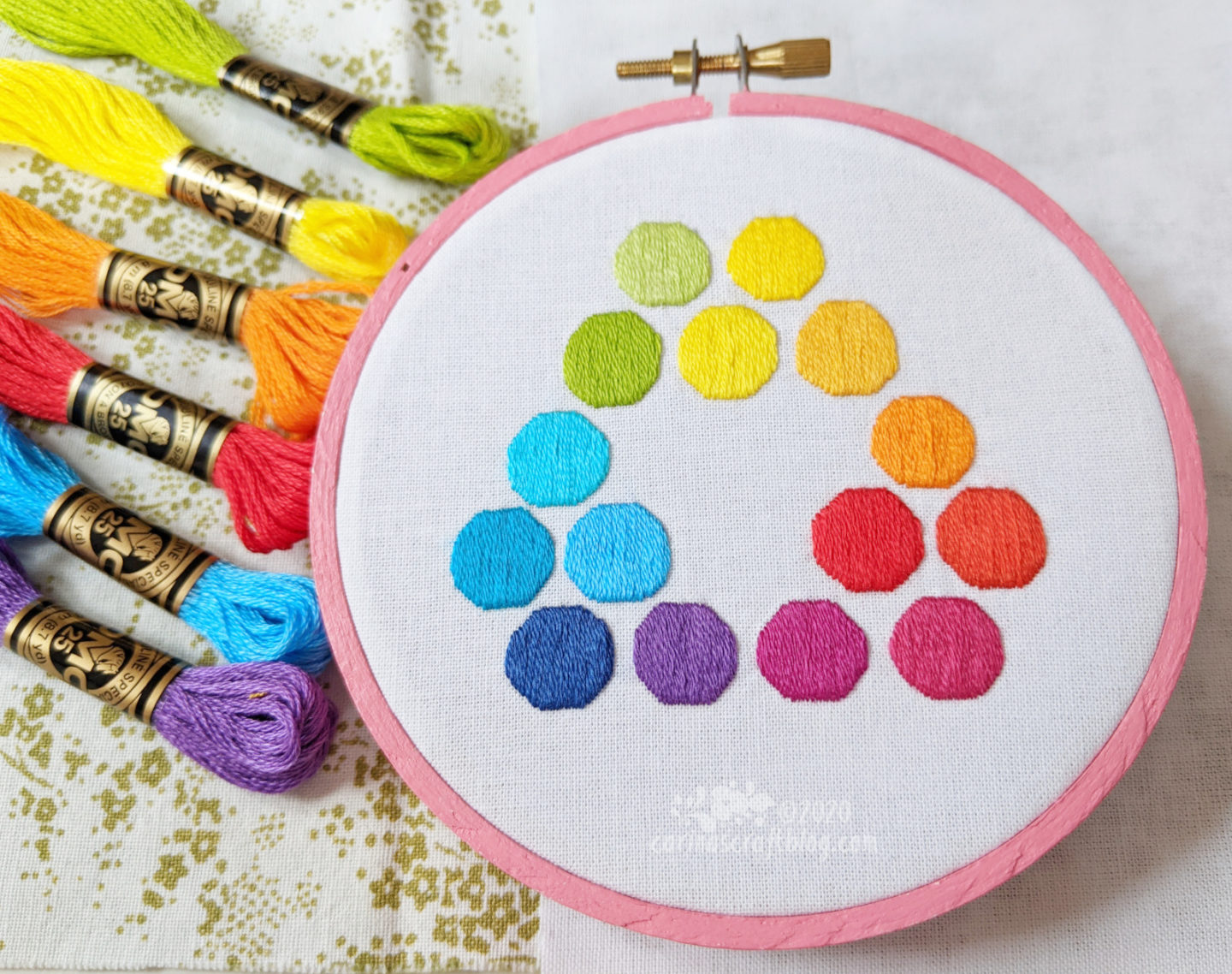 This is my most recently finished Daily Dot project. More satin stitch dots! I really do enjoy stitching these. And now I have sort of a method for stitching them that ensures that they are more or less the same size and shape. :-) You can download the template for this on my Ko-fi page. (Doesn't include the colours I used.)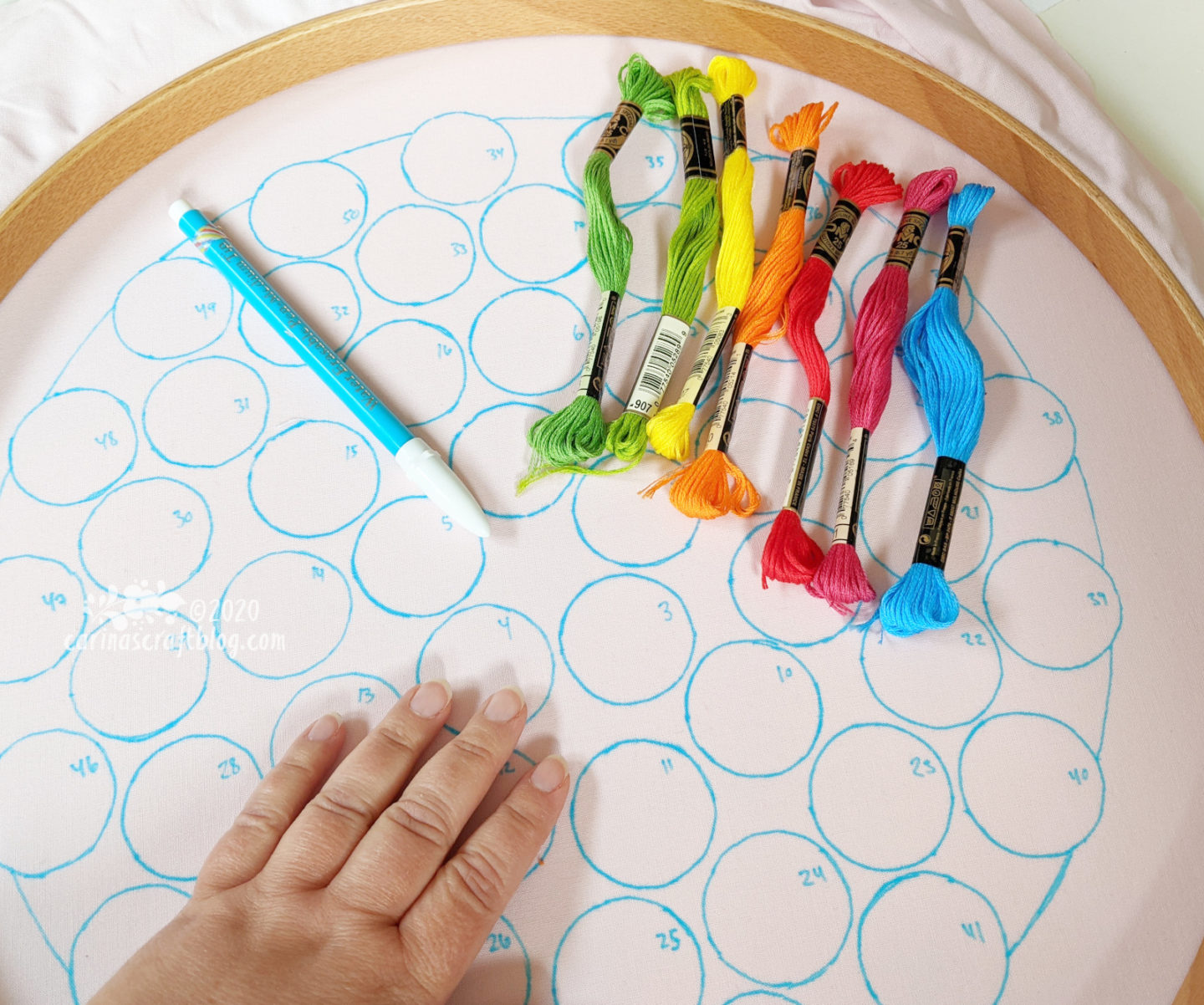 My current Daily Dot project is this! It's going to be one of my biggest projects ever. If not the biggest! See my hand for comparison! There are 50 circles in this layout. Each of them will be filled with a Scandi folk art inspired flower. Back to my roots as it were. :-)
This template (without the flowers because I'm drawing those as I go along) will be available on my Ko-fi page next week. I will be posting the colours and stitches I have used every ten days or so on Ko-fi for monthly supporters. Eventually the whole thing will be available as a pattern.
At the start of the year I had no idea how much stitching every day would mean to me. I mean…this crazy year, right? It has been really comforting to have the daily stitching as a constant thing.
Last Saturday we got thrown another crazy thing. We had taken Blake to doggy daycare because we were having the roof fixed. But that was cancelled because of the weather. When we picked Blake up he had a big bloody gash (picture at the bottom of the post) under his left eye! One of the people at daycare said "If it were my dog, I'd wait and see, maybe that skin flap will fall off."
WHAT?! See if the skin flap will fall off?!! No. No way, lady. We went home and called the vet and luckily we could get an appointment that afternoon. The vet checked him out and we got an appointment for the Sunday so Blake could get stitched up. He has about 7 stitches and got antibiotics tablets.
He's healing up nicely and he's not tried to scratch himself so he doesn't even have to wear the cone. But imagine if we had listened to that lady at daycare?!! It could have got infected or worse! And definitely cost more than the £6-700 we have spent so far. :-o Hopefully the insurance will cover most of it.
[No, the vet fees are not covered by daycare "because dogs get into scrapes", and you leave the dogs there on your own risk… We can hopefully find a different daycare nearby, but for the time being he is definitely not going back there! Oh yeah, no one actually saw how this happened, wtf.]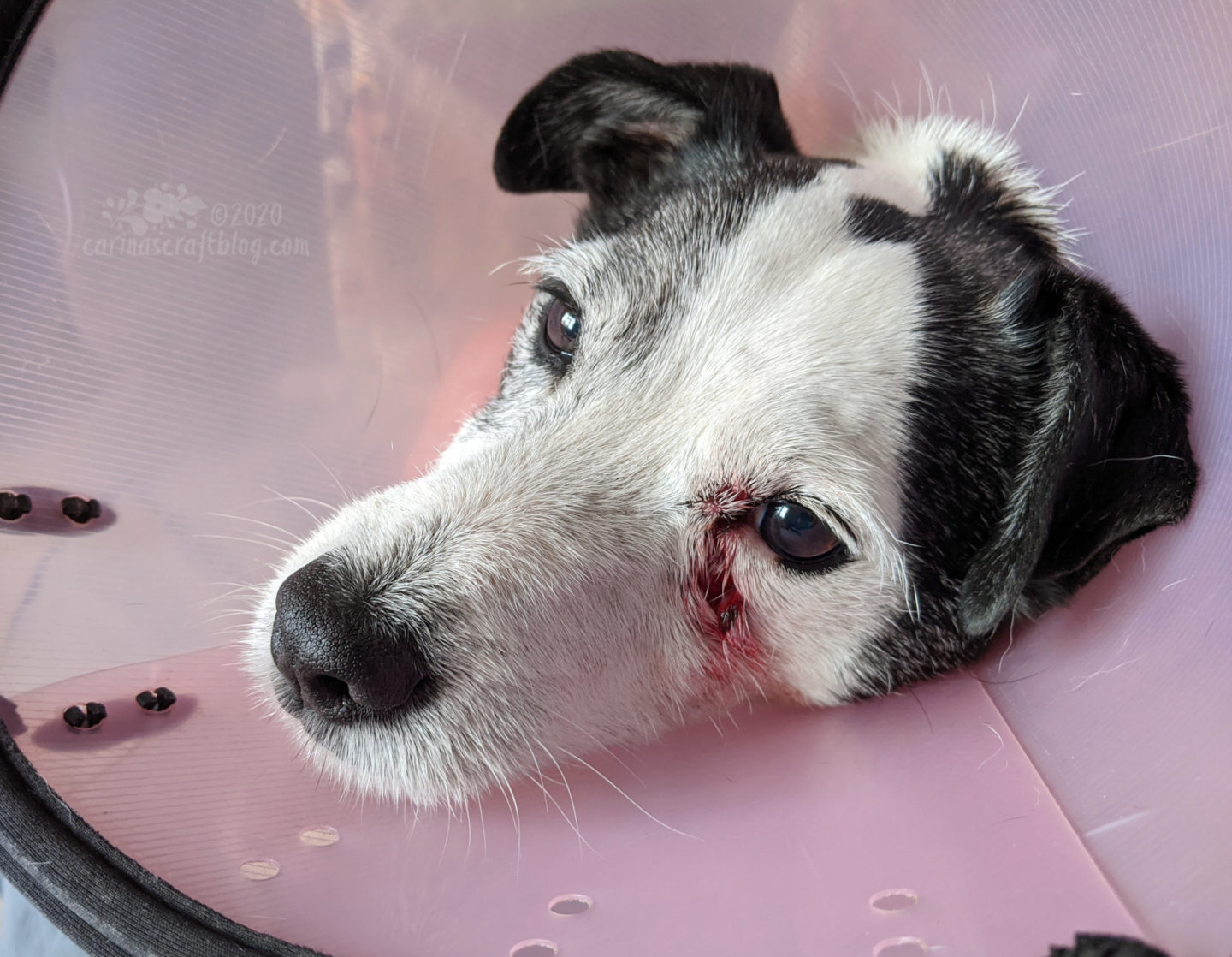 Poor Blake. Despite his…ordeal, he has been very good during the whole thing. Because of Covid we were not allowed to come inside with him at the vet's but the vet had all his limbs intact so we assume Blake wasn't too anxious or aggressive!