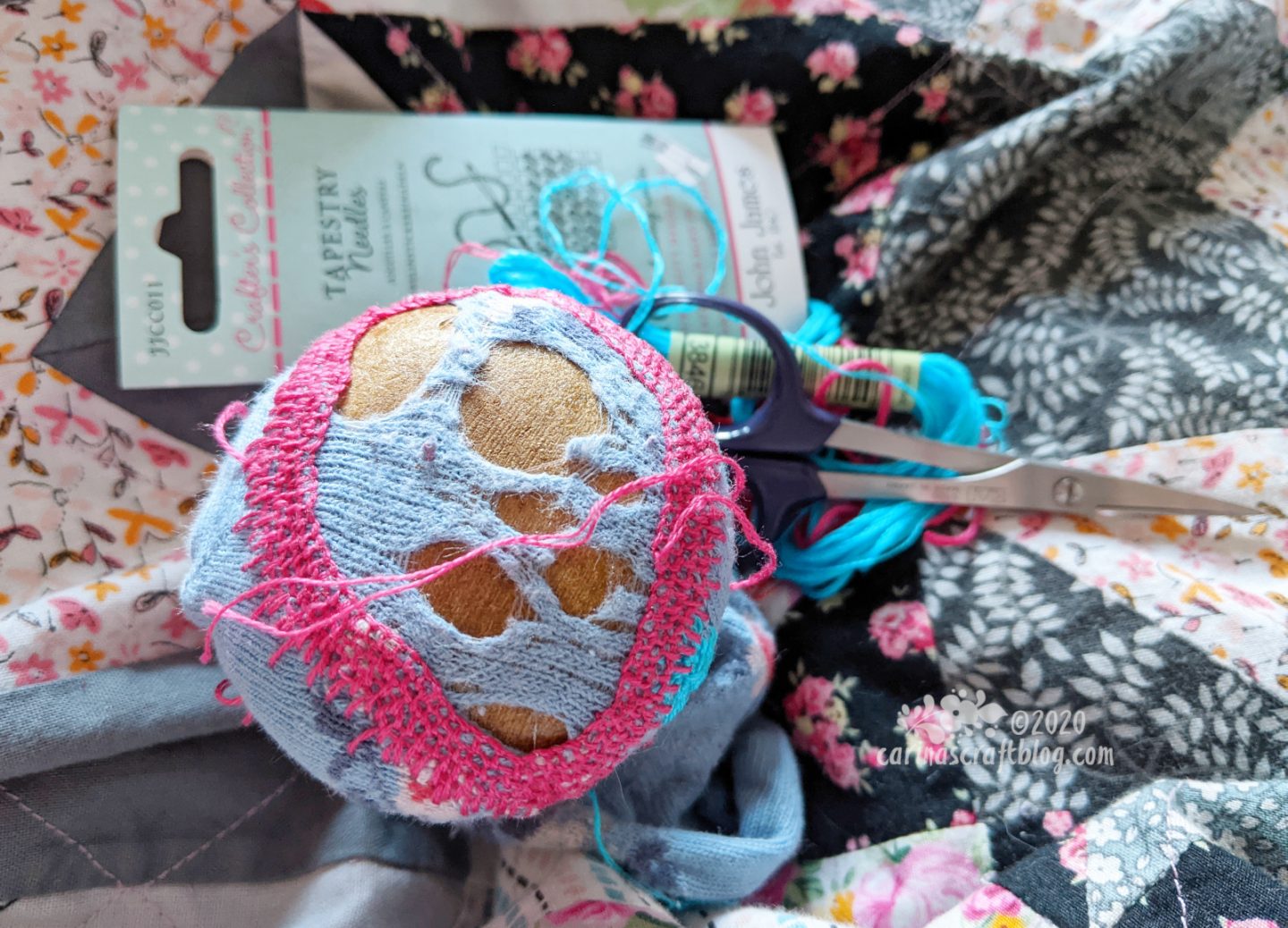 I spent most of yesterday darning socks. One of them had quite a lot wear as you can tell from that picture! I wasn't completely sure if it'd be worth it to darn it. It might be too large a darn to be comfortable to wear.
But even if it isn't super comfortable, I think it was worth darning the sock. If nothing else to get a bit of practice and to be honest it is quite relaxing to just sit and do a bit of stitching where you don't have to think too much. A mindful activity you might say.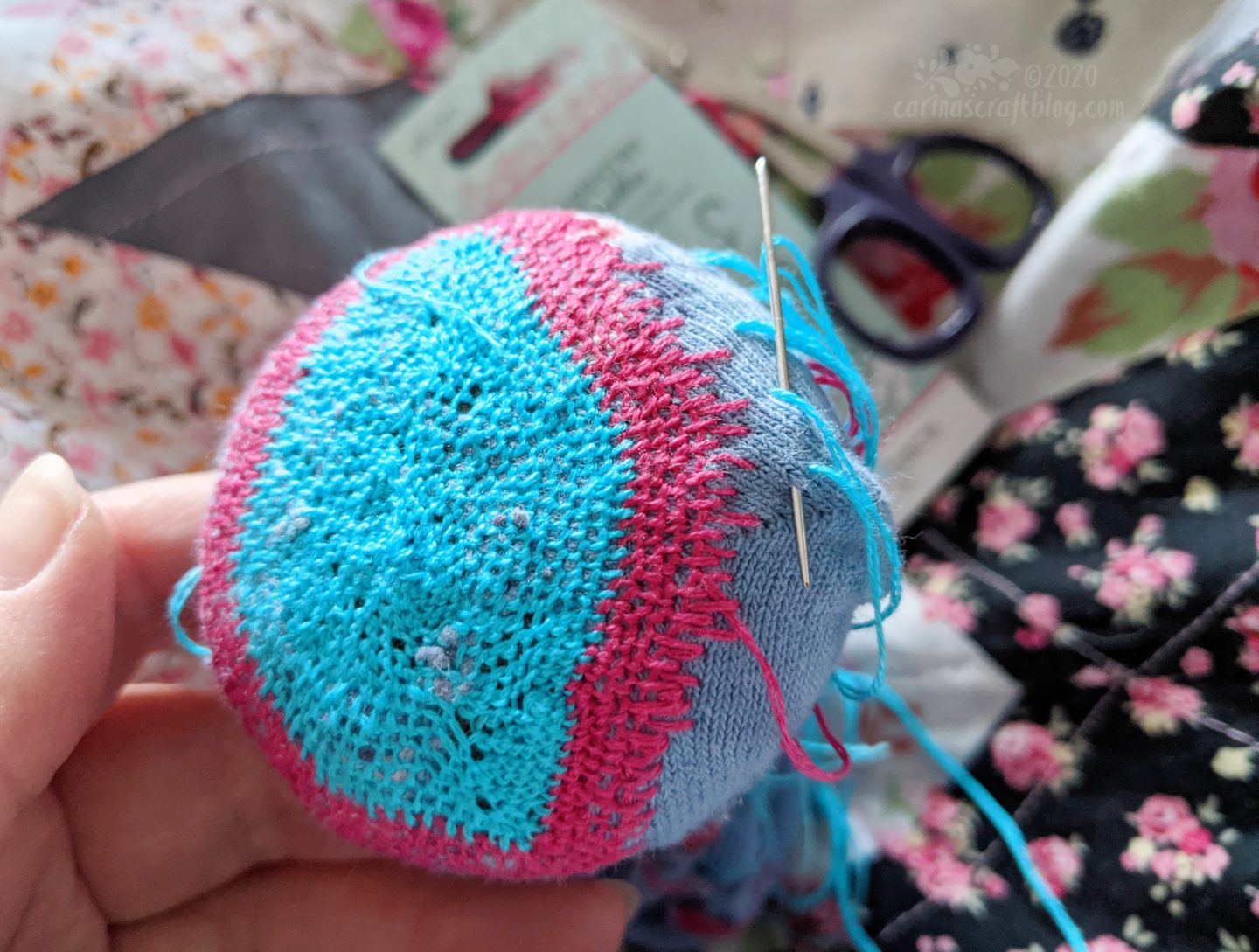 It is very satisfying, darning socks. Even if they are just pretty cheap super market socks! I never used to darn my socks, but I think it is very much worth it. Even if it only makes the socks last a little bit longer…
Do you darn your socks?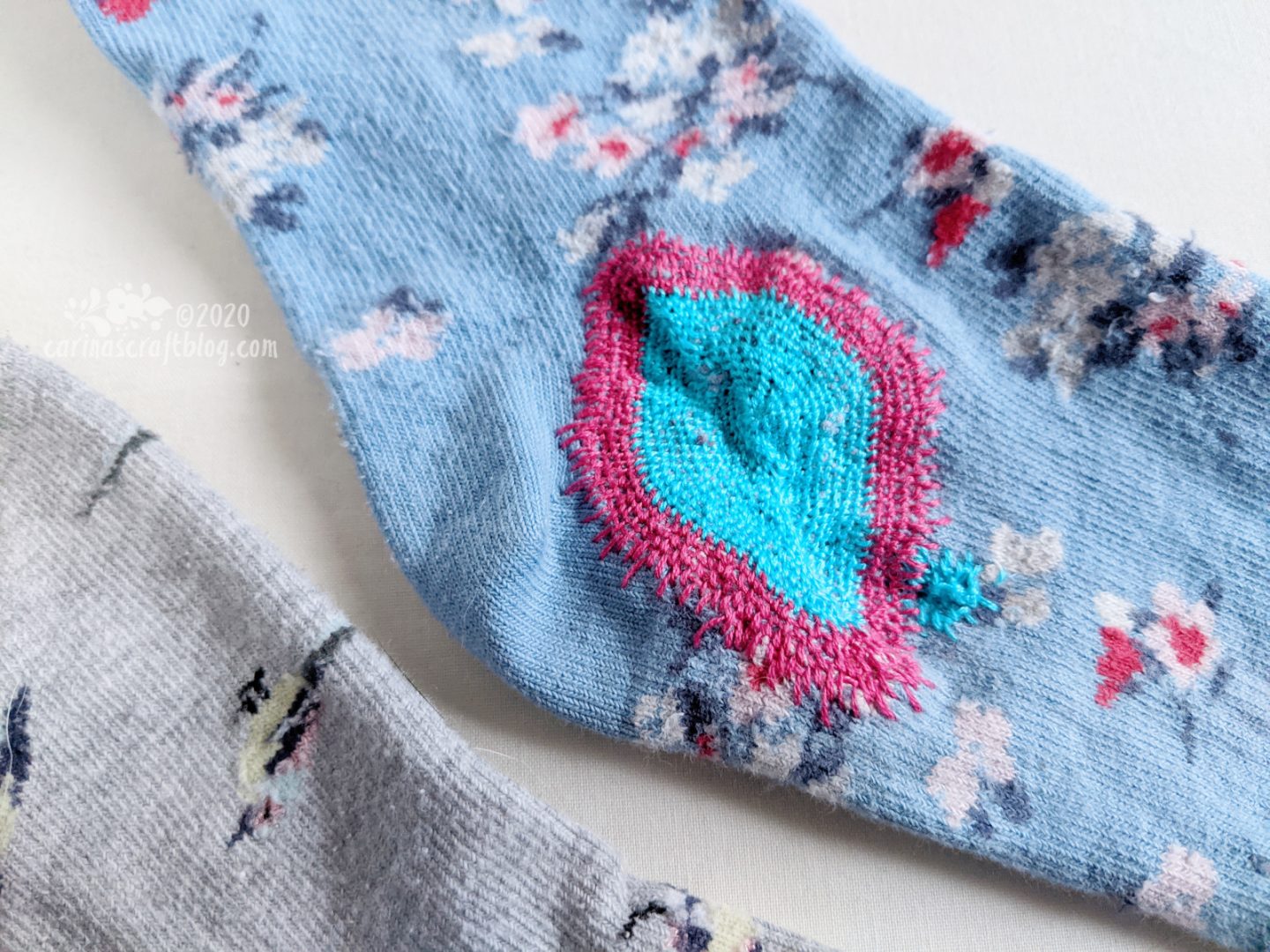 That's a pretty big area, huh?! I suppose I could have done it a bit more invisible but if you're going to spend all the time darning it, why hide it?!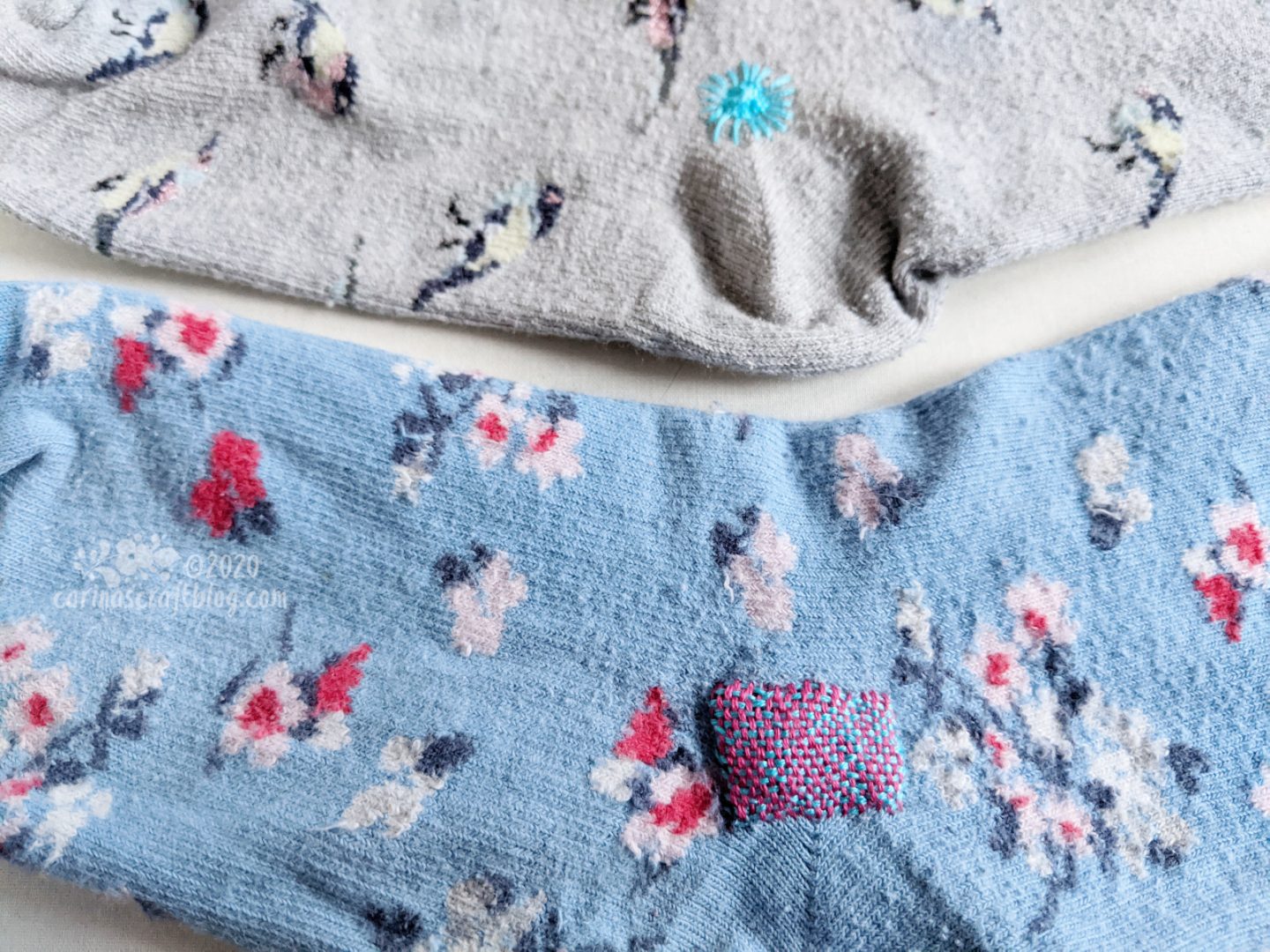 That same blue sock also had a smaller hole on the other side, so I did a woven darn on that, using the same colours.
And the other sock had just a tiny hole, which I patched with some buttonhole stitch.