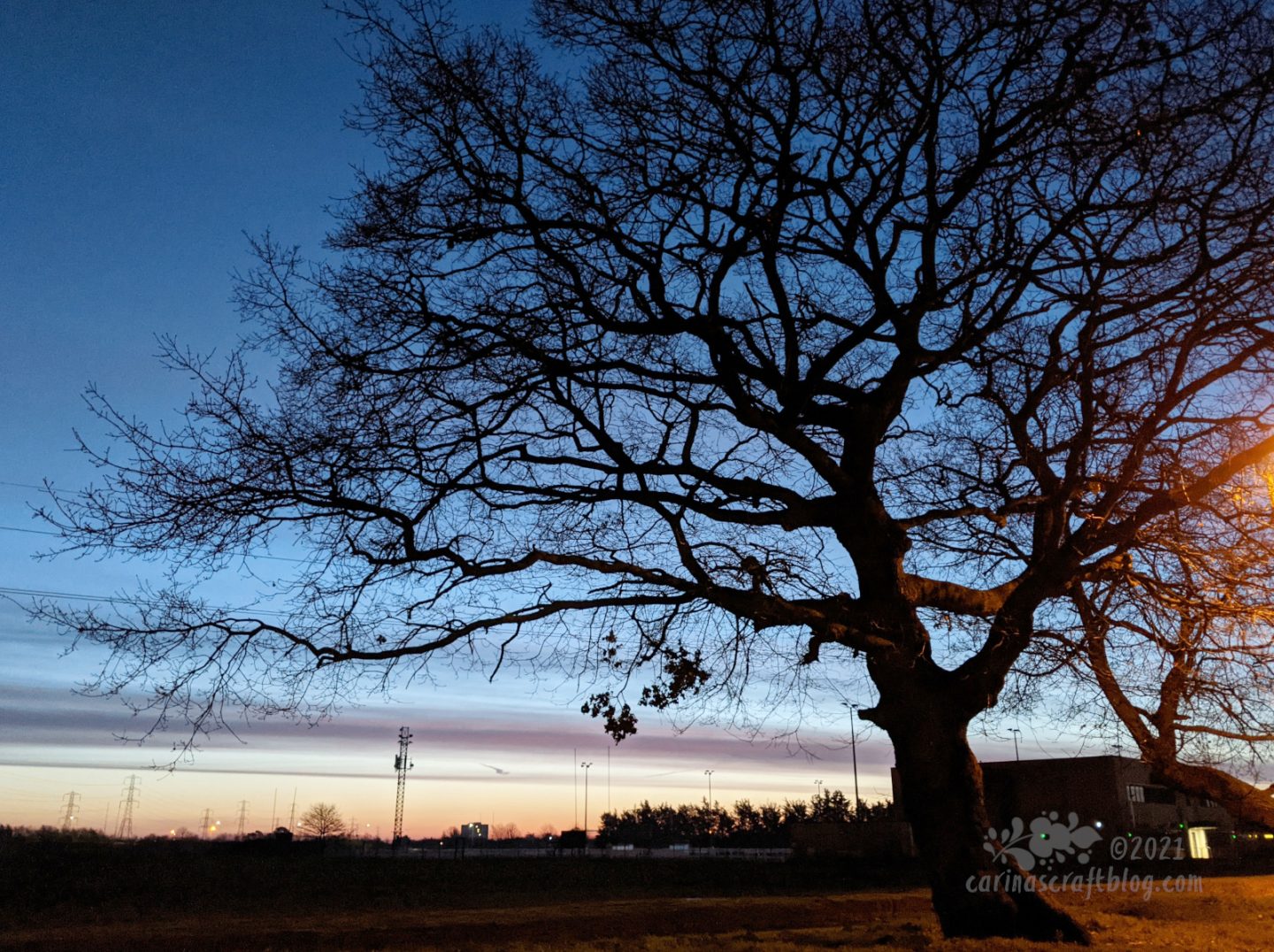 "My" tree one morning just before sunrise. I can't wait for when the sun comes up early in the morning. I love taking Blake for early morning walks in the spring when there is daylight but no one else is around. Alas, we'll have to wait a bit for that! Every year in January my brain goes something like "well, Christmas equals winter and now Christmas is over so winter must be over so why is it not spring yet?!" A yearly disappointment. ;-)
Hope you have a good weekend! xx
If you are interested in historical costume, sewing and garment making, check out Bernadette Banner's channel on YouTube. Very interesting.
Listen to The Boy, The Mole, The Fox and The Horse on BBC Sounds (available until the end of January). It is a lovely listen. I'm on my second listen, it's just so lovely. :-)
Delphilosopher channel on YouTube. Philosophy for Children through interactive storytelling.
Cross-Stitch and Floral Motifs Are Embroidered Directly into Porcelain Vases.