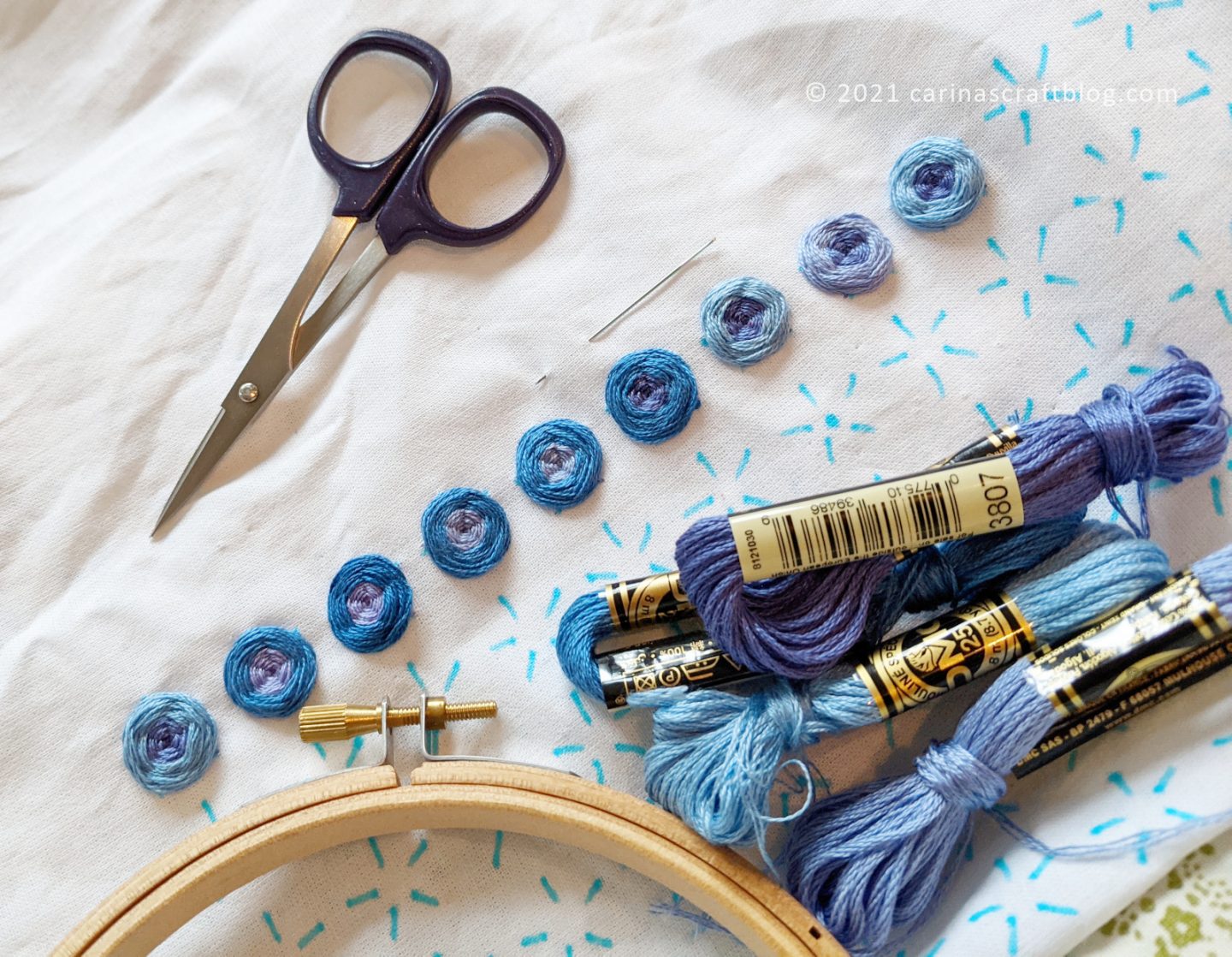 Another free pattern?! Yes! Although you are of course welcome to pay for it if you want if you're feeling generous. :-)
This is my daily-ish stitchy project for 2021: making a spider web rose stitch to record the high and low temperatures of each day. I won't be working on it every day, but a couple of times a week. Too much like hard work to pull it out every day just to do a single stitch. ;-)
You can grab the Temperatures 2021 pattern/template here. Sorry, the free pattern is no longer available but you can buy the 18 page Temperature Tracker pattern right here.
It includes the colours I plan on using, as well as the temperature range I expect we will have here in Essex. Obviously, the temperature range could be very different depending on where you live! So take that into account when you plan your embroidery.
I am using the Past Weather page on timeanddate.com to update my spreadsheet where I'm tracking the temperatures. Just type in your location in the search box and it should show the relevant temps for you.
I'm really looking forward to seeing how this turns out.