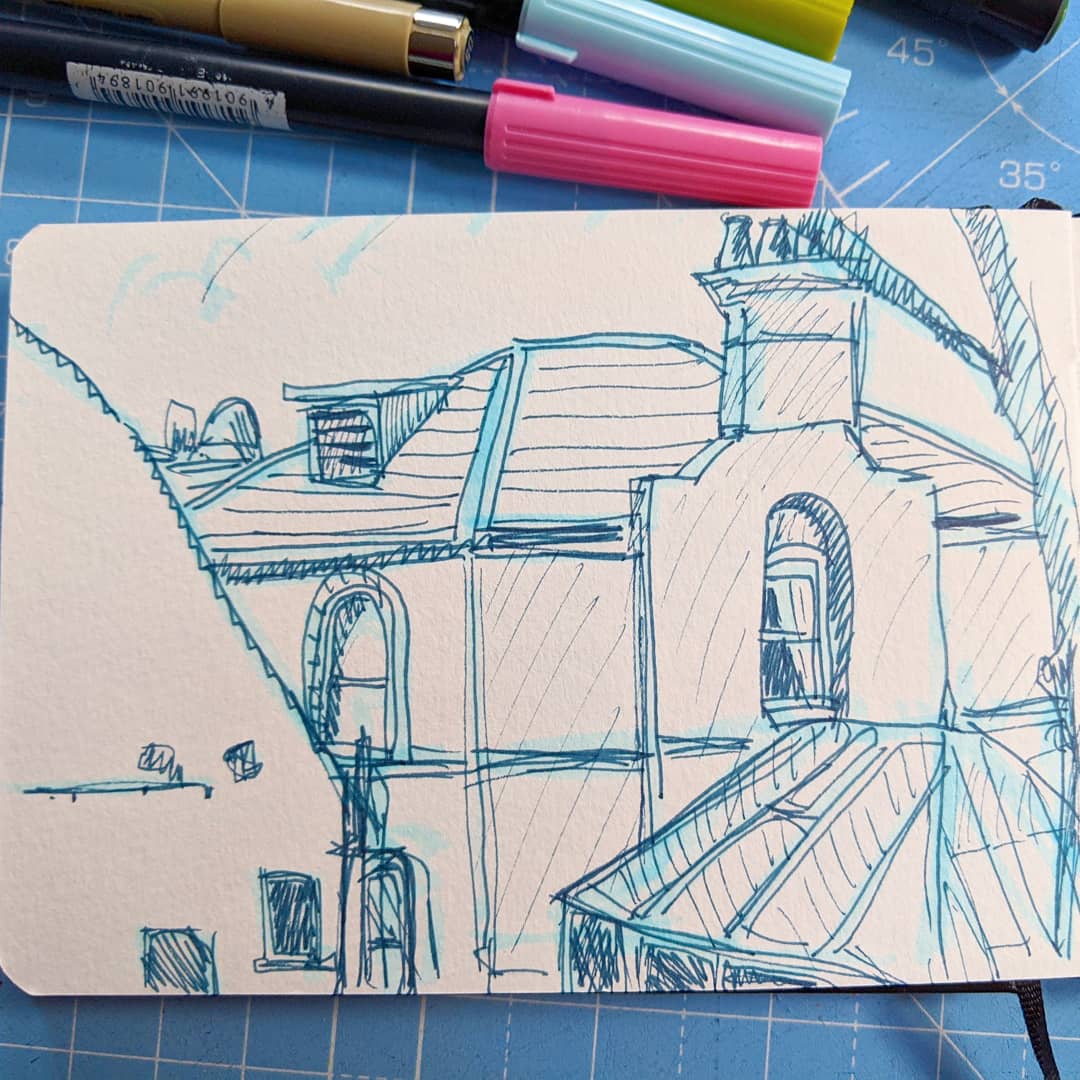 I went for a walk with my sketchbook this afternoon. Did a couple of sketches of oak trees and this one of the local hospital. It was too windy for watercolours so I just stuffed a handful of Tombow brush pens in my pocket.
I think I needed to get out of the house for a bit! :-)
Hope you have a lovely weekend. xx
Join me for a mandala pattern stitchalong in February!
List of cognitive biases on Wikipedia.
Worth reading: What I Hear When People Say "I Don't See Color".
Vegan Pizza Waffles. I don't have this type of waffle maker but I'm tempted to get one because how yummy does pizza waffles sound?!
Stand in the Gap | A Call To Action.
Animals interrupting wildlife photographers. !!!
Elaborately Armored Samurai Folded From A Single Sheet of Paper. Magic, surely?!