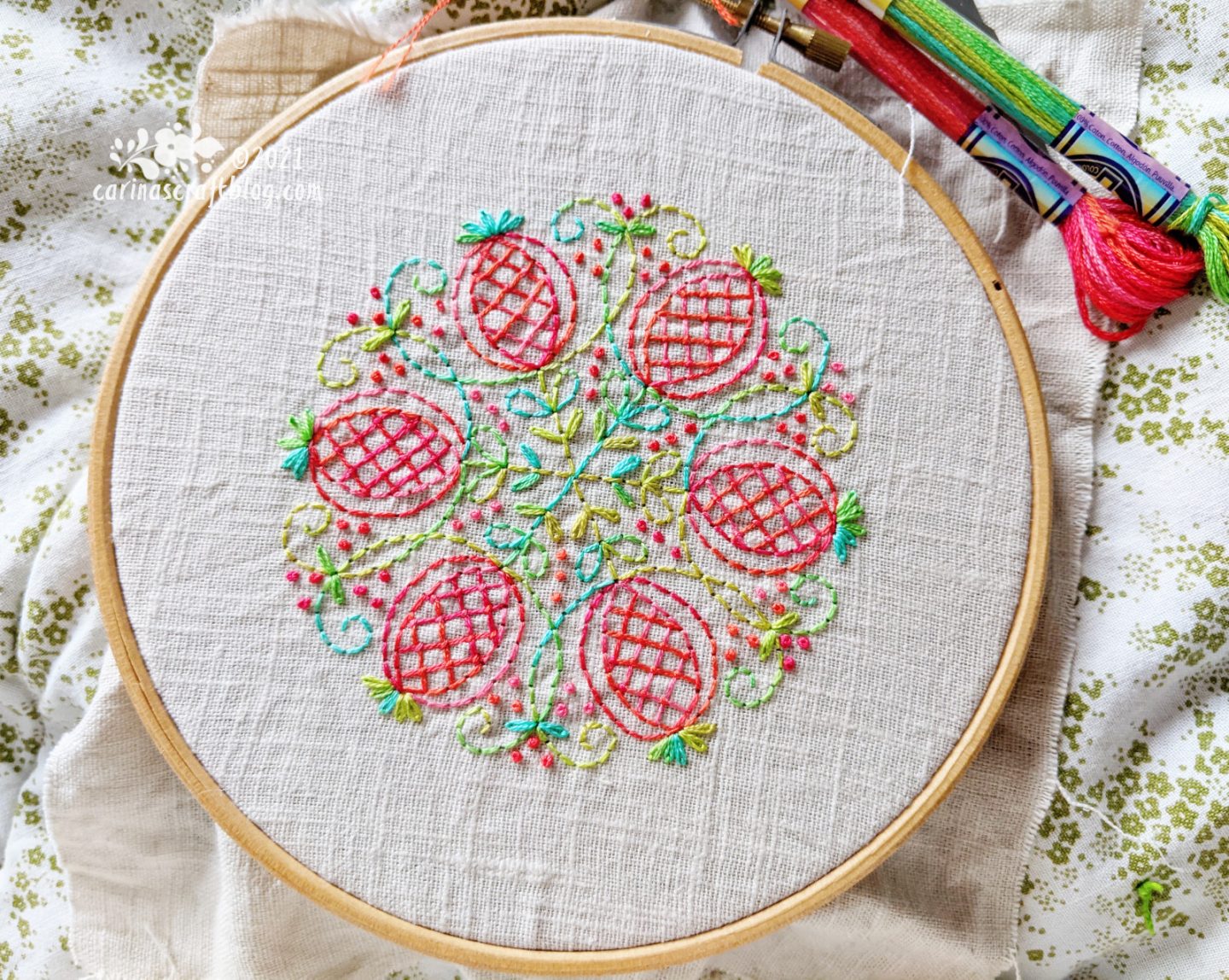 This is my finished mandala from the first week in the February mandala stitchalong. I love the combination of these two variegated threads! Especially the green one. Is it weird to call a thread delicious? :-)
There is still time to join the stitchalong! The second pattern drops tomorrow! Sign up here. Once you've checked out, you will receive a PDF which will give you the link and password to the page where the patterns will be released each Tuesday in February.
Edited: the stitchalong has ended but the four mandala patterns plus nine extras are available in my Payhip shop and on Etsy.
You will get the four mandala patterns (in three sizes) plus 16 extra motifs. I was only going to do a couple of extras for each week but then I couldn't stop at just two as I was drawing them. So it's 16! :-)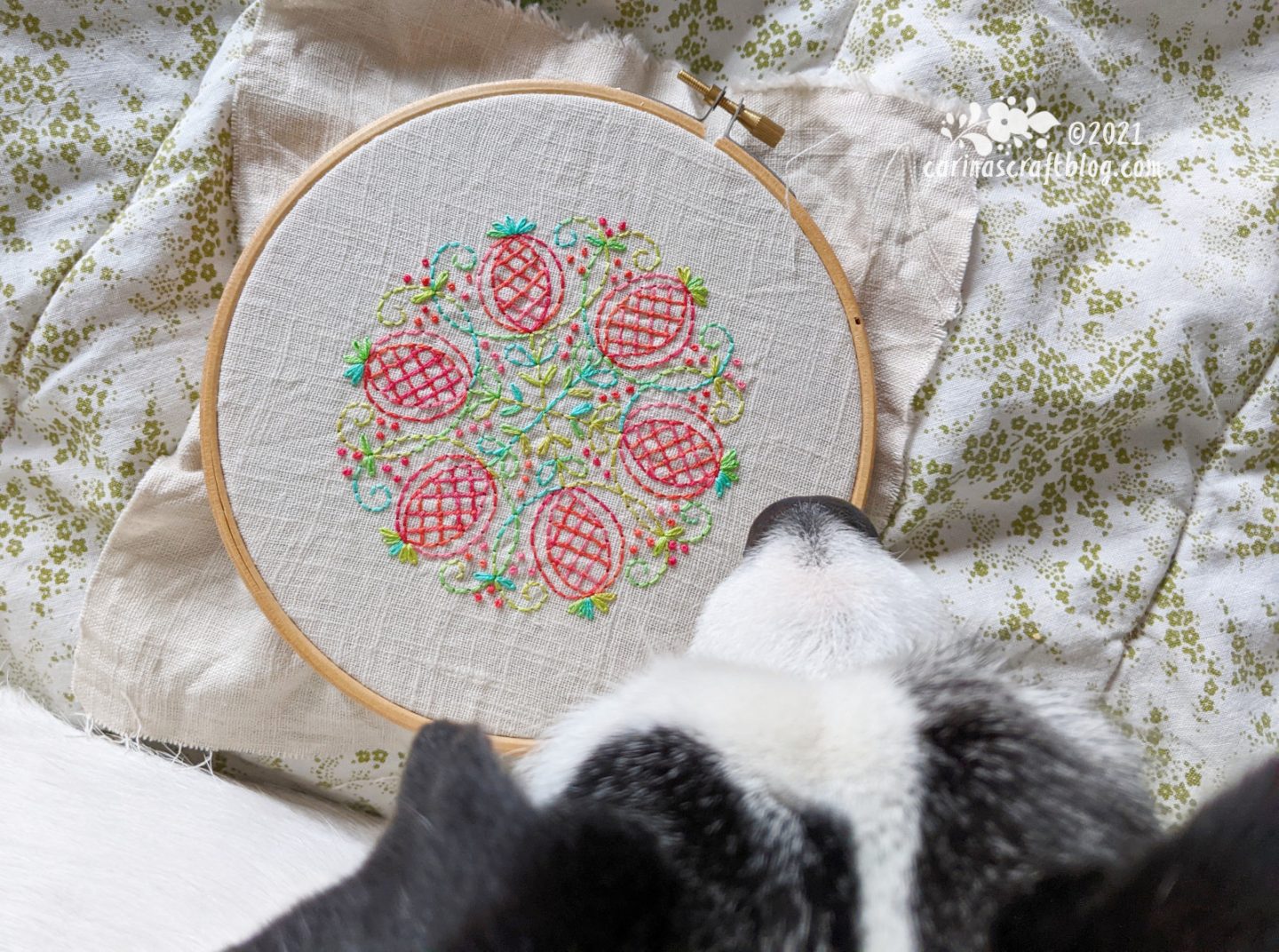 Blake inspecting my work. He's a very diligent supervisor. If you define diligent as 'takes lots of naps'. :-)