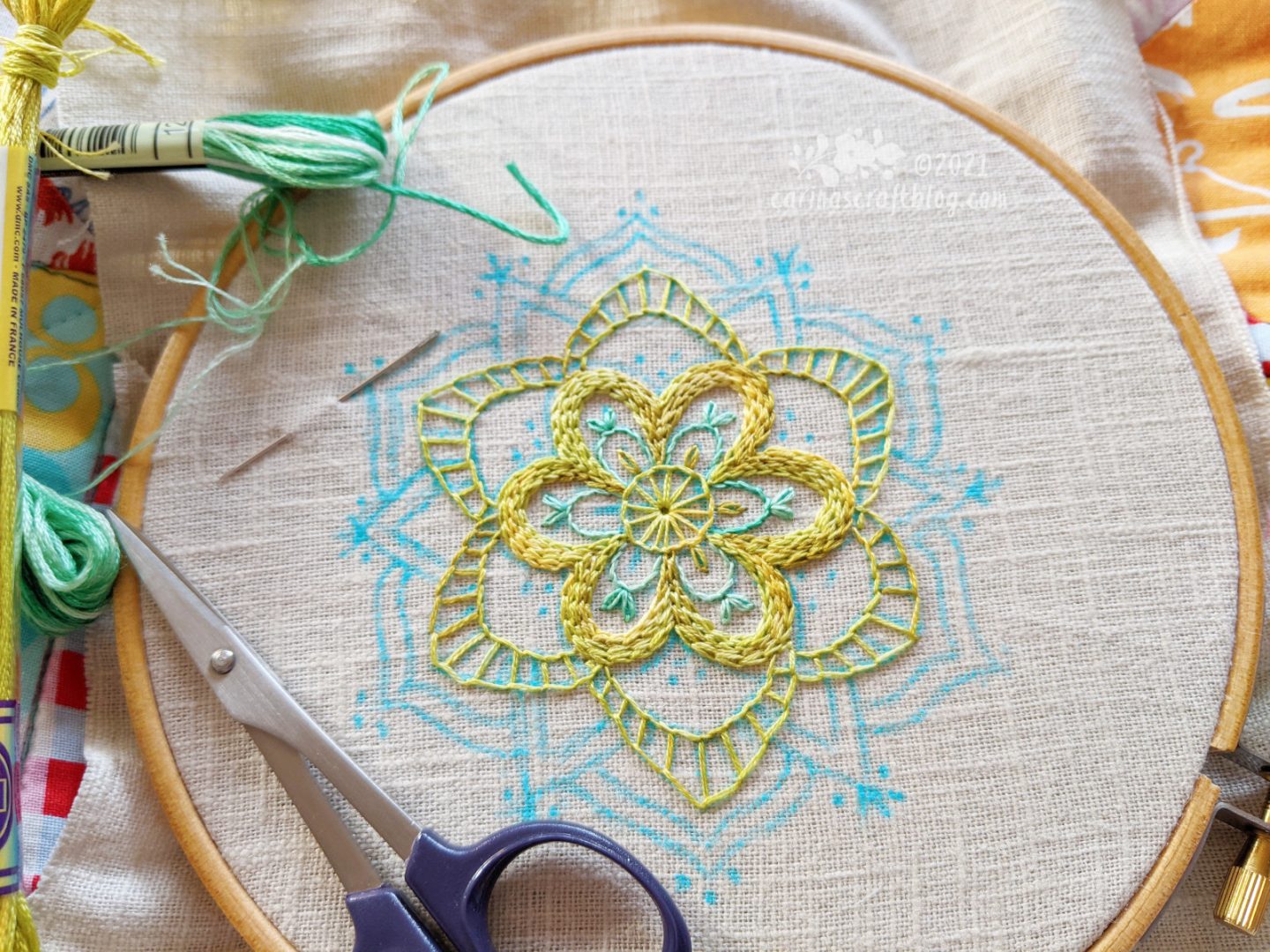 Today the last pattern in the mandala stitchalong is up for download. You can still join in and get the patterns, there is absolutely no pressure to finish the patterns by any particular date.
I started stitching mine the other day and I'm really happy with how it's turning out. My version of last week's mandala (you can see it here) didn't turn out super great, in my humble opinion, because the two variegated colours were a bit too similar. So I was a bit worried that this week's colour combo would be sort of same-y too.
Sure, I could have just changed one of the colours if I were that worried, but sometimes it's fun/interesting/a challenge to see how you can make something work anyway.
Luckily, this week the two variegated threads look a lot better. To me anyway, these things are always subjective, right? What I am really digging is the effect of the chain stitch as fill stitch. Just look at that texture! :-)
Big thank you to everyone who joined me in stitching some mandalas this month. I hope you have enjoyed it as much as I have! xx