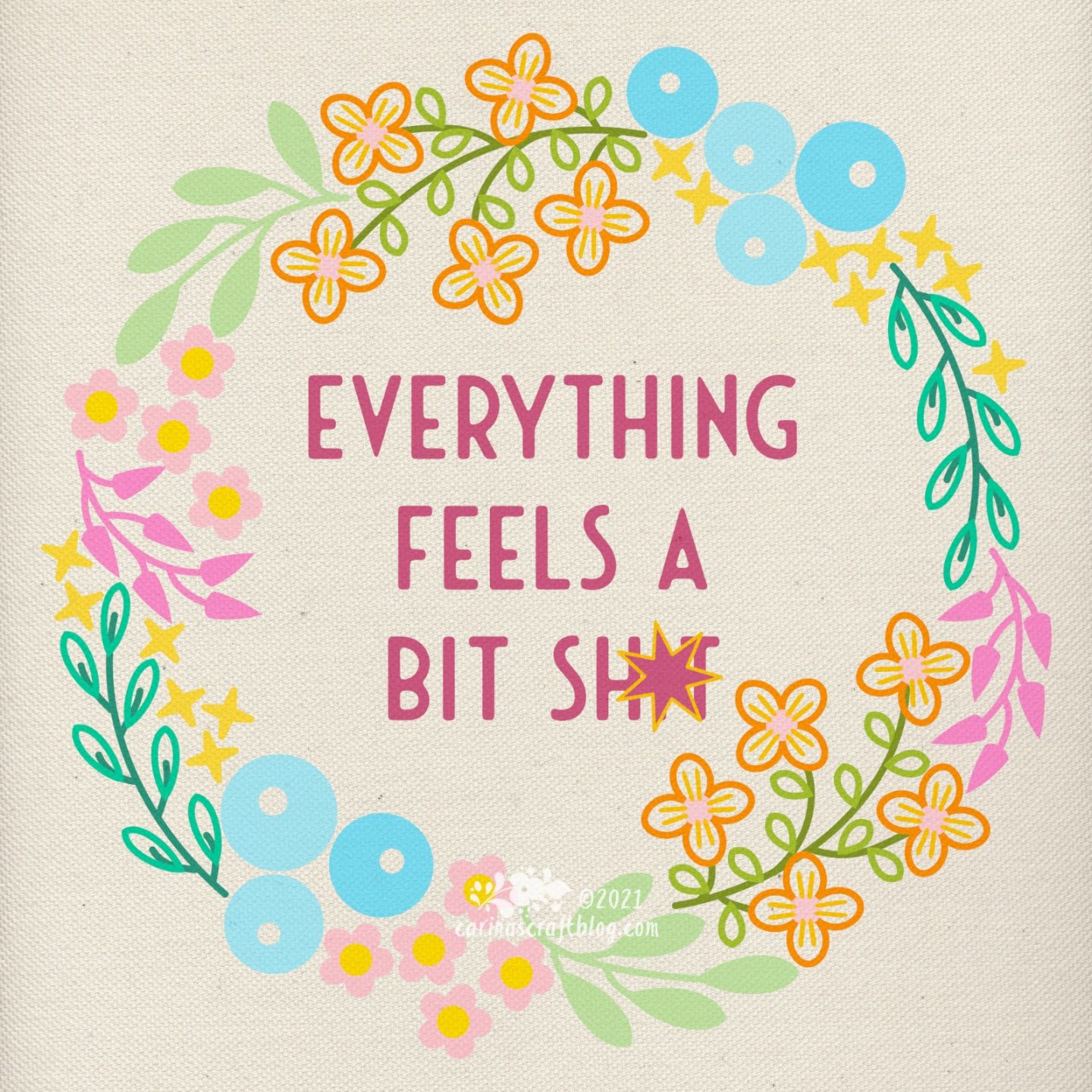 The other day I suddenly had the urge to make an embroidery pattern like this. Because, generally, everything does feel a bit shit at the moment, right? ;-)
So, while I was keeping an eye on the files I was copying to the Google Drive cloud (so tedious!), I figured I might as well draw this. So I did. I think it turned out quite pretty. I rather like the contrast between the pretty flowers and the words.
If you like the contrast too (and even if you don't; you can always leave out the words or replace them with something else) you can stitch your very own version. You can get hold of the pattern here.
It is free or pay what you want. I have included three sizes of the pattern (which doesn't have the star obscuring the last word!) but the pattern does not include any colour or stitch suggestions. You can of course use the colour illustration as inspiration.