I'm ready to stitch my sweet and sweary stitchalong pattern. I decided on the smaller design in the end, since I have a bunch of other patterns I'm itching to stitch and I only have two hands! :-)
You can still get the free stitchalong patterns here (or pay what you want). I'm going to post an update of my stitching on my Instagram later in the week. And there is also the #SweetAndSwearyStitchalong hashtag.
And I guess my brain is full of profanities at the moment because yesterday I suddenly thought "wouldn't it be fun to do more sweary patterns? Like once a month?"
I don't know if anyone else will find that amusing but I suppose there's only one way to find out! :-D
So (drum roll) please join me for the Sweet And Sweary Embroidery Club. It is £2.50* per month and every month you will get one new pattern with some kind of profanity and something pretty like flowers. The patterns will usually not have a picture of a stitched version (again with the too little time and too few hands) but going forward the patterns will have some suggestions for stitches and colours.
*You may get charged VAT depending on your location, that's why I'm keeping the monthly price quite low.
In honour of International Women's Day the first pattern is this one: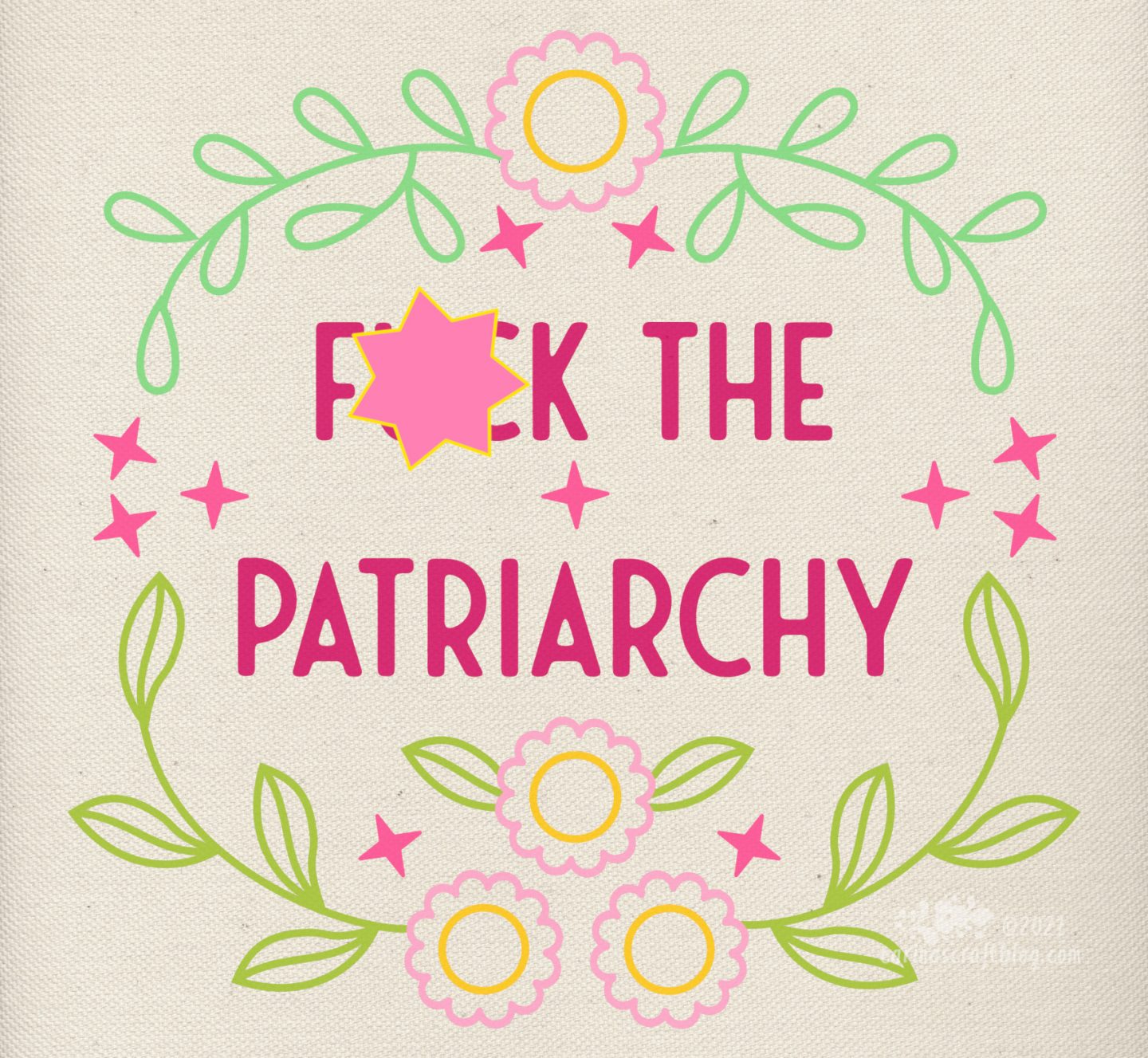 If you don't want to join the club, you can also get that pattern here for free because let's smash the patriarchy. :-)