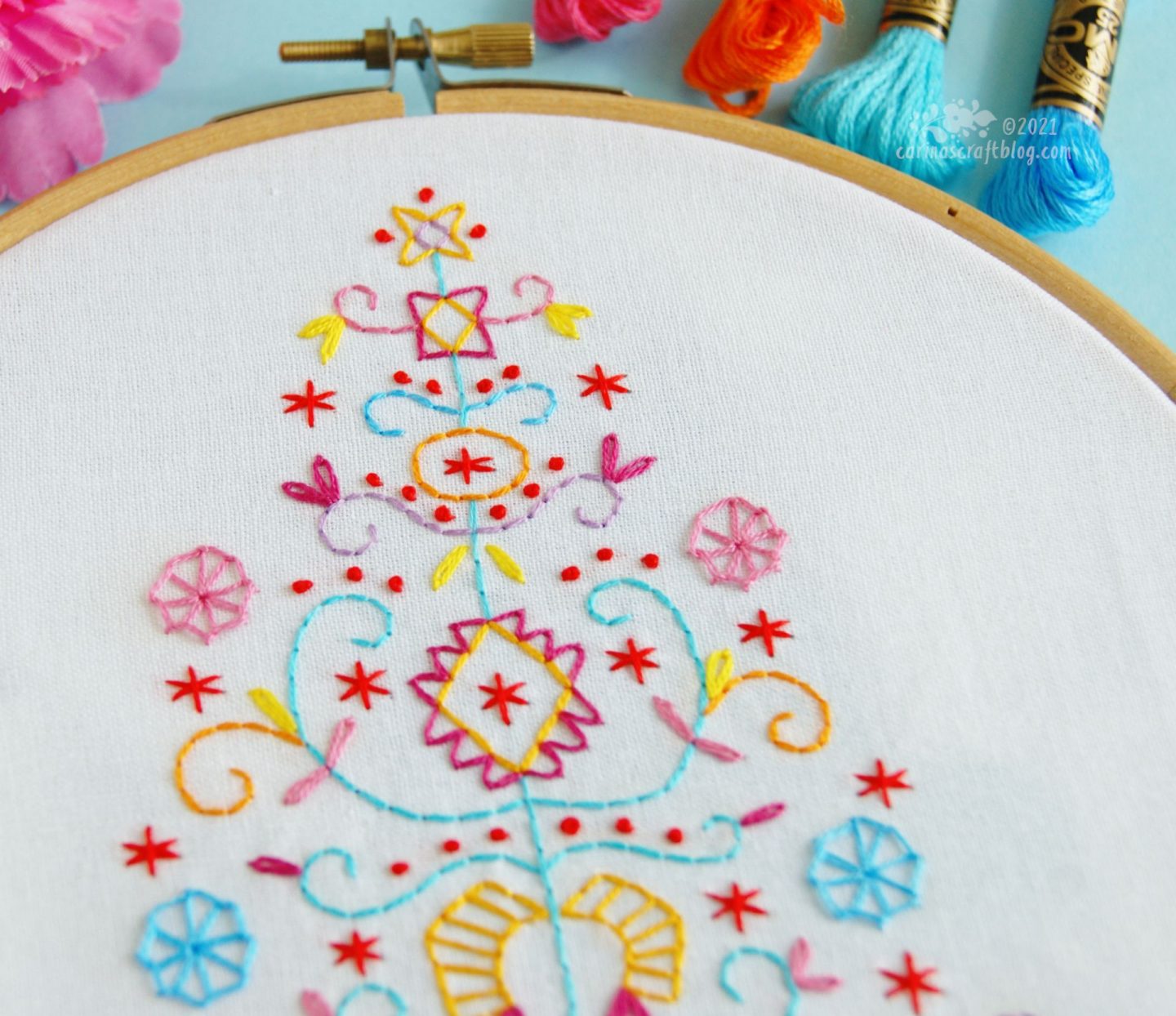 The past seven or eight months I have slowly been updating some of my old embroidery patterns. Some of them sorely need it, they were made right at the start of my pattern making, in 2009!!
The way I draw my patterns has changed since then and comparing an old pattern drawing to a new one you can really see the difference. And the way I put the pattern files together has changed too, which is a very good thing. The earliest versions were…not so great. :-D Learning by doing is what I've been doing all these years. Still learning! :-)

These three patterns were updated recently, just last week. The one on the left, Tree of Life is one of those patterns from 2009. If you've been following the blog since then you may remember it? :-) Tree of Life is still one of my favourite patterns.
For a while I have been thinking that maybe I'd make a new pattern inspired by it. Maybe I will finally do that. Soon. Soonish. ;-)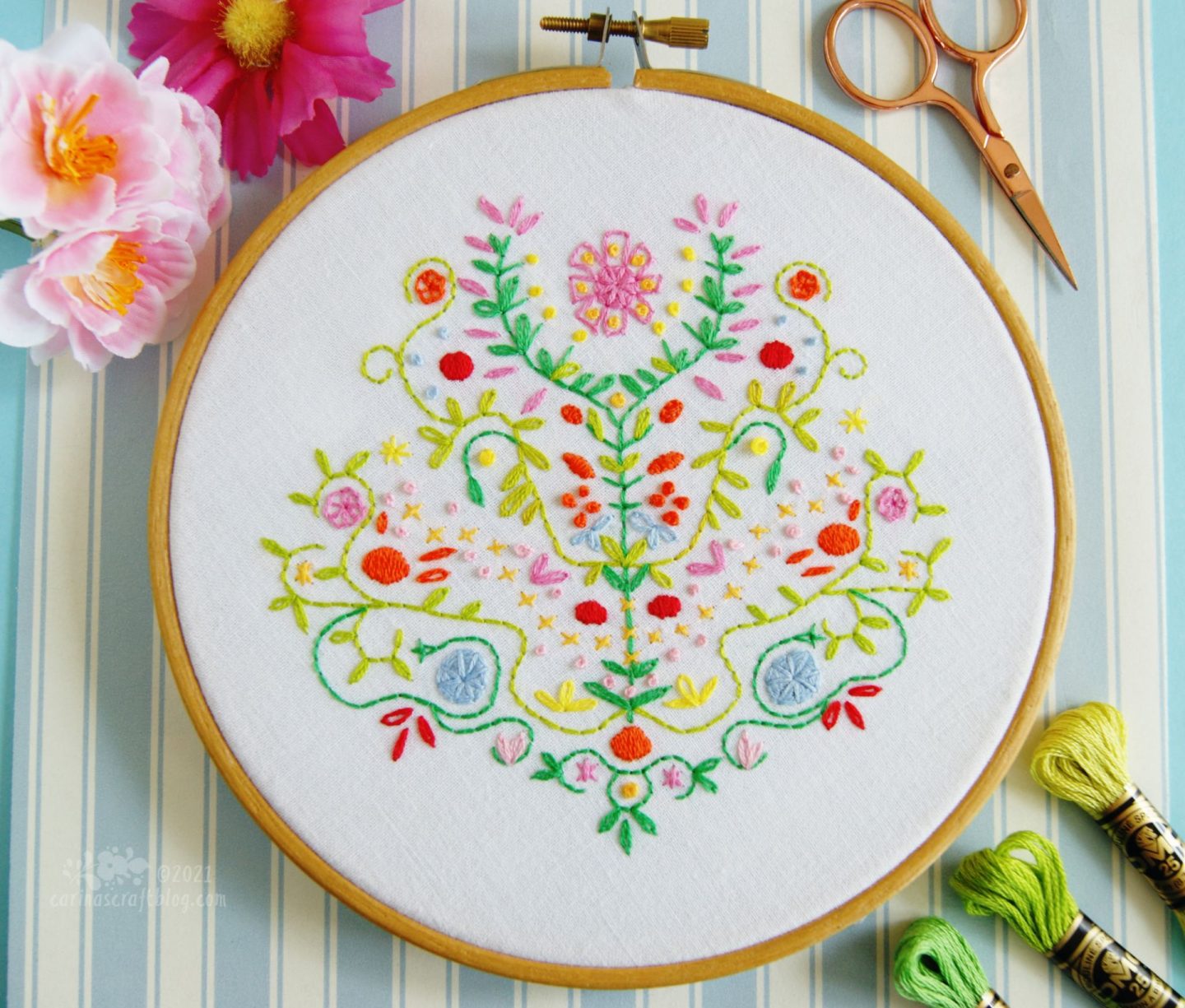 My embroidery has improved a lot since I stitched this Tree of Life and I have considered re-stitching it for the pattern but I think it might lose some of its…spontaneity if I did that. Not everything has to be perfect, I think. And maybe it is encouraging for someone just starting out to see that you can start with wonky French knots but you can improve to making less wonky French knots… Or atleast consistently wonky French knots! :-D
The three patterns in this 'series' are: Tree of Life, Tree of Love and Tree of Joy. All the patterns are in my shop, including a bundle of all three. (In my Etsy shop too.)