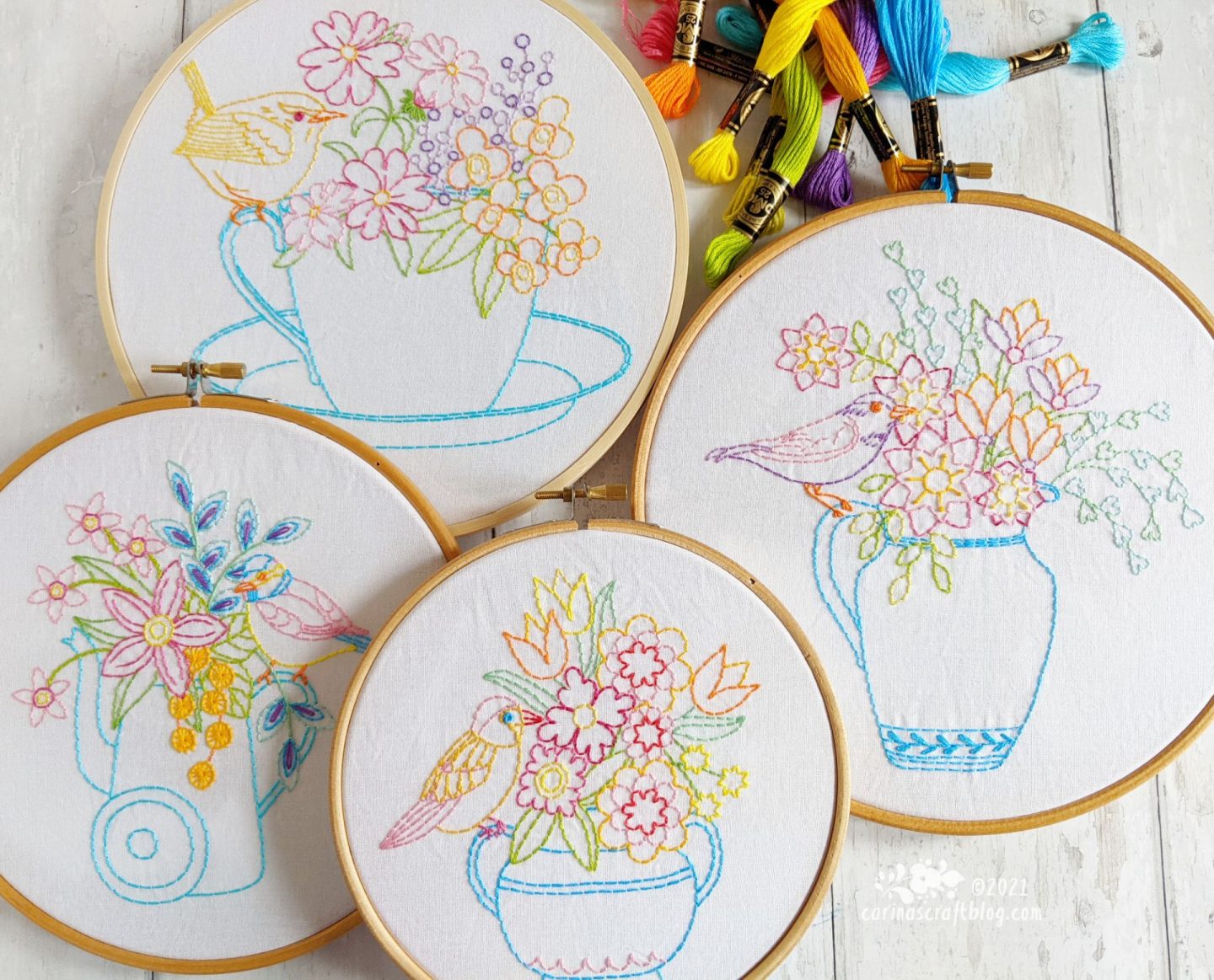 The patterns from the Birds & Blooms Stitchalong in May are now available as individual patterns. And they are also available as a bundle.
I really enjoyed stitching these. They are stitched 99% using back stitch and as much as I love stitching fancy stitches, back stitch is one of my absolute favourite stitches. Sometimes I just want to stitch without thinking about how the stitch is done. Back stitch is basic, yes, but that's a good thing. It's the perfect mindful stitching stitch. :-)
And perfect for beginners of course, so if you want to get started with embroidery but you are daunted by all the other stitches, why not give one of these patterns a go? :-)
The individual patterns are Wren Teacup Bouquet – Bird And Bouquet – Bird And Blooms – Vintage Coffee Pot Bouquet
And here is the Birds & Blooms bundle.