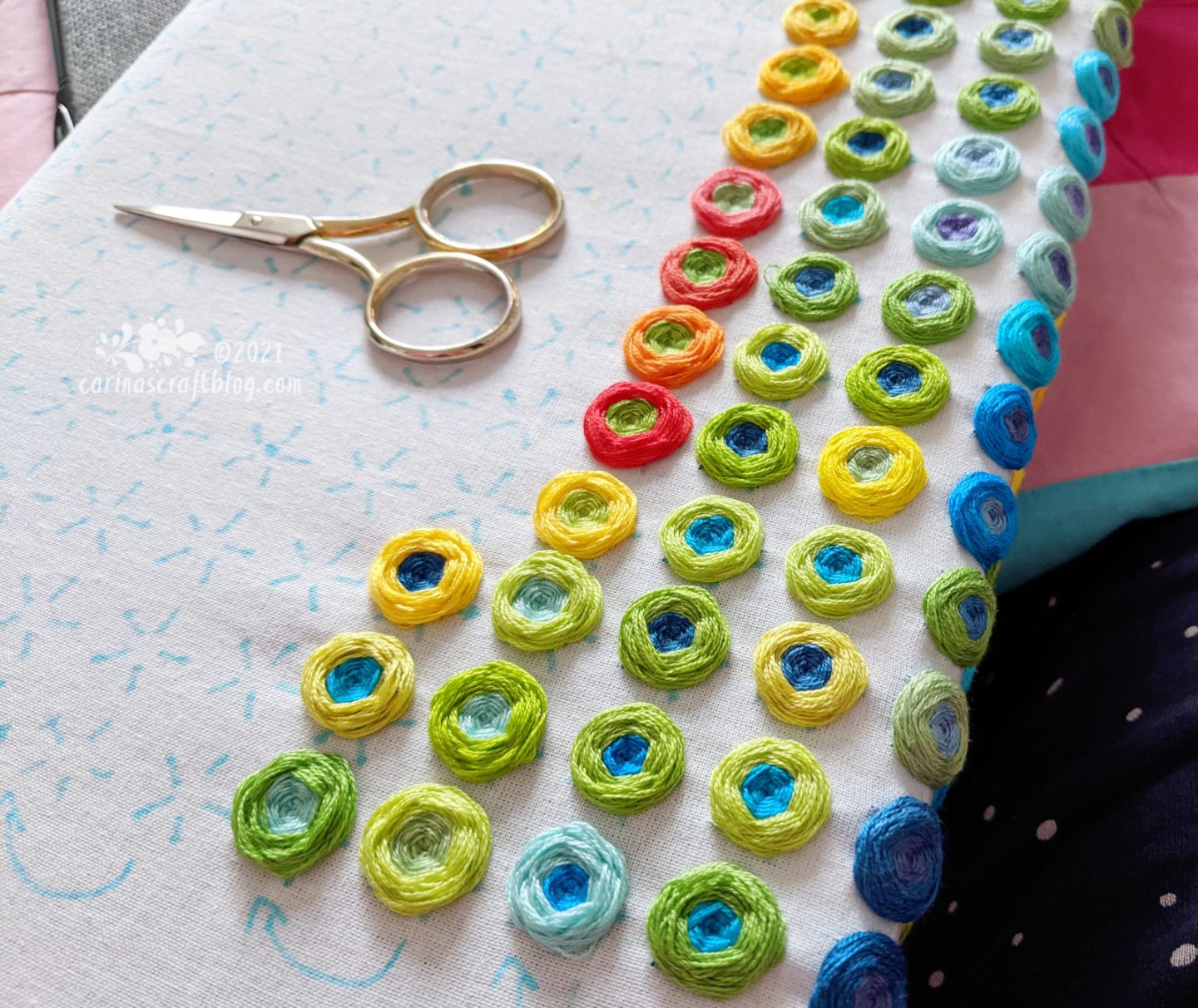 I realised that I haven't done any updates on my Temperatures 2021 embroidery project since February!
Well, that picture shows the progress as of approximately a week ago. We finally had some sunny days with warm temperatures (oranges and reds) but now that has turned to cloudy, wet days. It doesn't feel like summer at all. Although I'm not hankering for 31°C days, but it'd be nice with sunnyish days around 24°C.
I'm enjoying this project a lot. I think my plan was to add to it every couple of days but it's more like letting a week or so pass and then I finally add the missing days over a couple of sessions or three. The spider web rose is a nice relaxing stitch, you don't have to do much thinking to get it right! So it's perfect for working on while watching TV or listening to a podcast.
Oh and as you can probably tell in the picture, I had to get a rotating frame for this embroidery because I don't have a round hoop that is large enough for it. The hoop I was using squished the stitches which is not great. I don't think a round hoop in that size even exists. And it would undoubtedly have been an absolute nightmare to try hold.
I like the rotating frame. If I do another large embroidery at some point, a rotating frame is definitely the way to go.
To make a similar project, buy the Temperature Tracker pattern here. :-)