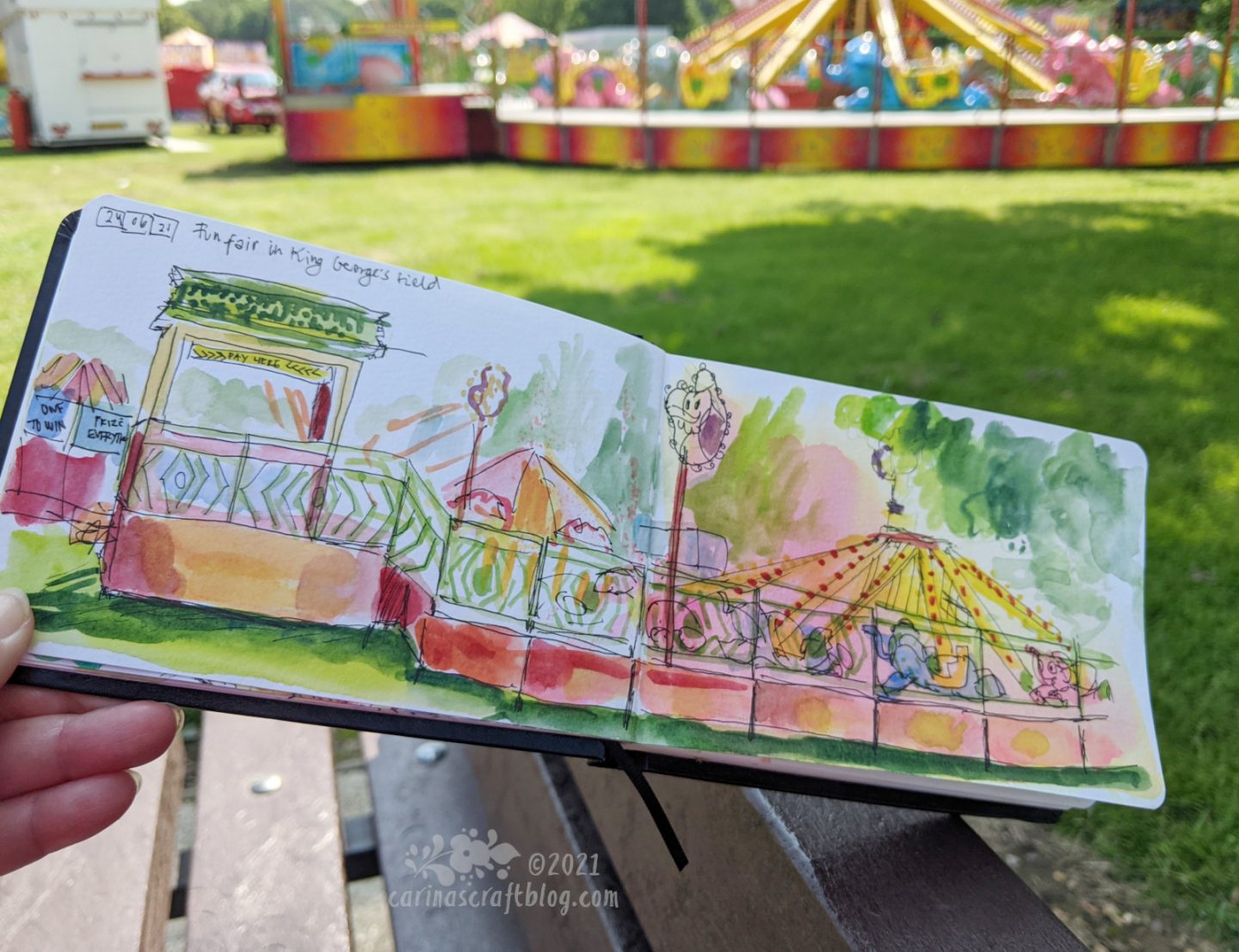 Last week there was a fun fair in the park behind our house. I have no interest in visiting a fun fair but I did have an interest in sketching it! And so I did. :-)
Not the world's best sketch but I think it captures the bright colours of the ride. And that's the point of the sketch. I love sketching random things I see or do, or Blake or my feet or a bouquet of flowers. A big jumble of everyday things and less everyday things. So the sketchbook becomes a record, a diary of sorts.
I recently finished a sketchbook I have been adding to occasionally since August last year. I want to do more sketching, so it is my goal to finish my new sketchbook over the summer. Or atleast by the end of the year!
Sketchbooks are wonderful. Sometimes I love a sketch, sometimes I dislike a sketch. But once every single page has been filled, it becomes a whole that is flawed and perfect at the same time. :-)